There have been renewed calls for South Africa to join other countries in Africa, most recently Tanzania, who have pledged to ban single-use plastic… as mountains of plastic refuse have piled up on Durban's once iconic beachfront following the devastating floods in KZN this week that left 60 dead and over 1,000 people displaced.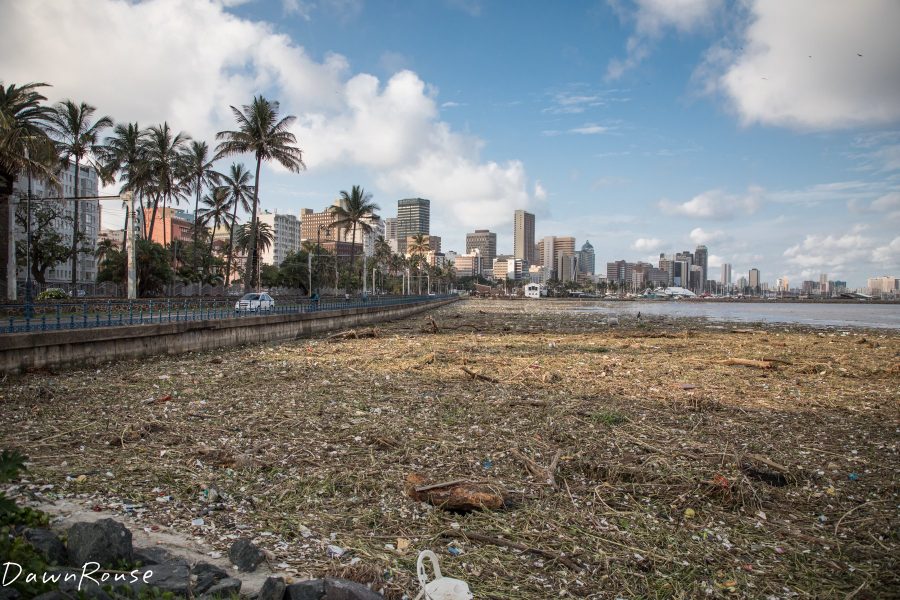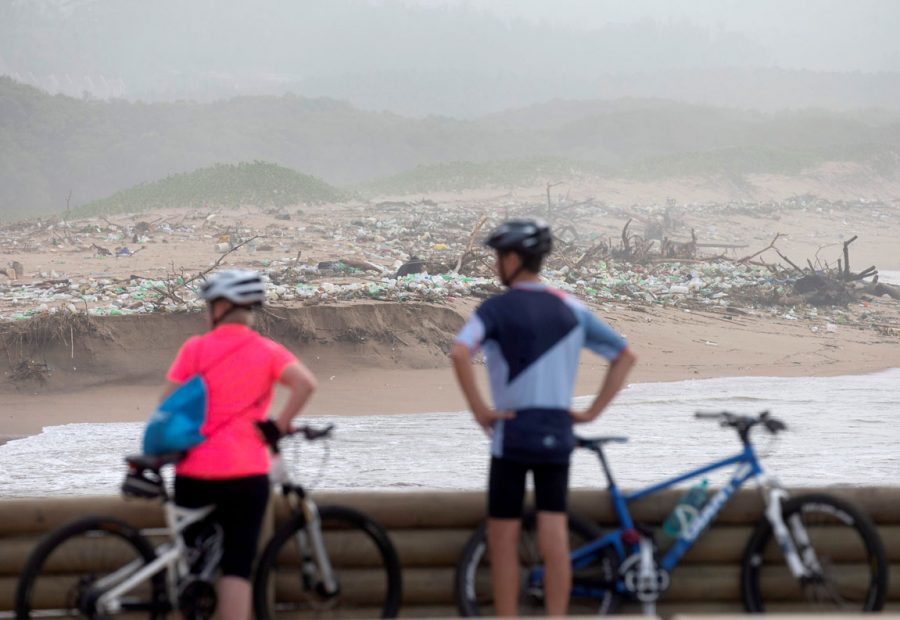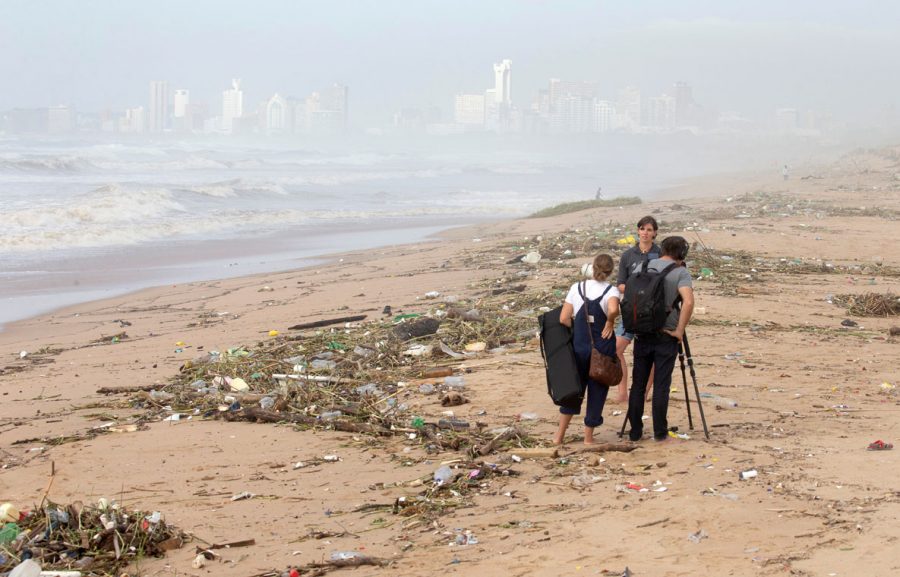 Tragically some of what is being washed up is residents' belongings from shacks that collapsed in the rain and mudslides, but much of it is plastic cups and bottles from litter booms up the Umgeni River which got washed down in the floods.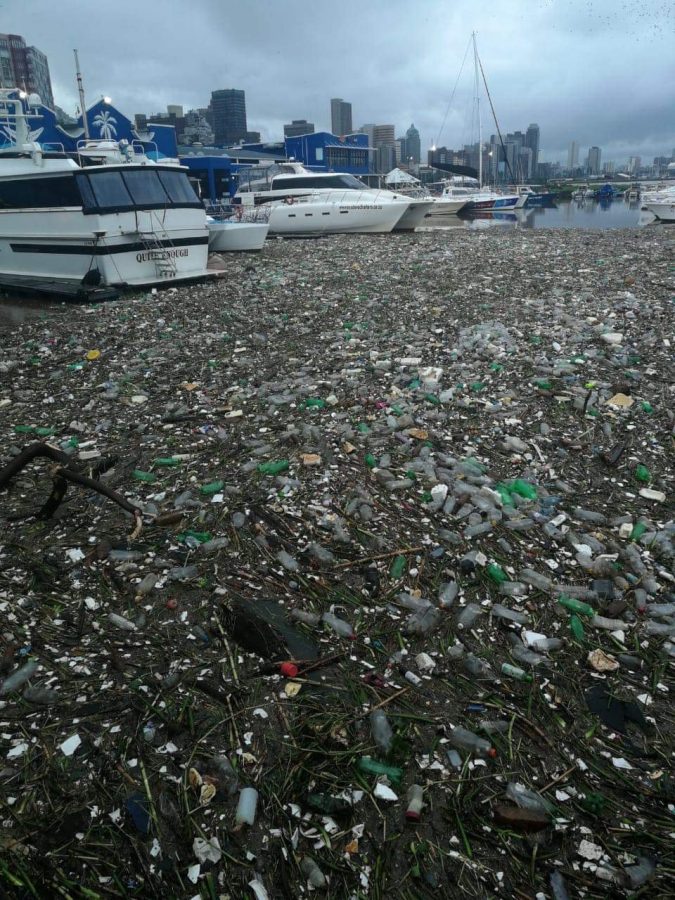 Social media commenters have called for everything from better recycling management and corporate responsibility to tougher anti-plastic laws, but one commenter, Jonathan Broughton, cut through it all with his observation:
I read these comments. My mind is boggled. People are blaming manufacturers. Really people. They are not throwing them into rivers and oceans. Just stop buying plastic. We talk about coke, nestle, kraft, all the big names controlling the world. Stop buying their stuff. They'll be out of business in 6 months. People have the power, unfortunately they do not have the will. We will kill ourselves before the earth dies. Just saying…
Greenpeace Africa posted photos and said: "Enough to make you sick 🤢🤢. Some SHOCKING images of plastic pollution at Durban Harbour after the #DurbanFloods."
The organisation said: "The #DurbanFloods have really brought to light the huge #PlasticPollution crisis in South Africa… #BreakFreeFromPlastic."
The plastic crisis attracted photographers and film crews from around the world.
Woman risks her life to take photos of SA's plastic pollution crisis
Durban photographer Dawn Rouse captured this sequence of photos of a woman, perhaps working for an organisation like Greenpeace, who was risking her own life to try and take photos up close of the plastic pollution on the beach: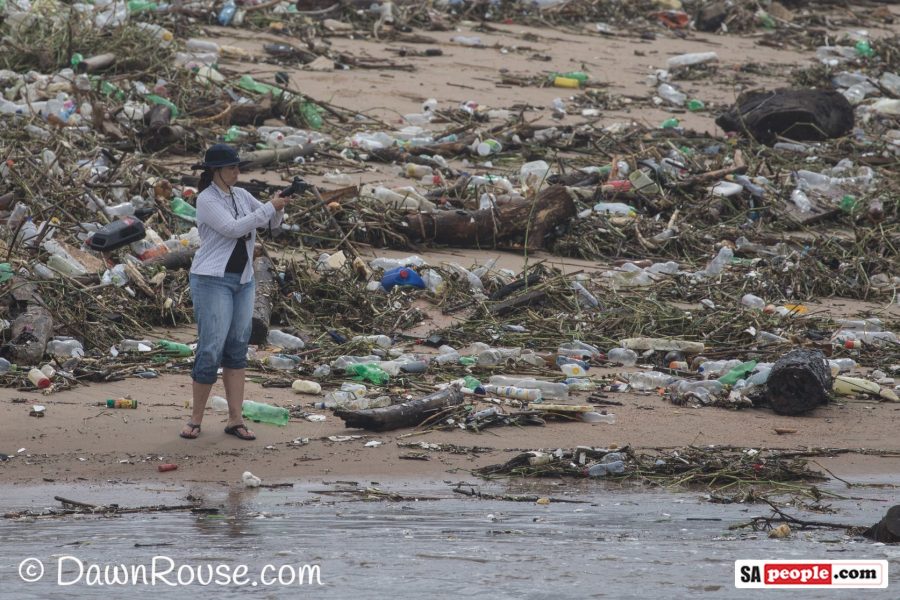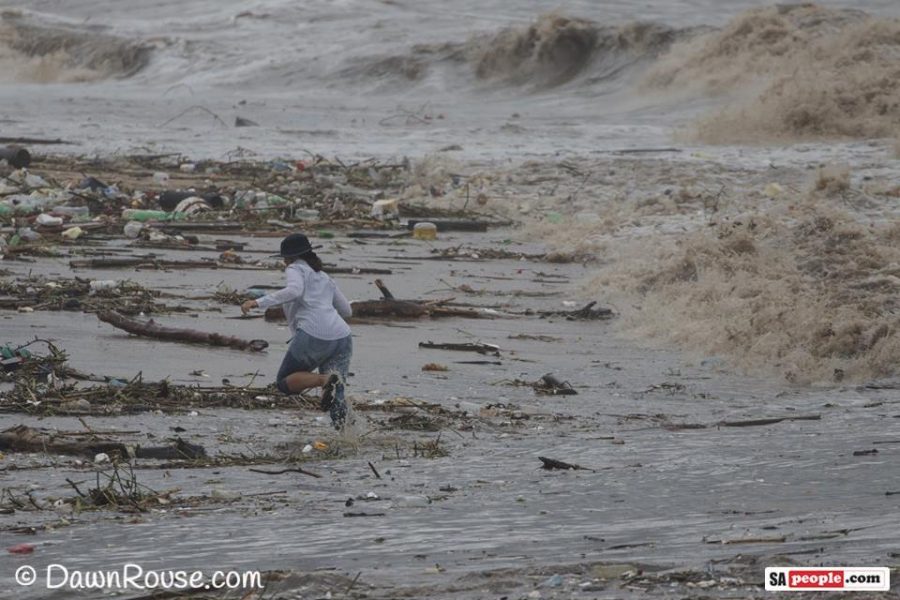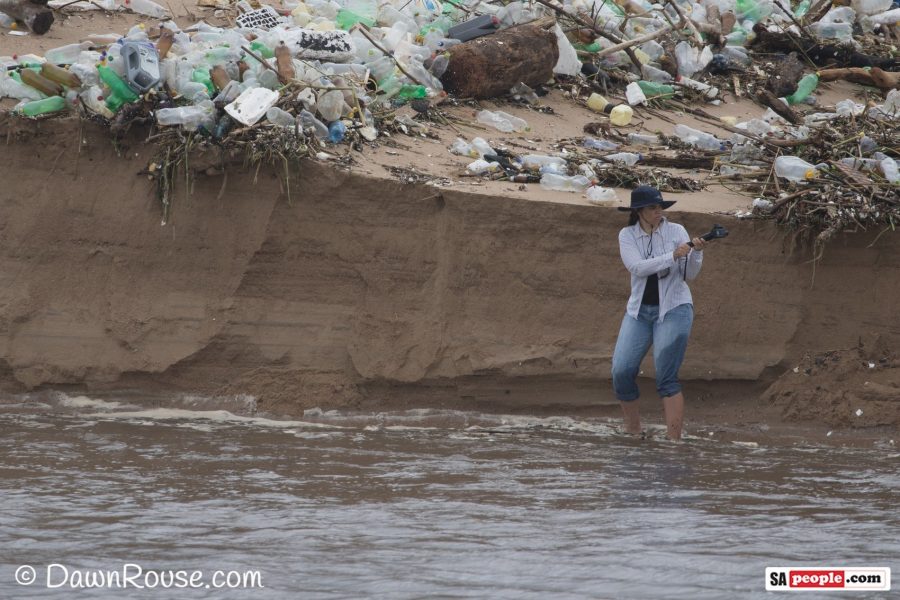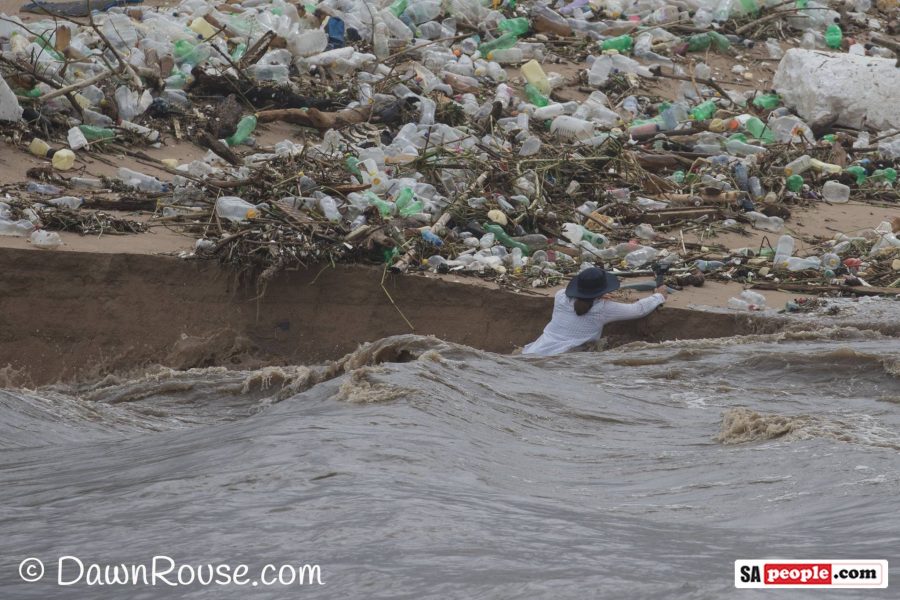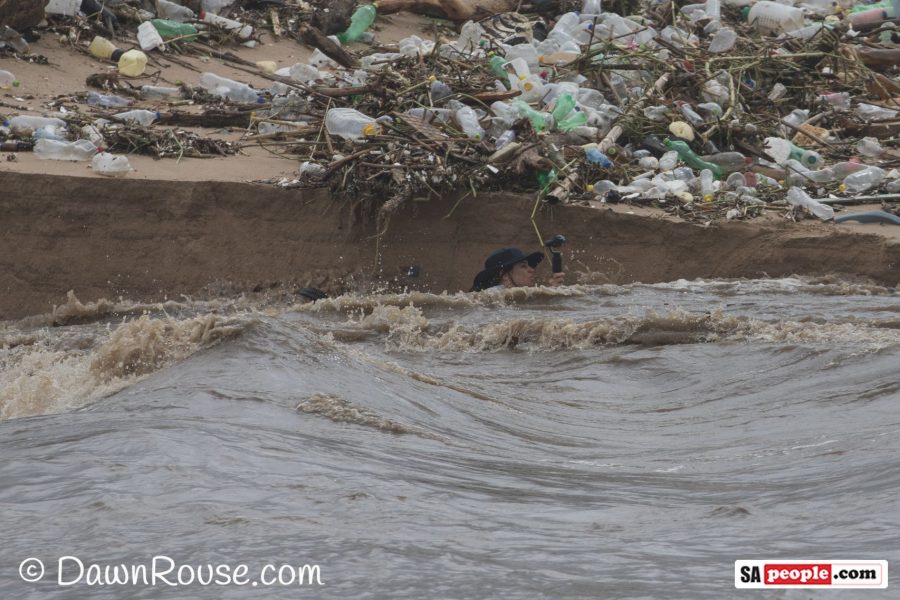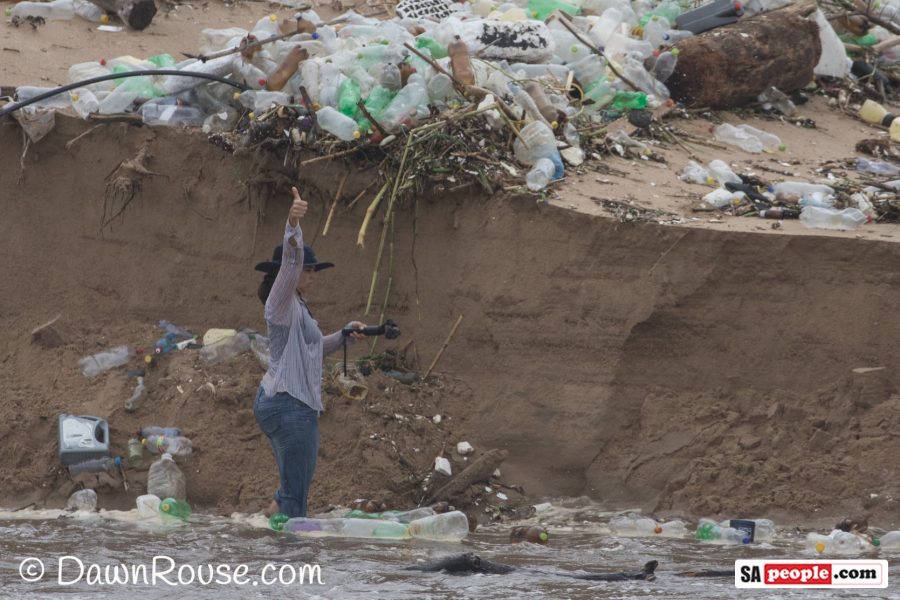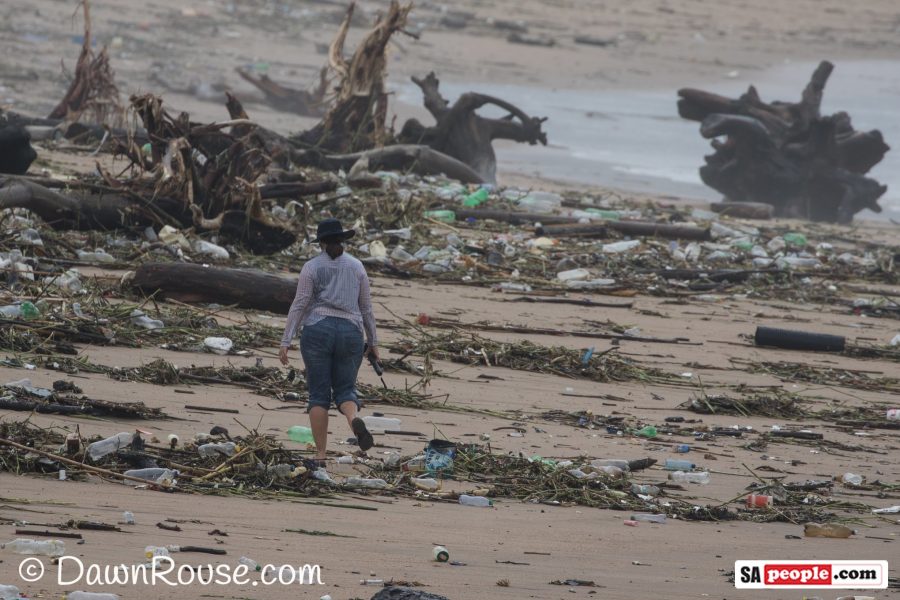 Conservationist Grant Blakeway (58), who plans to row 4,800km across the Atlantic in a small boat alone in December, to raise awareness about marine ecosystems being in real trouble said:
The flooding in KwaZulu-Natal has been catastrophic on so many levels. Lives have been lost. Homes have been damaged. Infrastructure has been ruined. My heart breaks for every human affected by this disastrous situation. And my heart aches for Durban's marine life, too, because the harbour area is a literal wasteland. My wife and I went down to Wilson's Wharf on Tuesday 23 April 2019 to survey the pollution brought down by swollen rivers. Our photographs tell a very sad story…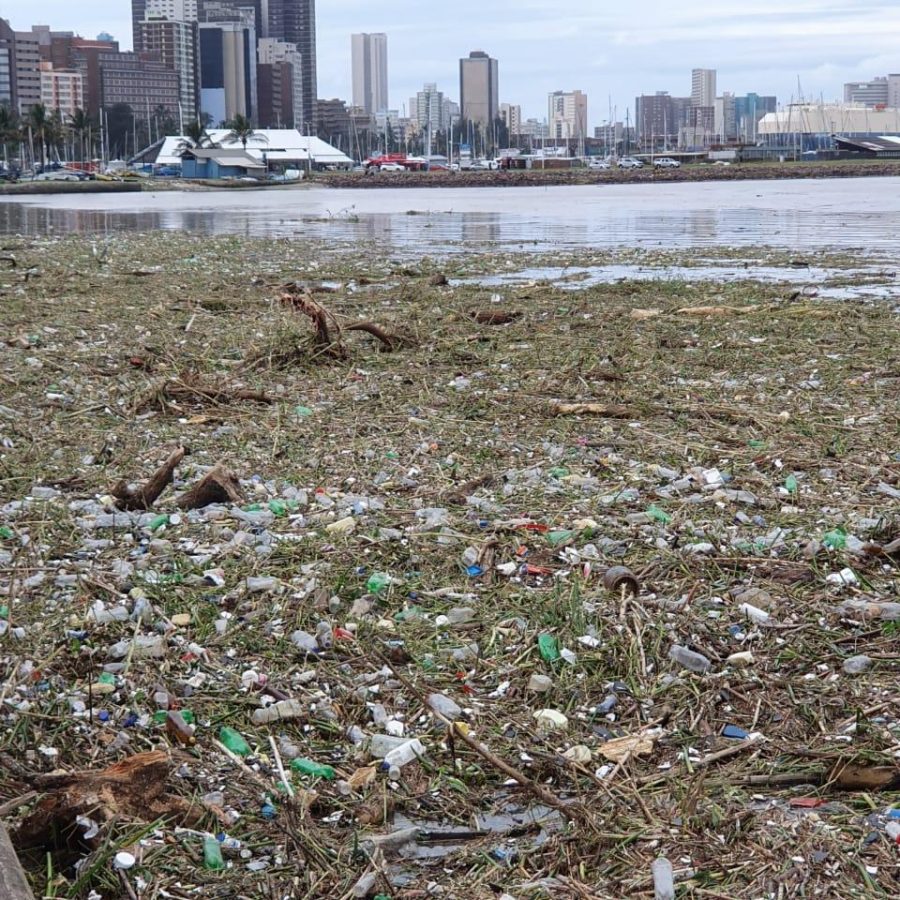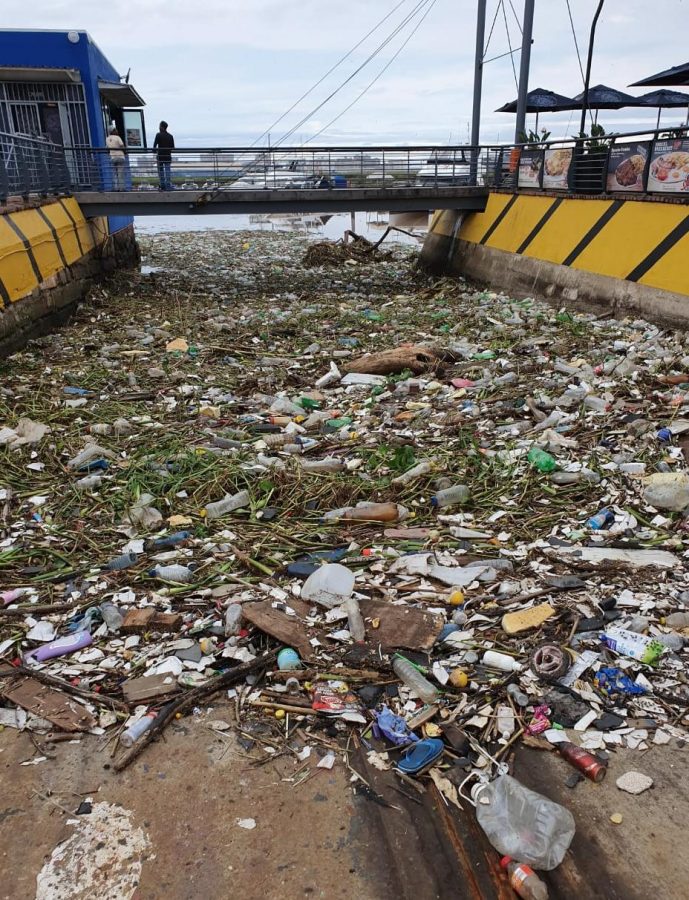 Grant and his wife also visited the northern bank of the Umgeni River and nearby Blue Lagoon beach. He said: "Litter booms placed upstream could not withstand the force of the storm surge – and this is the result… Piles and piles of plastic and other garbage in the river, in the sea, and on the shoreline."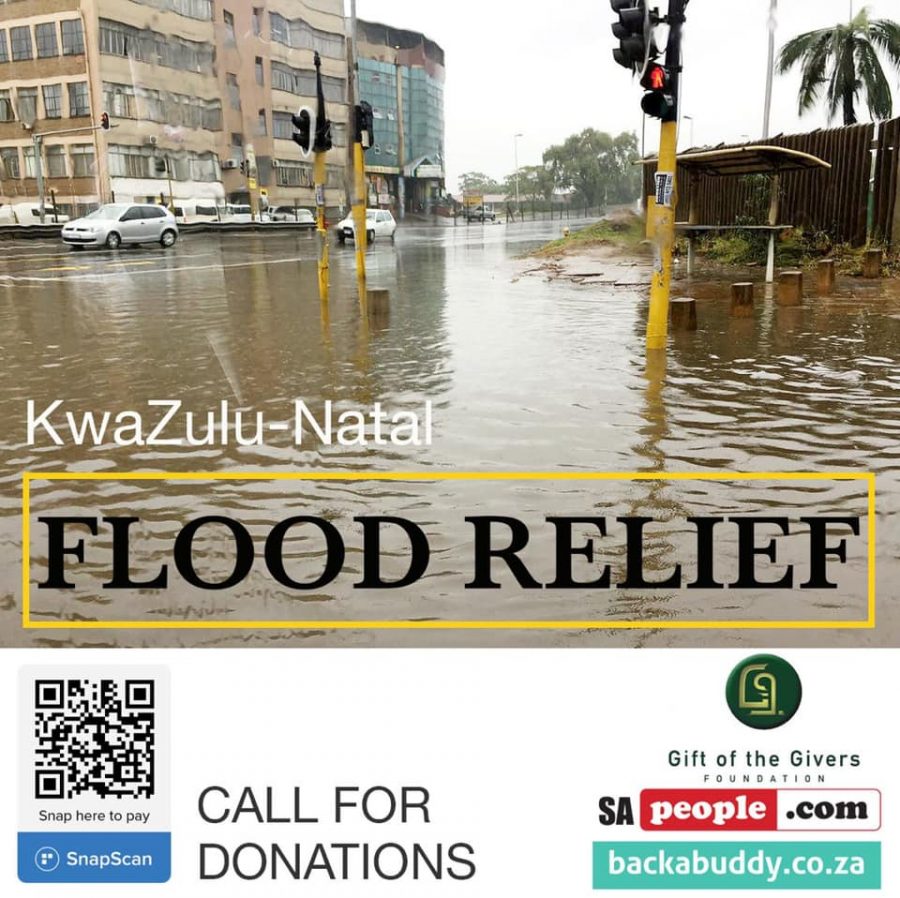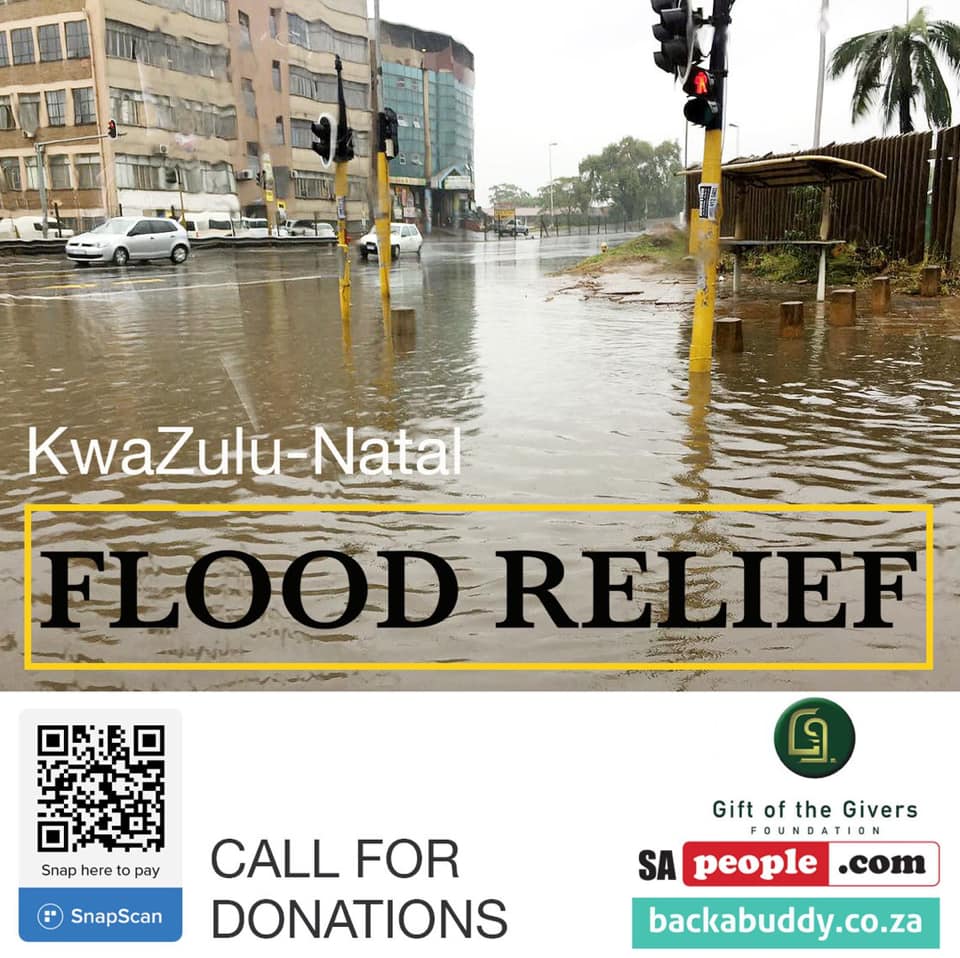 The Clean Up…
Official cleaning crews are already doing their utmost to clean up the litter, but much more help is needed…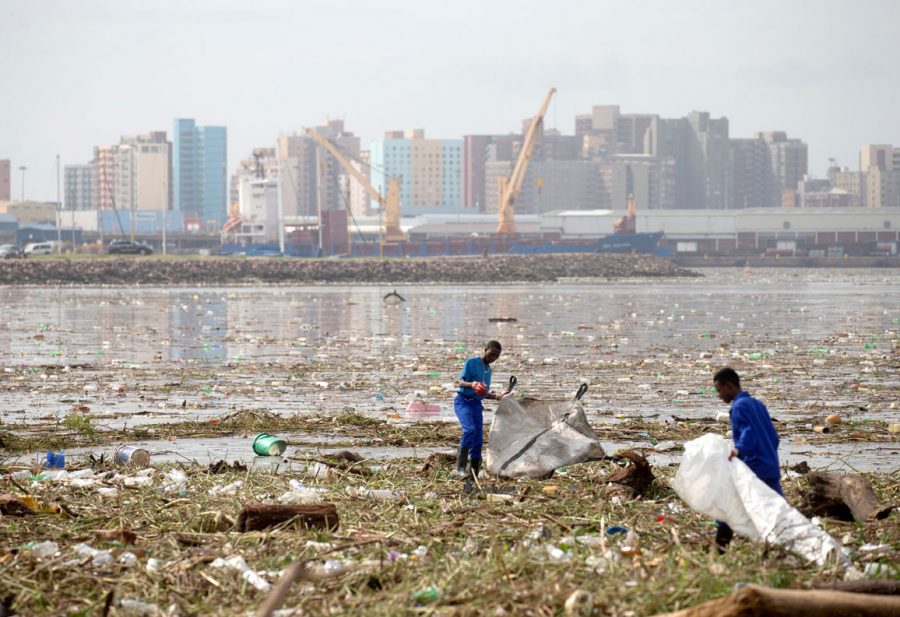 Dawn Rouse captured these homeless people doing some good, and hopefully making some money while they're at it: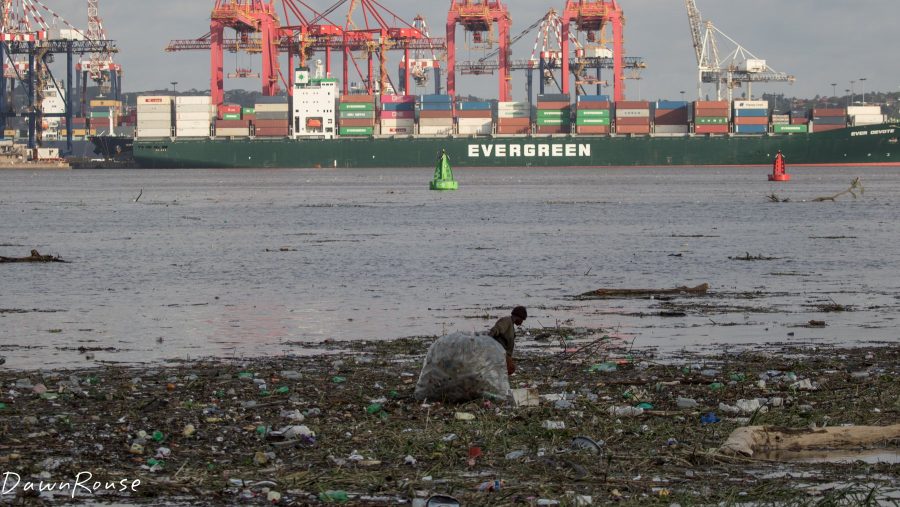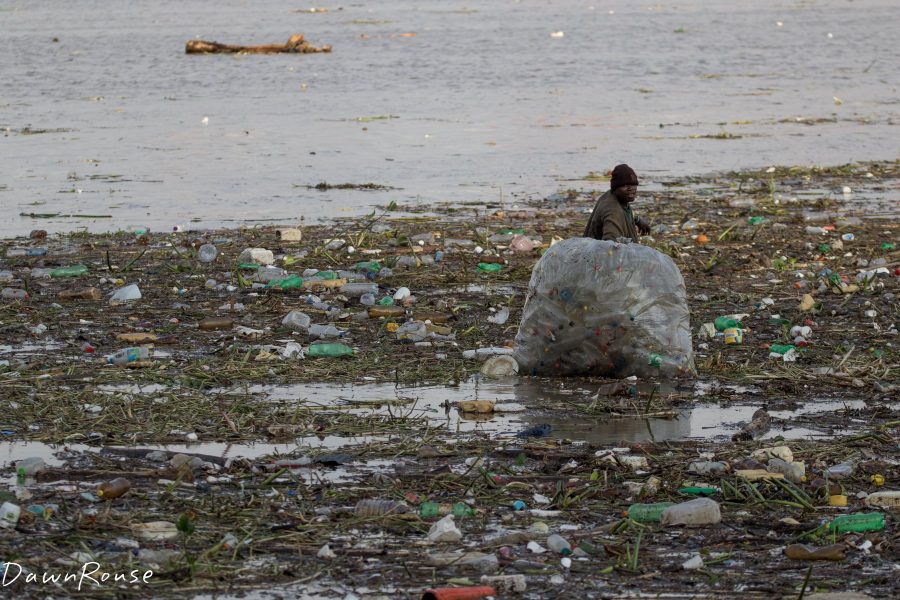 If you're in the area and available on Saturday 27 April, please join the guys at Blue Lagoon or Durban Harbour to help clean up the beach: