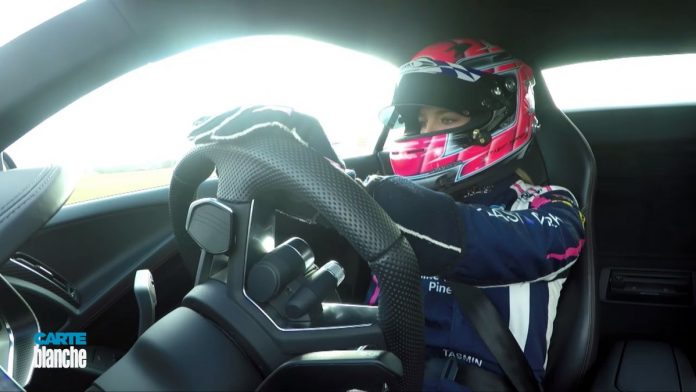 Here's what's coming up on Carte Blanche tonight, Sunday 05 May, in South Africa, and available to stream from Tues 07 May for South Africans abroad in many countries.
Tasmin Pepper and the First All-Woman Racing Series
With a global audience of 1,7 billion people, Formula 1 is one of the most popular motor sports in the world – and yet of the more than 900 drivers who have competed since the championship began in 1950 only two have been women. The creation of an all-woman motor racing series created controversy when it was proposed last year, but the inaugural W Series which begins this weekend will see 18 of the best female drivers from around the world compete, including South Africa's Tasmin Pepper. What are her chances to top the podium and will the W Series be the answer to getting women into the sport? Presenter: Derek Watts
Watch the show overseas | Watch in SA on DStv Now
With a global audience of 1,7 billion, #Formula1 has only seen two women race competitively in the sport's history. Can the #WSeries turn the male dominated sport on its head? @DerekWatts meets SA's #TasminPepper this Sunday at 7pm on @MNet channel 101. #CarteBlanche pic.twitter.com/xuafH5E3vh

— Carte Blanche (@carteblanchetv) May 3, 2019
Watch the show overseas | Watch in SA on DStv Now
Election Run-up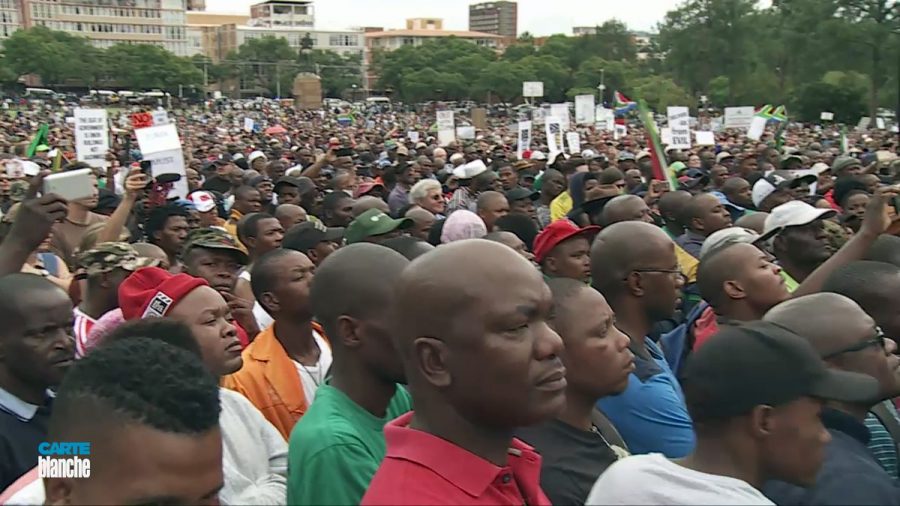 Next week's national and provincial elections are taking place at a time of economic upheaval, rife unemployment and deeply divided political parties. Polls suggest the main parties have lost support…but there's little indication of where votes might move. Might confusion and loss of faith in the current system drive voters to stay away from the polls or will voters find a home in one of the 48 parties on the ballot? Carte Blanche analyses an electorate on a knife edge. Presenter: Masa Kekana
Watch the show overseas | Watch in SA on DStv Now
End of Life Doulas
From terminal diseases to people on life support, South Africans are employing End of Life Doulas to emotionally support them in their final days. Traditionally, Birth Doulas are popular amongst many mothers during the transition towards child birth, now death doulas are trained to provide emotional support and to guide people through the end stages of life.  A weird new trend or a growing necessity? Presenter: Claire Mawisa
Watch the show overseas | Watch in SA on DStv Now
Is Your Pension at Risk?
In January the ANC sent shivers through the pension fund industry when a resolution in its manifesto said they would investigate prescribing assets for developmental projects. Does that mean they will use your pension fund to bail out state owned enterprises hollowed out by corruption? 'Definitely not!' says the head of the ANC Economic Transformation Committee, Enoch Godongwana. But some economists remain deeply concerned that with rising levels of debt, our pension savings that are worth billions of dollars, will become an easy target. Devi Sankaree Govender sits down with Enoch Godongwana in a robust interview, to get answers. Presenter: Devi Sankaree Govender
Watch the show overseas | Watch in SA on DStv Now
If you're overseas: you can watch #CarteBlanche and thousands of other popular local South African shows & movies by subscribing to Showmax International now. You can try it FREE for 14 days. 
***
Please note: Carte Blanche is only available to international Showmax subscribers in Andorra, Australia, Austria, Belgium, Denmark, Finland, France, Germany, Greece, Iceland, Indonesia, Ireland, Italy, Liechtenstein, Luxembourg, Malta, Monaco, Netherlands, New Zealand, Norway, Portugal, San Marino, Spain, Sweden, Switzerland, United Kingdom. Not all titles are available in all territories. Showmax brings you the best South African series and movies, from the classics to the latest releases, from complete box sets to kids' favourites.