The IEC has confirmed that 20 suspects have been arrested in KwaZulu-Natal, South Africa, on charges of 'double voting' in the SA National Elections.
The IEC said that 17 people succeeded in voting twice in Danhouser. The other two, who failed before achieving their goal of voting twice, were arrested in Port Shepstone and Hluhluwe area. UPDATE: A 20th suspect has been arrested in Douglasdale in Gauteng.
The Electoral Commission said it was encouraged by the rapid arrests, and that "any attempt to vote more than once leaves a clear footprint in electoral process & the suspects were tracked down using this info".
With regards to the ID scanners not picking up that these voters had already presented their ID documents, the IEC's Mawethu Mosery explained that the device was never meant to be live! He said in future the IEC will consider better technology (phew!).
The IEC has also ordered an investigation into the effectiveness of the "indelible" ink marker pens which were supplied for the South African Elections yesterday. Many voters around the country reported being able to easily wipe or wash the marks off their thumbs.
The investigation will be done with the CSIR and with the full cooperation and support of the supplier, said the IEC.
The Current Voting Stats in South Africa (at midnight) are: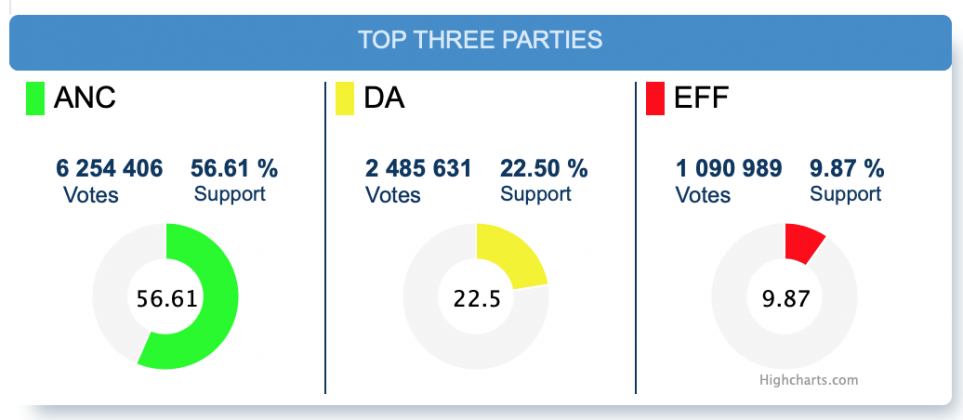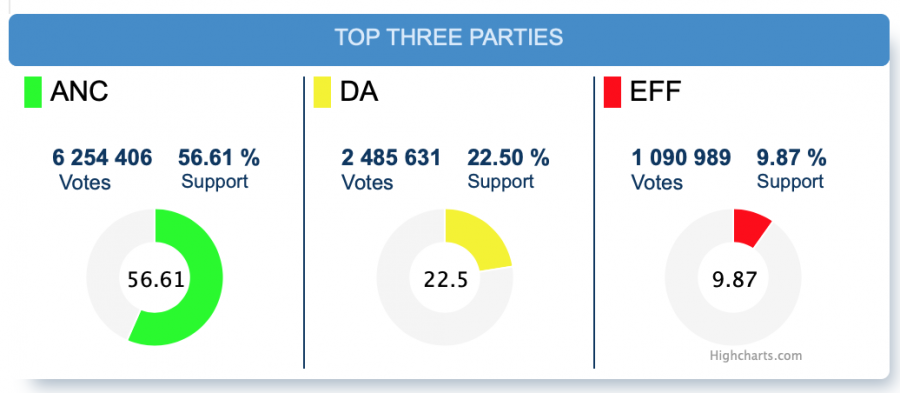 WATCH: I asked Mawethu Mosery of the IEC why the ID scanners were not live & he said the device was never meant to be live. He said IEC will consider better tech in future elections to prevent election fraud of people voting twice. @IOL @SundayTribuneSA @IOSNewsSA#SAelections2019 pic.twitter.com/IHO9diK0Sz

— Ole Sihle Mlambo ✍🏿️ (@SihleSays) May 9, 2019