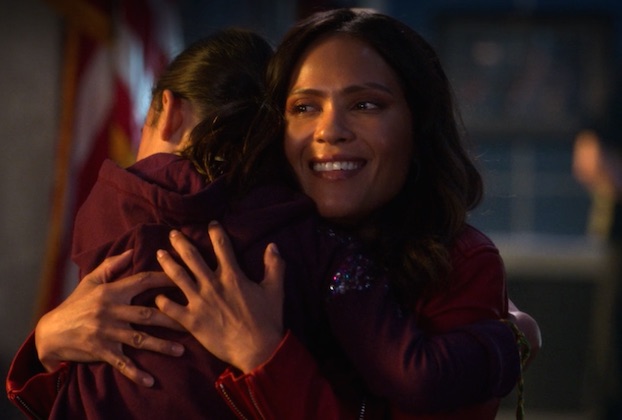 Recently South Africa's Afrikaans accent was voted the second sexiest accent on the planet. Now it appears to be the official language of Hell! At least in the land of TV show Lucifer! Watch below!
Yesterday Netflix posted a trailer to the show and said: "So the official language of hell is….Afrikaans? 😂#Lucifer"
WATCH The official language of hell is Afrikaans – Lucifer
It's all thanks to South African actress Lesley-Ann Brandt, who plays a Lilim demon called Mazikeen ('Maze'). The writers of the show have given Brandt a lot of freedom to create and grow her character the way she sees best… and Afrikaans appears to be the latest input from Brandt!
Brandt gave South Africans a heads-up on Instagram, saying: "Hey South Africa, you might hear a little Afrikaans this season."
In another message this morning she said: "Hey South Africa. The demon has spoken….in lilim. And she has a message."
Brandt says she can't believe she's gone from being "Annie from little old Greenhaven Athlone in Cape Town" to a billboard and TV star. She's now based in Auckland, New Zealand (where she's been in several TV shows), and Los Angeles, United States.
Brandt took to Instagram yesterday to thank the producers for giving 'Lucifer' a second chance, after it was cancelled last year.
Brandt says she's grown up on the show – "married my husband during season 1, found out I was pregnant on season 2 and had my son season 3. Being your Mazikeen has been so very special to me for so many reasons."
It's just become even more special for South Africans!