South African expat Gareth Flanagan has tragically been told he may never walk again, after he broke his neck diving into shallow water during a 10-day holiday back home to scatter his brother Conor's ashes.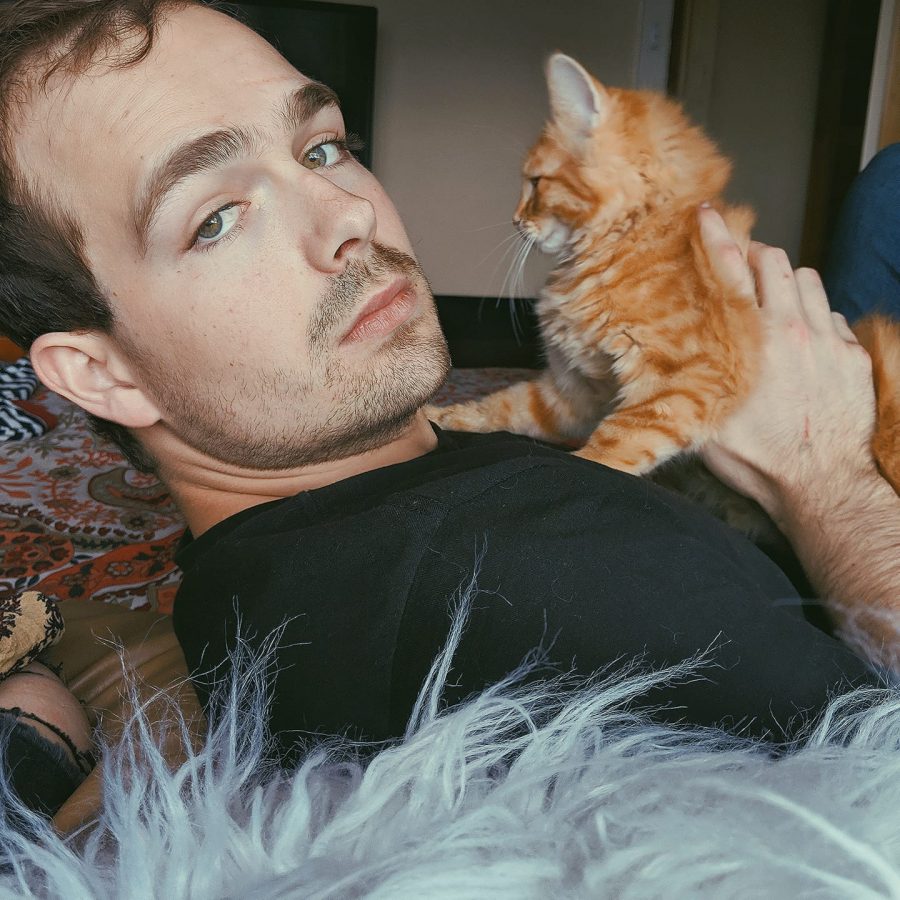 The 21-year-old chef (who moved to Australia with his family when he was still at school) had already been in Cape Town with his family and fiancée, Leisha Galluccio, for a week to bid a final farewell to his beloved brother who died last year.
The group had just arrived at a family home in Kleinmond, Western Cape, when Gareth had gone straight to the nearby river where he used to play with his brother when they were children. And then tragedy struck.
Leisha said he'd had a quick dip and then dived back into the water from a rock, diving "only a metre to the right" of where he'd been just before.
She told Nine.com.au: "I knew the moment he hit water that something wasn't right."
She said he kind of "bounced back up" and after a few seconds, yelled for help.
"All I saw was blood gushing down from his head and we thought 'he'll just need stitches'.
"His dad dragged him to the rock he jumped from, and that's when Gareth told him; 'I can't feel my legs'," she said.
Leisha had to run and hail the help of passing motorists because they couldn't get phone reception. Neighbours also helped. And when the emergency services finally arrived, they had to swim across the river with Gareth held on a spinal board!
While waiting for the ambulance, Gareth – who also suffers from epilepsy – went into shock and thought he was going to die… but fortunately, despite breaking his neck and back and suffering several setbacks including a collapsed lung, his life has been spared. He was put in an induced coma from which he has awoken.
Leisha told Nine.com.au that specialists at Vergelegen Mediclinic said there is "slim to no chance" of Gareth walking. Sadly, he is paralysed from the waist down.
However there is hope. Yesterday she said "was a bit of a miracle day, he has started to get reflexes back in his feet and he concentrated so hard yesterday and wiggled his toes slightly." Yahoo News reports that felt a slight 'pins and needles' sensation.
Leisha also said that even though he faces life in a wheelchair he is remaining positive and has had a "change of attitude".
For Leisha, on her first trip abroad, it's been an overwhelming experience and she's keen to return to Australia where Gareth's parents have a café in Mount Gambier, South Australia.
The couple's school friends in Australia are raising funds to help make their home more wheelchair friendly, and help with some income while they're both unable to work.
But it'll be a while before he can head home. Gareth still needs to undergo rehabilitation and at the moment is only breathing unaided for an hour per day. Doctors have said though that as soon as he's wheelchair ready he can return and continue his rehab back in Australia.