South African National Parks (SANParks) and conservation partners in the Greater Kruger Region have begun the drastic step of dehorning select rhinos to counter the devastating effects of rhino poaching.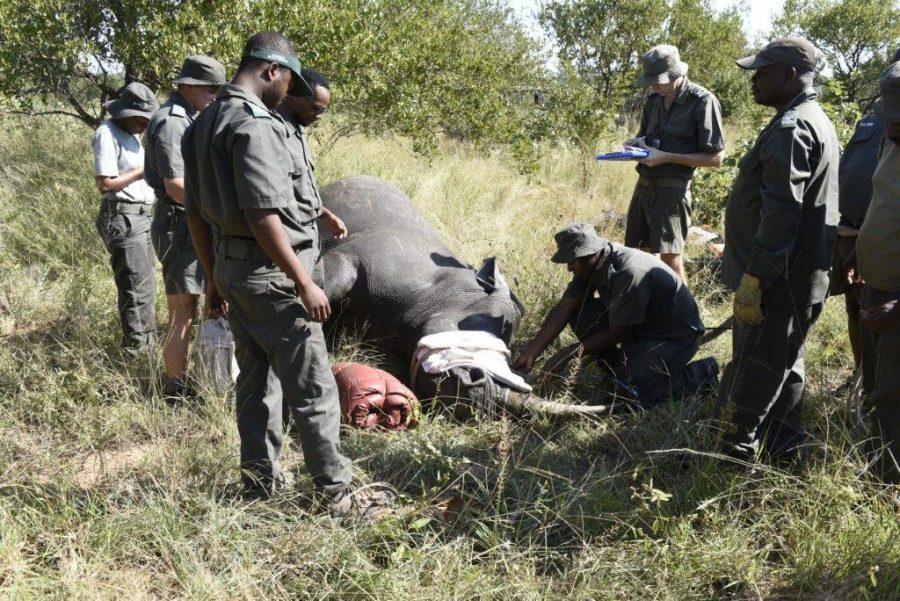 SANParks said they are working together with conservation partners to implement an "integrated wildlife management approach", which includes the dehorning of rhino cows in the southern part of the Kruger National Park.
Other aspects of the approach include strengthening security measures, sharing information on incursions and intelligence as well as continuous collaboration with law enforcement agencies.
It has been established that the loss of a rhino cow has multiple effects since it also includes the loss of a dependent calf and future calves, said SANParks. This affects the population growth of white rhinos, apart from the immediate disruptive effect of poaching.
Apart from dehorning, SANParks said the rhino cows also need to be more protected by law.
"The cows are extremely important for the overall population performance and need to be protected by introducing stiffer sentences in incidents where they have been poached for their horn and a calf is left destitute," said SANParks in a statement on social media.
The National Prosecuting Authority (NPA), is being briefed extensively on the current situation in order to deliver stiff sentences to those found in possession of ammunition, high calibre rifles and trespassing in a protected area with the intention to commit a crime.
Dehorning rhino is a thorny issue and while it's been very successful in some countries (like Namibia), poachers have still targeted the hornless rhino in other countries (like Zimbabwe). By August 2017, over a third of private reserves in Mpumalanga had dehorned their rhino with successful drops in poaching afterwards.
According to Save the Rhino – it's vital that dehorning is supported by tight security and publicity so that the poachers know.
For those asking whether rhinos need their horn, Save the Rhino says:
The evolutionary significance of horns in rhinos is not entirely clear, and may include mate choice or anti-predator defence. It is known that rhinos use their horns for several behavioural functions, including defending territories, defending calves from other rhinos and predators, maternal care (including guiding calves) and foraging behaviour, such as digging for water and breaking branches. Male rhinos use their horns during disputes over territory or dominance, so removal of the horn may undermine the ability of a particular bull to retain territory or status. On a positive note, dehorning has shown to reduce fighting-related mortalities among black rhinos in Zimbabwe. However dehorning may also decrease the value of rhinos, whether for photographic or hunting tourism or as a potential live sale.
SANParks did not reveal what will be done with the horns.
For immediate release
SANParks and Greater Kruger partners' innovate to minimise impact of rhino poaching

South African National Parks (SANParks) and conservation partners in the Greater Kruger Region are collaboratively implementing a range of interventions pic.twitter.com/RyMEWO7eoc

— Kruger National Park (@SANParksKNP) May 10, 2019