Hollywood movie star and former California Governor Arnold Schwarzenegger has proved what a good – and strong – guy he is with his cool and calm reaction to being unexpectedly drop-kicked in the back while he is in South Africa.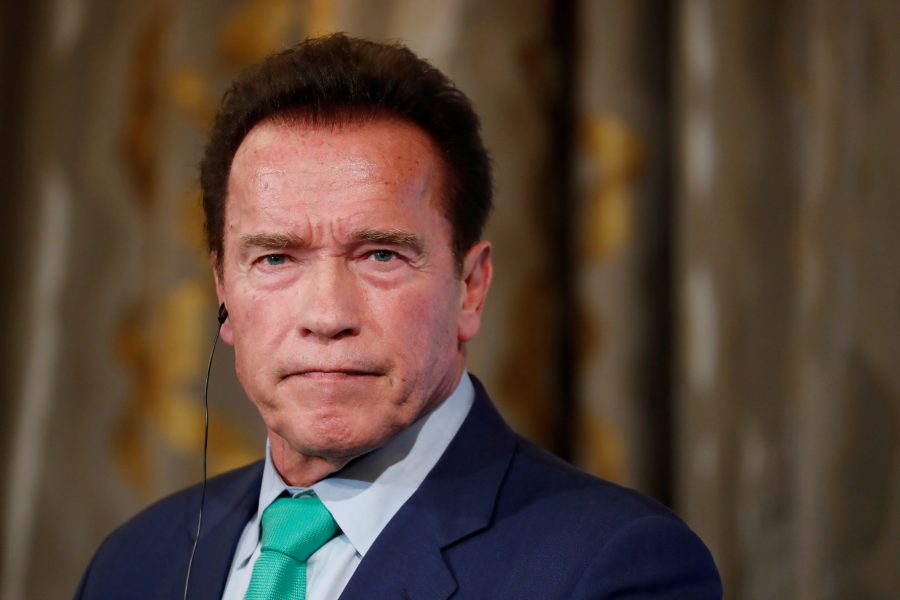 The incident occurred on Saturday at the Sandton Convention Centre in Johannesburg, where Arnold is attending the Arnold Classic Africa event, one of the world's largest multi-sport festivals which is also held in the USA, Australia, Brazil and Spain.
As filmmaker Adam Best said: "Somebody blindsided Arnold Schwarzenegger with a running drop kick and it was like when that biker hit him with a pool stick in T2 (Terminator 2). It barely fazed him. He's 71!"
The dropkick out of nowhere was shocking and has made headlines around the world, with even humanitarian Ulrich Janse van Vuuren – known for his positively SA posts – admitting: "This Arnold Schwarzenegger incident in Sandton is seriously so embarrassing South Africa. 😔💔"
Keem, a social media user with over 2.5-million followers said: "Apparently in South Africa they believe the Terminator is real! Arnold Schwarzenegger got DROP KICKED!"
However Schwarzenegger has taken it in his stride, will not be laying charges, and urges only that we all focus on the fabulous sports participants rather than on the attention-seeking "idiot".
The star tweeted: "Thanks for your concerns, but there is nothing to worry about. I thought I was just jostled by the crowd, which happens a lot. I only realized I was kicked when I saw the video like all of you.
"I'm just glad the idiot didn't interrupt my Snapchat," he joked.
Schwarzenegger had been in the middle of filming a Snapchat video to show followers some of the 90 sports on offer at the event. "Fitness is for everyone," he said.
The former Mr Olympia said the event has "24,000 athletes of all ages and abilities inspiring all of us to get off the couch. Let's put this spotlight on them."
However, he said he "gets it" that people are tempted to share the drop-kick video… and suggested sharing this one that's blurry and doesn't give the offender too much spotlight (and clearly shows that Arnie's still standing afterwards! Wow!).
And if you have to share the video (I get it), pick a blurry one without whatever he was yelling so he doesn't get the spotlight.

By the way… block or charge? pic.twitter.com/TEmFRCZPEA

— Arnold (@Schwarzenegger) May 18, 2019
The suspect was quickly apprehended by security staff and handed over to the police. Someone can be heard shouting "help me" out of camera shot.
Event organiser Wayne Price said in a statement afterwards that Schwarzenegger was "sadly and unexpectedly attacked by a crazed fan". Price said he believes the incident was planned by the offender who is "known to the police for orchestrating similar incidents in the past".
Price said Schwarzenegger is "fine and still in good spirits" and will continue with his planned activities at the event, including a special occasion tomorrow when his mentor Precious McKenzie will be inducted into the South African Hall of Fame.
Arnold Schwarzenegger got drop kicked in South Africa by a guy who screamed that he needs a Lamborghini after. WHAT pic.twitter.com/J5fM5or8Lx

— adam22 (@adam22) May 18, 2019
Day2 of the #ACAfrica2019 has been absolutely amazing! @Schwarzenegger @FaithMazibukoSA @CrawfordSAfrica @ArnoldSports @arnoldsportsfsa @BlackCircleComm @GautengSACR #SomethingForEveryone pic.twitter.com/gqa1Dl7Hwm

— Arnold Sport Festival Africa (@ArnoldClassicAF) May 18, 2019
Here's a longer video of before and after the incident: