The 2019 Cricket World Cup got underway under bright London skies on Thursday as hosts England were put in to bat by
South

Africa

in the first game of the six-week tournament at The Oval.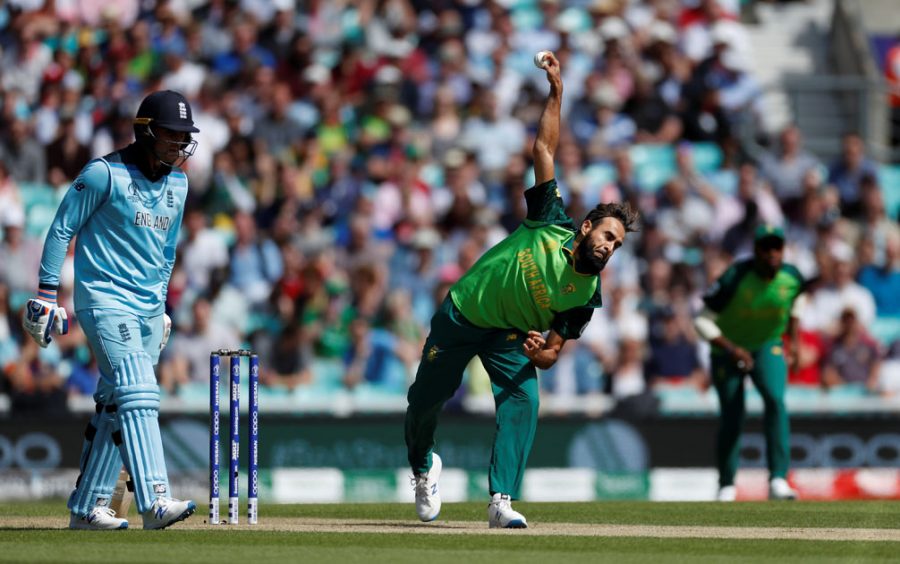 Both teams have an uncomfortable history with the 50-over tournament, neither having won it, but arrive for the latest edition with high hopes.
England, who last reached the final in 1992, are the number-one team in ODI rankings and tournament favourites. South Africa, who have never reached the final having lost in the semi-finals four times, are ranked third, behind India.
The Duke of Sussex – aka Prince Harry – opened the 2019 World Cup at The Oval, saying: "I am delighted that the UK will once again play host to this wonderful global event featuring 10 incredible teams, who, thanks to the UK's diversity will feel like they are playing to a home crowd at every game." (We hope all the South African expats are out in full to support our Proteas!)
Prince Harry then wished all the teams good luck, and said to spectators: "Trust me, you won't want to miss any of it."
South Africa's Faf Du Plessis, without injured pace bowler Dale Steyn, won the toss and opted to field.
By late afternoon England posted a solid but not commanding total of 311 for eight in the opening match.
England were never able to break free from the shackles imposed by a disciplined South African attack who bowled tightly and kept the Protea Fire alive!!!
DStv customers on any Package Can Watch ALL the #ProteaFire Matches
From today – Thursday 30 May – all South African DStv subscribers will get to enjoy the cricket! From Premium to Easyview packages!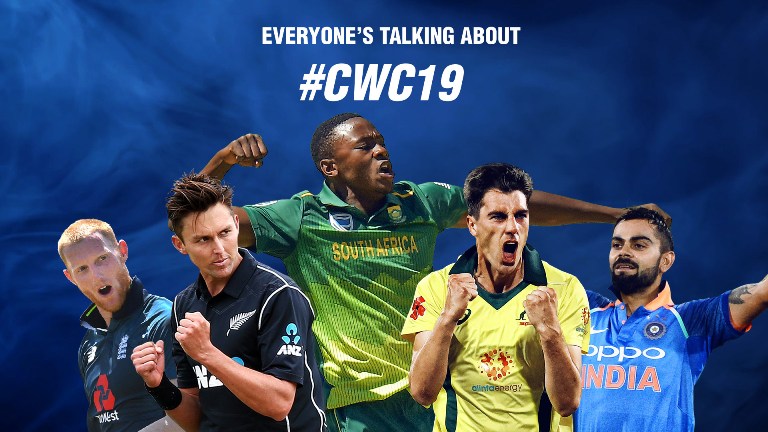 A minimum of nine South African matches will be available live on all packages, starting with today's crucial opener against England.
"The World of Champions will ensure as much support as possible for our beloved Proteas by making all 2019 CWC Proteas matches available on all DStv packages in South Africa, including the most affordable 'Easyview' package – which retails at R29 per month," SuperSport Chief Executive, Gideon Khobane, said.
"These matches will be carried on a dedicated CWC SuperSport channel: SuperSport 13, which is accessible to more than seven million subscribers in South Africa."
In addition, all games will be broadcast SuperSport 2 (202) and SuperSport 6 (206), including 24-hour coverage for the duration of the tournament.
South Africa's World Cup fixtures
May 30: England v South Africa, London

June 2: Bangladesh v South Africa, London

June 5: India v South Africa, Southampton

June 10: South Africa v West Indies, Southampton

June 15: Afghanistan v South Africa, Cardiff

June 19: New Zealand v South Africa, Birmingham

June 23: Pakistan v South Africa, London

June 28: South Africa v Sri Lanka, Chester-le-Street
Linear television won't be the only port of call for cricket lovers with SuperSport presenting a multi-platform offering that includes DStv Catch Up, DStv Now, supersport.com, Facebook, Twitter and Instagram.
Message from President Ramaphosa to Inspire the Proteas
We have a very strong and formidable cricket team and we hope they will continue to fly the South African flag high.

On behalf of government and all the people of South Africa, we wish them the best for the World Cup. May they perform to the best of their ability and make our nation proud.
Watch at Wanderers 
In support of the Proteas, Wanderers Stadium will open their facilities as a public viewing area (commonly known as a 'fan park').
Stadium management has encouraged the cricket loving community to get behind the team and #FlyTheFlag to #InspireProteas. It is a non-ticketed event.
Wanderers will be open on the following dates:
Sunday, 23 Jun: 11h30 – 18h00, Pakistan vs SA;
Friday, 27 Jun: 11h30 – 18h00, Sri Lanka vs SA;
Saturday, 6 Jul: 14h30 – 22h00, Australia vs SA;
1st and 2nd semi-final, 9 and 11 July; and the
Final match, Sunday 14 July.
Sources: Reuters (Reporting by Mitch Phillips, Ed Osmond and Editing by Pritha Sarkar/Reuters and Jenni Baxter/SAPeople), SANews.gov.za and Showmax