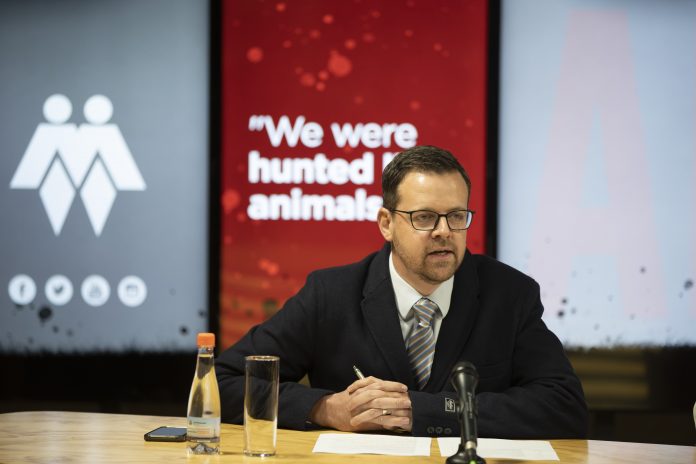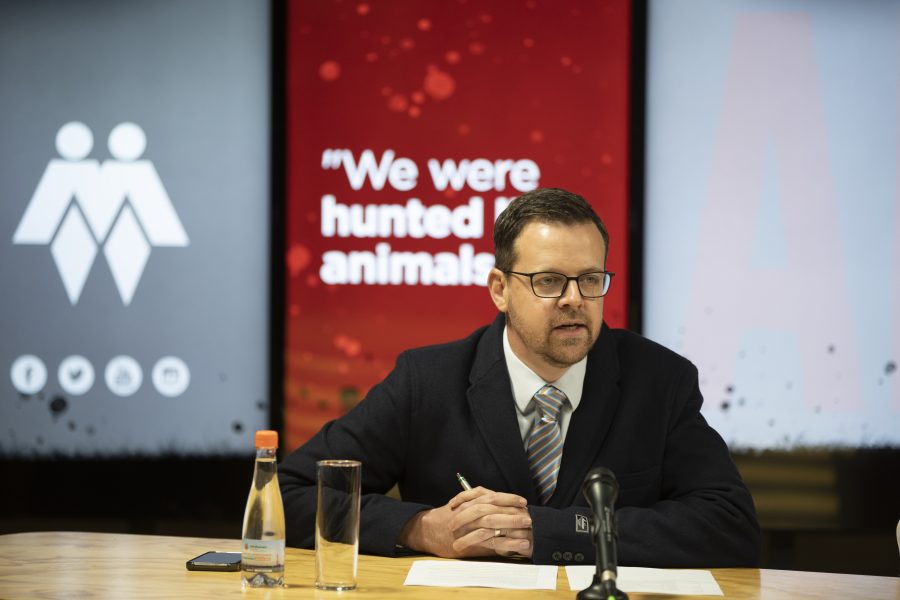 The latest South African farm attack statistics for 2019 show that they are "most definitely not" all socio-economically motivated, according to AfriForum.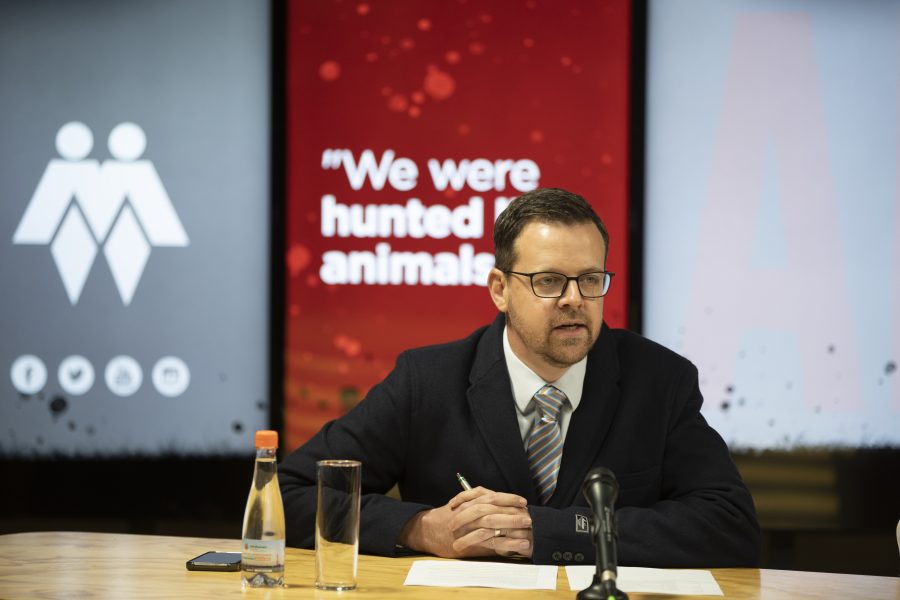 The civil rights organisation announced the latest stats at a media conference Tuesday morning, at which one farm attack survivor also shared the horrific details of the attack she endured… in which she was shot and raped.
Ian Cameron, AfriForum's Head of Community Safety, said: "It is important that we not just stare at the statistics alone, as this causes one to become emotionally blunt.
"We have to remember that real people were involved and are sitting in the background, who were hurt terribly and must be going through severe trauma. That is why someone like the victim's story should be heard. We have to ensure that people like her do not become part of the statistics."
Latest 2019 South African farm attack and farm murder stats, according to AfriForum are:
184 farm attacks so far in 2019
20 farm murders so far in 2019
The highest number of farm attacks (including farm murders) are: Gauteng (51 attacks), North West (28 attacks) and Limpopo (27 attacks)
The number of farm attacks in the Western Cape has increased drastically, more than doubling for the same period of 1 Jan to 31 May last year.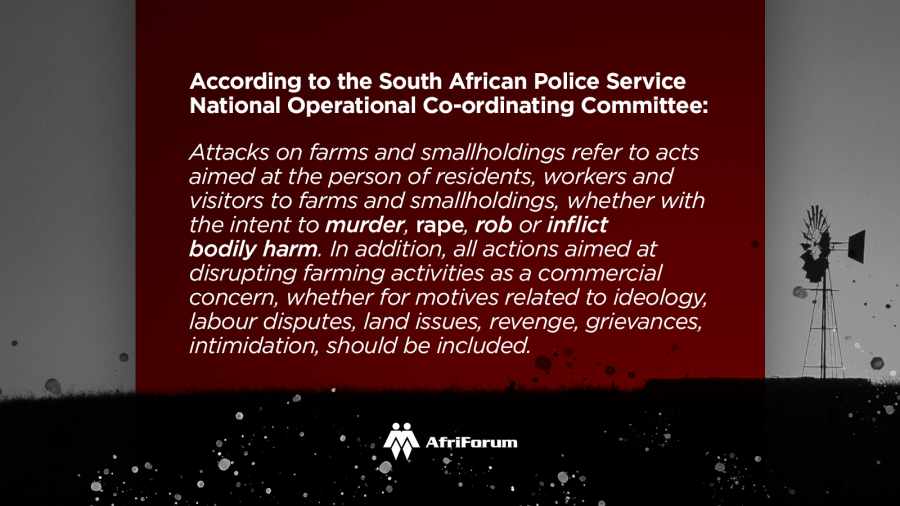 Cameron questioned whether the latest murder (on Sunday night) of Stefan Smit, a Stellenbosch wine farmer, had to do with land occupation.
Smit had been embroiled in a land grab debate. Cameron asked if the case had been handled "properly from the onset", would it have gone this far?
"The fact that one of his friends confirmed that he received death threats, tells us that this was a risk for him," said Cameron. "What is more concerning is that Smit was ill-advised by the institutions that were supposed to help him with the land occupation, which possibly could have led to a worsened situation."
Cameron says AfriForum's data indicates farm attackers do not always steal money, and that people were "badly hurt".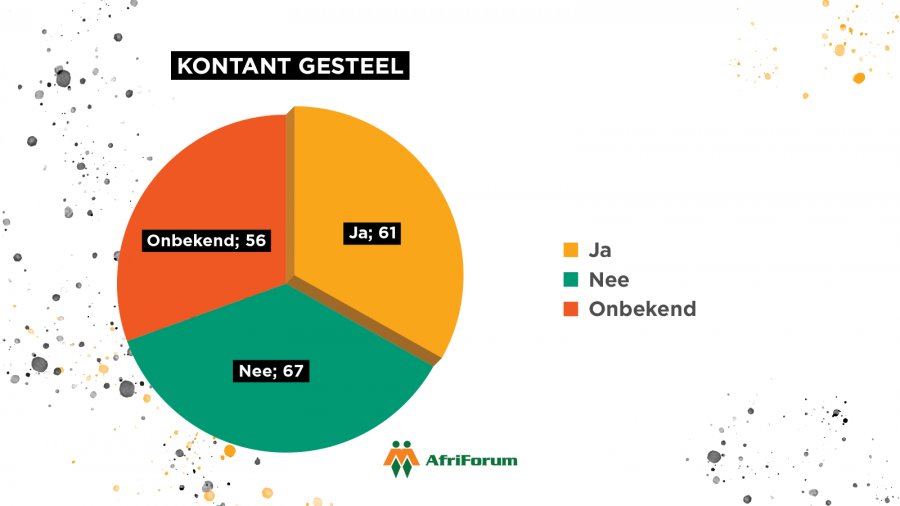 He said: "It is also interesting that although people and institutions, like Kwanalu in particular, state in their reports that it is clear that farm murders are only socioeconomically motivated… this is most definitely not the case.
"Apart from the fact that money sometimes plays a role, a more dangerous criminal is also involved with these attacks."
He said most murders in South Africa have a tendency to be committed with knives or sharp objects, while the vast majority of farm murders are committed with firearms.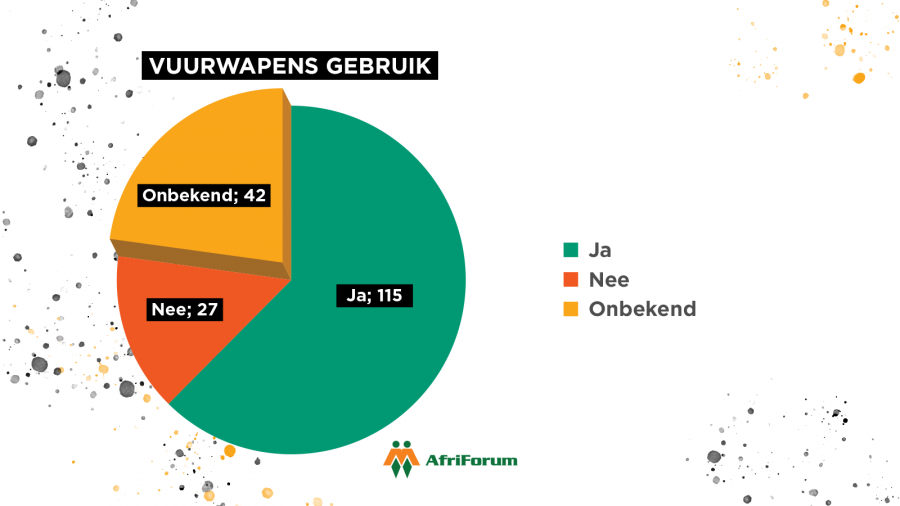 Ernst Roets, Deputy CEO of AfriForum, says it is a great cause for concern that mainstream commentators and opinion shapers seem to actively concentrate on discrediting any attempts to make the cruelty and common occurrence of farm attacks be known, by calling it a conspiracy theory or an exaggeration.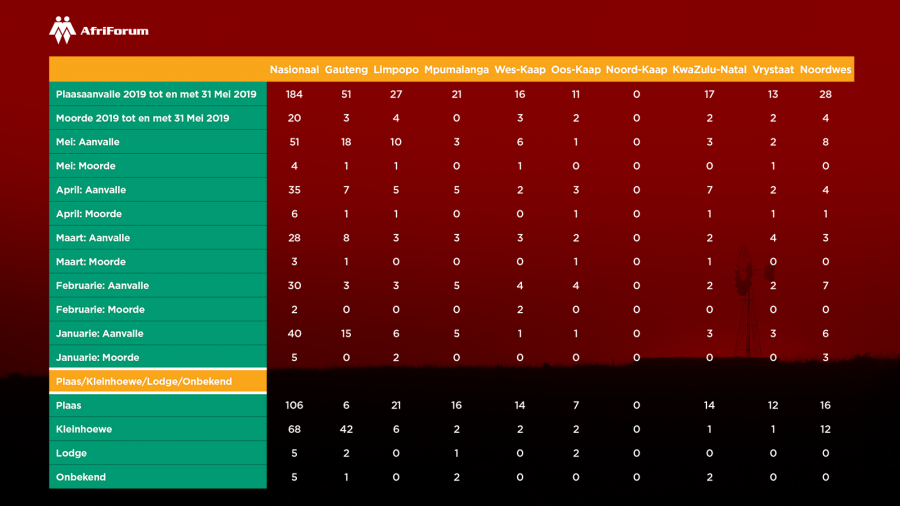 "Farm murders and attacks are serious crises. It is important that we communicate factually about it; it is however just as important that we acknowledge the extent of the crisis for what it is," said Roets.