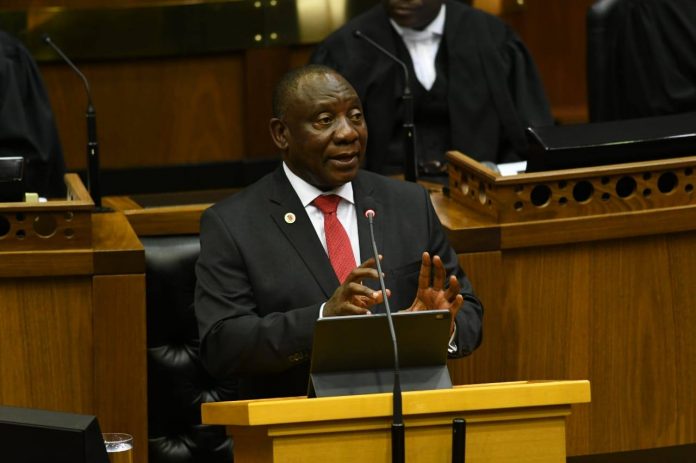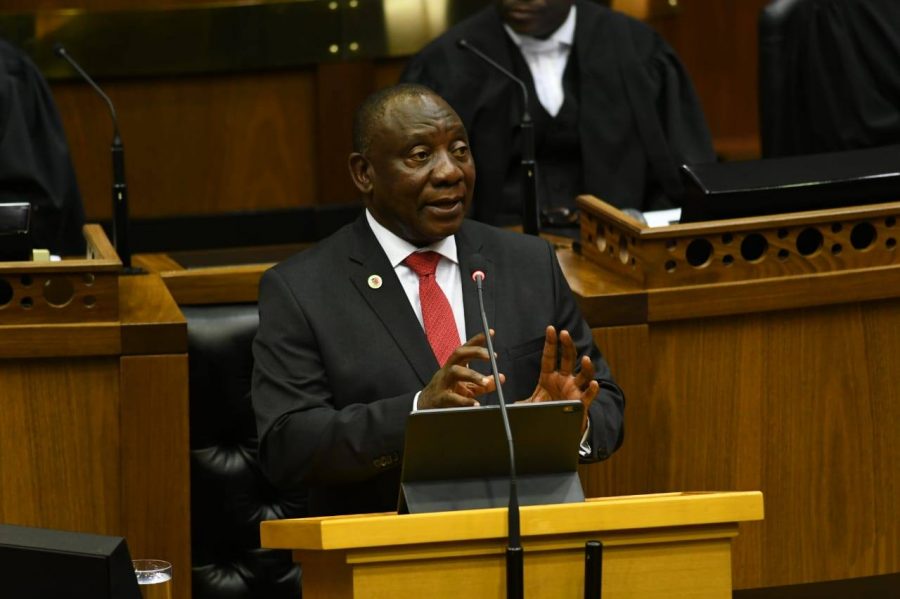 President Cyril Ramaphosa urged South Africans on Thursday night to dream of a better South Africa and to each take part and contribute to making the dream a reality… rather than standing on the sidelines and criticising (which is kind of what EFF leader Julius Malema did afterwards, referring to the President's dreams as nothing but "daydreams").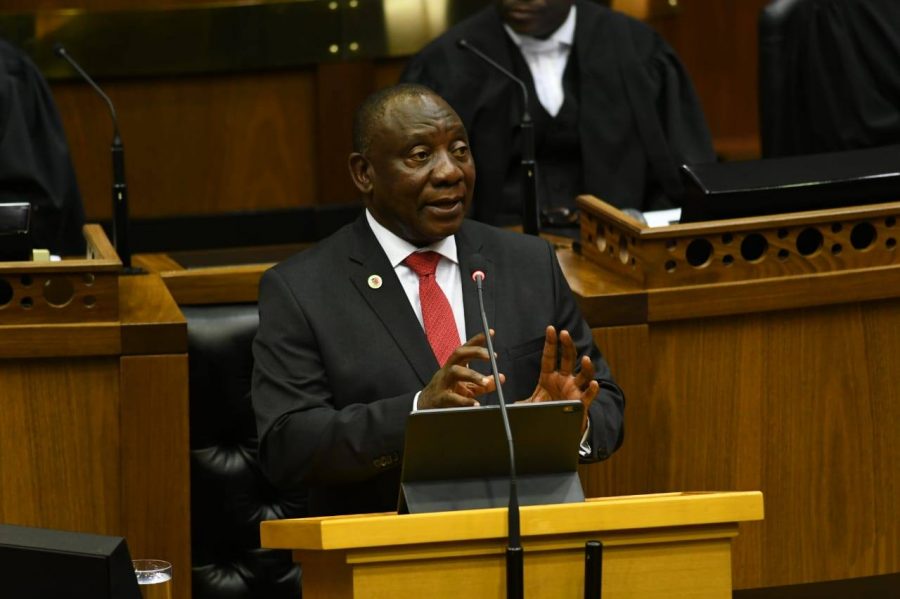 The President's dream for South Africa includes a country where nobody goes hungry, where violent crime is halved, high-speed trains cross the land, tourism doubles, and where a new smart city rises!
"I dream of a South Africa where the first entirely new city built in the democratic era rises with skyscrapers, schools, universities, hospitals and factories," he said at the State of the Nation Address (SONA) in Cape Town, adding that his dream has been fuelled by conversations with a handful of inspiring people including Dr Nkosazana Dlamini-Zuma, Jessie Duarte and President Xi Jinping of China.
China is building a new city 100 km from Beijing, and this has helped fuel Ramaphosa's dream.
He said by 2030, 75% of South Africans will be living in urban areas and they are running out of space; and the solution is to work together to build "a brand new city", something which has not been done since the dawn of democracy.
"Has the time not arrived for us to be bold, to reach beyond ourselves – and do what we believe is impossible? Has the time not arrived for us to build a brand new city on the foundations of the fourth industrial revolution?"
Smiling and saying "listen carefully", Ramaphosa invited South Africans to begin imagining this prospect, and imagining a bullet train that connects South Africans around the country.
"We should imagine a country where bullet trains pass through Johannesburg as they travel from here to Musina, and they stop in Buffalo City on their way from eThekwini back here to Cape Town," President Ramaphosa said (to great applause).
"We may have faltered," said Ramaphosa, "but we have not forgotten."
Ramaphosa said his hope comes from walking with all kinds of South Africans who give him courage, and that what he is envisioning is the country of their dreams.
"What do our people dream of? They dream of a better life for all South Africans."
Government to double international tourist arrivals
Ramaphosa announced that Government will double international tourist arrivals to 21 million by 2030.
"This will be achieved through the renewal of the country's brand, introducing a world-class visa regime and a significant focus on Chinese and Indian markets and air arrivals from the rest of our continent," President Ramaphosa said.
He said the South African government is determined to ensure that tourists who come to South Africa are safe.
"Violent crime will be halved if not eliminated," he said.
To decrease violent crime, the government aims to increase police visibility, employ more police women and men; and create a more active role for citizens through community policing. Over then next two intakes, it's hoped that an extra 7,000 students will be enrolled for basic police training. The success rates of arrests, investigations and prosecutions will also be improved.
Ramaphosa said crime is a "societal problem that requires a society wide response".
Part of this includes increasing employment.
The President encouraged South Africans to buy local, showing off that his own suit and tie were made by a nearby Cape Town factory. (Ebrahim Patel, Minister of Trade and Industry, said afterwards that his suit was made at the same SA factory… and that South Africans should be challenging each other to wear local.)
The President said the government will focus on creating two million new jobs for young people, as the country has a "national crisis" right now with over 50 % of young people being unemployed.
Other issues the President raised included:
Going forwards there will be a massive reading campaign for children, as an important foundation for their education.
The rising rates of HIV will be addressed.
High data costs will be investigated and improved.
Land reform will take place in rural and urban areas.
Of state corruption, the President said "we need to ensure stolen money is returned", and that a new tribunal will start work in the next few months to fast-track claims that total R14.7-billion.
To encourage international business, export tariffs will be reduced, new companies will be able to register in a day, and no company should need to wait more than six months for new licenses.
Ramaphosa stressed that load-shedding has cost the country too much, and plans are in place to turn it around. "Eskom is too vital to our economy and it cannot be allowed to fail. it is our collective responsibility as a nation and we must make sure that we support it." The President added that those who use electricity MUST pay for the electricity they use.
The President said: "Fellow South Africans, in a time of challenge we've got to start imagining… look beyond the horizon."
He said the South Africa he dreams of is the one that "our people yearn for… this is the South Africa that ALL South Africans have said they want to see. Let us go on and build this South Africa!"