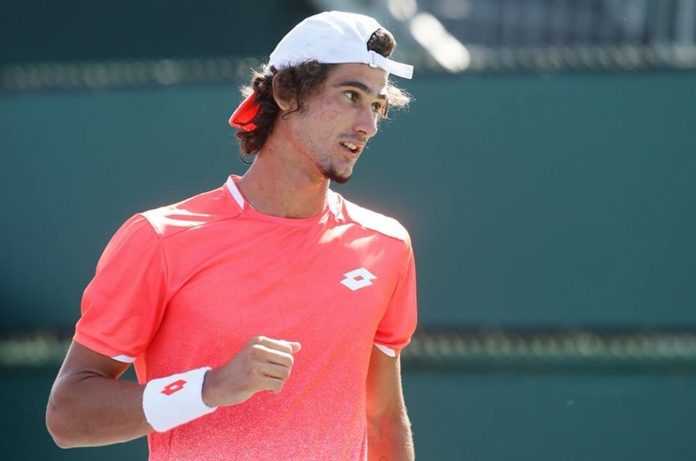 At 15h15 on Tuesday afternoon in London, South African tennis player Lloyd Harris steps onto Centre Court at the world's most famous tennis tournament – Wimbledon – to take on his childhood idol – and 8-time Wimbledon champ – Roger Federer! A double whammy!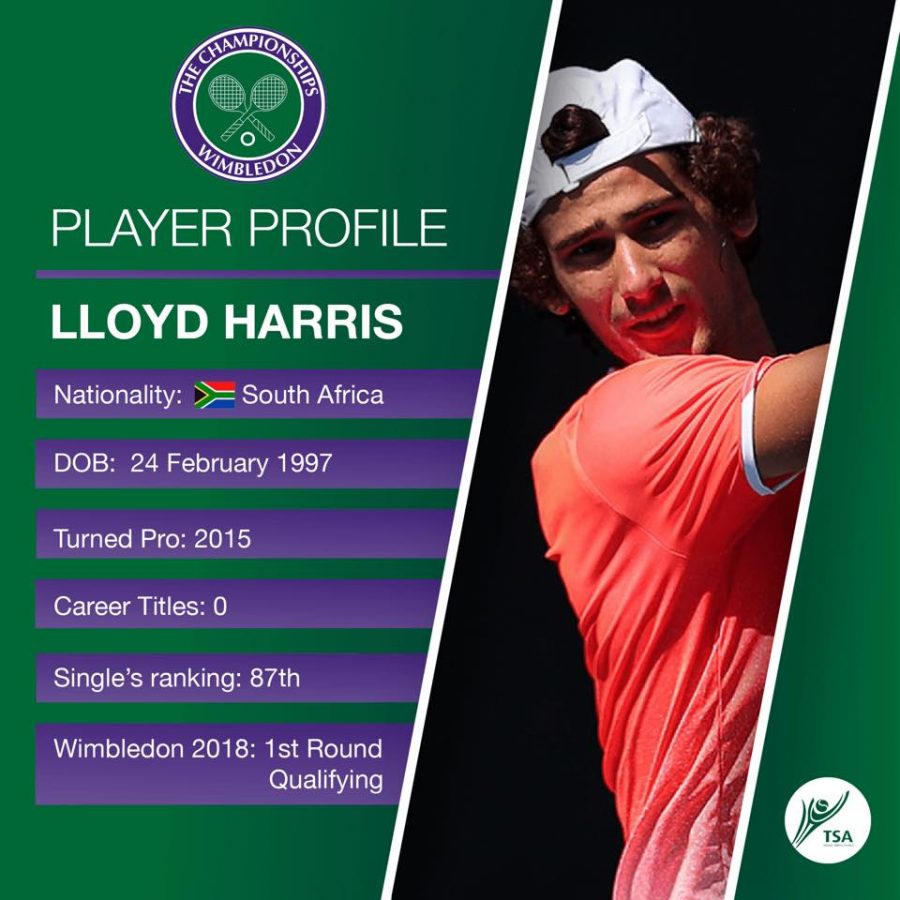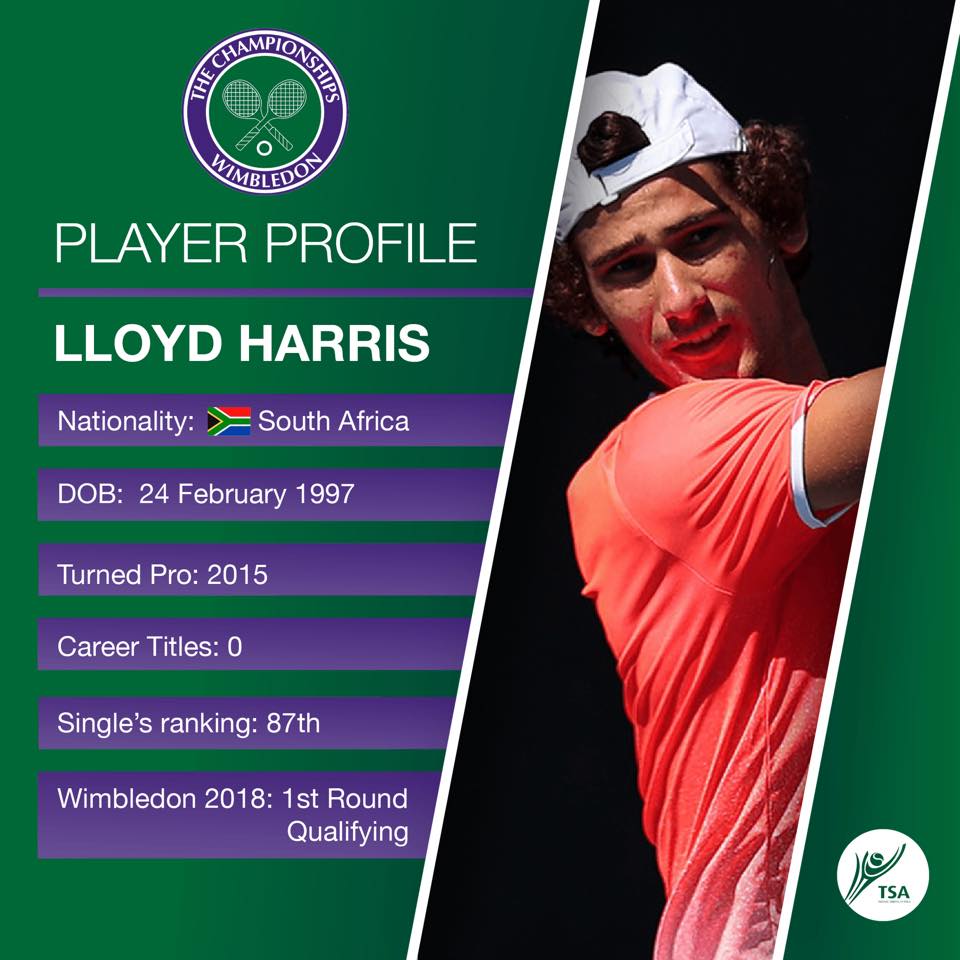 But rather than feeling intimidated, the 22-year-old told the ATP Tour that he feels "super excited" and ready…
"I've been watching (Roger) all my life," Lloyd said in an interview, revealing that one of his best experiences was at the age of 10 when his parents flew him to Wimbledon to watch some tennis… "and my first match I got to see was him and Safin on Centre Court. It was just mind-blowing for me watching these guys go about…
"Now I'm here and I'm going to play against him. It's just something special for me."
Lloyd, who has the support of fellow South African Kevin Anderson (who won his match yesterday), said his feelings at Wimbledon today are hard to describe.
"It's an amazing feeling and I'm super excited, especially my first time to play probably the greatest grass player, the greatest tennis player of all-time.
"It's going to be something electrifying for sure. It's going to be one of those goosebump moments for the first time in my career where I'm going to go out on the Centre Court."
Don't miss the match:

DStv Now subscribers can watch all the Wimbledon vaction live here.
He added: "I feel ready. I've been preparing well and I'm looking forward to this opportunity."
South Africans back home have sent messages of support for the rising star to Tennis South Africa.
Zulu LV : Just bring your 'ABC' game v Federer & cause an upset to this ??RSA's cousin! All the best young laaitie!
Louise Chiat: Amazing Lloyd. Play well, be fearless and ENJOY. We and all of SA are so proud of you and behind you all the way ????
Kaashiefah Samodien-Moerat: So proud to be seeing a Safrican play the honourable Roger Federer. All the best and Good luck ?
The message from most was: "Enjoy the match Lloyd and believe! ??????"
Match starts 16h15 SA Time:

DStv Now subscribers in SA, Kenya and Nigeria can watch all the Wimbledon action live here.
Update 17h40 (SA Time): The match has just ended. Federer won 3-6, 6-1, 6-2, 6-2
Lloyd Harris with Kevin Anderson, and their moms, in preparations at Wimbledon on Friday:
Don't miss the match:

DStv Now subscribers can watch all the Wimbledon action live here.