Showmax has a bumper crop of exclusives this month, with hit series like HBO's Euphoria, the latest season of Younger, the second instalment of Marvel's Cloak & Dagger, the Fosters spin-off Good Trouble and Season 2 of Die Byl coming only to
Showmax
.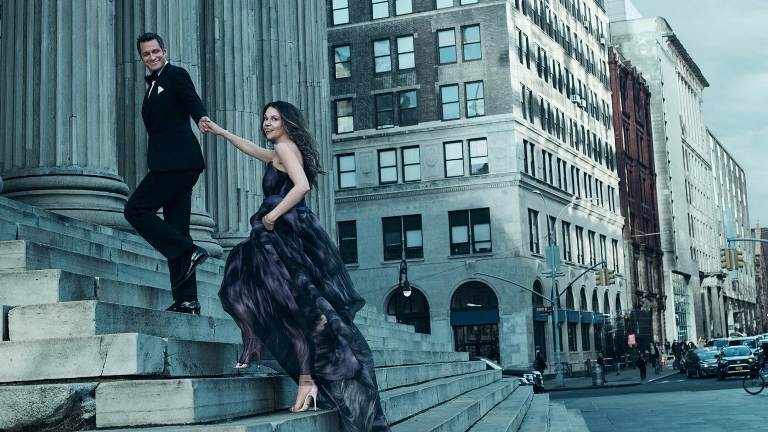 Here are the shows we're most looking forward to in July. Happy streaming!
Zendaya stars in a dynamic new HBO series that follows a group of high school students as they navigate a minefield of drugs, sex, identity, trauma, social media, love and friendship in today's increasingly unstable world. Planned release date: 15 July 2019.
Younger S6, episodes 1-5 | First on Showmax
The cat is out of the bag about Liza's age and her relationship with Charles, so they all live happily after, right? Not a chance. This season of Younger promises more drama than ever, with twists you never expected. Planned release date: 18 July 2019.
Die Byl S2 | First and only on Showmax
Brilliant detect Piet van der Bijl and his team are back for another nail-biting season of solving murder cases. But this season, the investigators become the targets … Planned release date: 15 July 2019.
Grassroots S1 | New episodes weekly
Two boys from feuding rural families are thrust together when they both get scholarships to a private school. Can they overcome generations of hate to work together? Planned release date: 18 July 2019.
Having come to terms with their superpowers and how they work better together, Tandy and Ty take a new approach to fighting evil. They also discover how to strengthen their powers. Planned release date: 1 July 2019.
Good Trouble S1 | First on Showmax
In this spin-off of The Fosters, adoptive sisters Callie and Mariana head off to the City of Angels to begin their lives as adults, Callie as a law clerk and Mariana as a software engineer. Planned release date: 1 July 2019.
HBO's Chernobyl
Starring Jared Harris, Stellan Skarsgård and Emily Watson, this highly acclaimed miniseries dramatises the catastrophic event that rocked Europe in 1986: the explosion of the Chernobyl Nuclear Power Plant. Planned release date: 28 June 2019.
Warrior S1
Set during San Francisco's Tong Wars in the 1800s, this gritty series follows Ah Sahm, a martial arts prodigy from China who becomes mixed up in the world of organised crime. New episodes come weekly, express from M-Net, from 4 July. 
Being Bonang S3 
TV personality Bonang gives us another glimpse into her fabulous life in a new season of her reality show. This season, she's travelling around the world as she grows her personal brand and appears on many a red carpet. New episodes come to Showmax express from DStv. Planned release date: 18 July 2019
How to get Showmax
If you're a DStv Premium subscriber, Showmax is included in your subscription – just go to the website to sign up. DStv Compact and Compact Plus subscribers can add Showmax to their subscription for just R49pm.