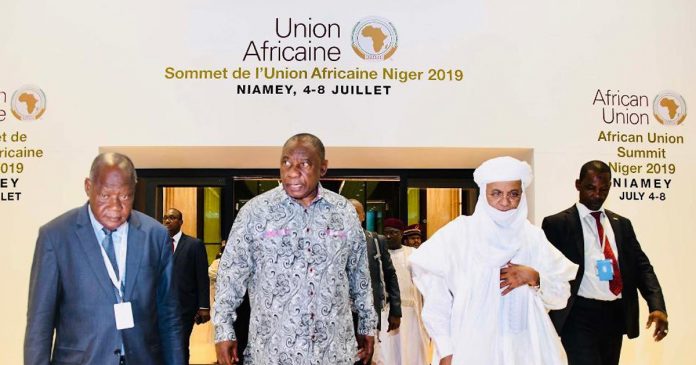 NIAMEY – The leaders of almost all of Africa's 54 nations have gathered in the capital of Niger this weekend to launch a continental free-trade zone that could take Africa into a new era, creating a $3.4 trillion economic bloc.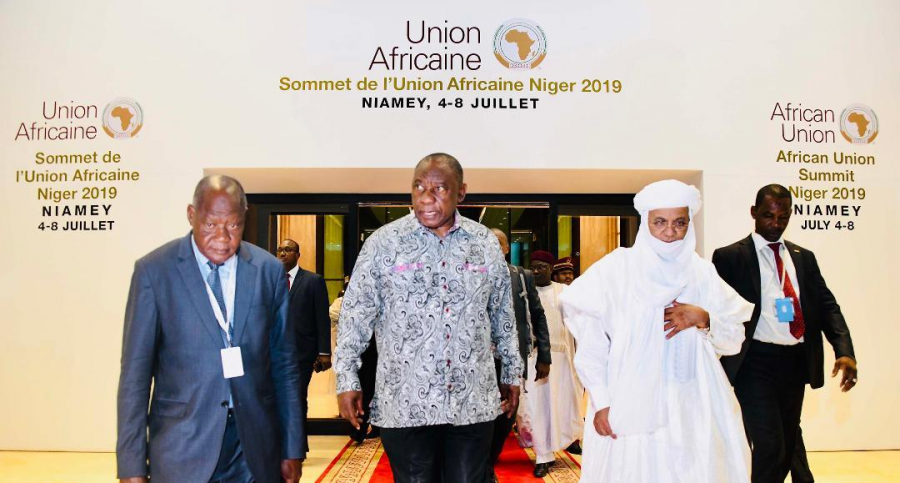 The massive new commercial bloc, known as the African Continental Free Trade Area (AfCFTA), is meant to boost intra-regional trade – this accounted for just 17 percent of exports in 2017 versus 59 percent in Asia and 69 percent in Europe, according to Reuters. One of the first things to be done is to eliminate tariffs on most goods.
South Africa's President Cyril Ramaphosa, who has made trade and job creation one of the cornerstones of his policy for SA, is attending the summit.
The secretariat would be based in Ghana, it was announced late on Sunday, as the summit drew to a close. The World Trade Organisation commended the signatories, saying AfCFTA had the potential to create a market of one billion people.
The pact has been in development for four years, and was agreed to in March, paving the way for the latest summit in Niger, where details will be announced.
"The eyes of the world are turned to Africa," Egyptian President and African Union Chairman Abdel Fattah al-Sisi was quoted saying at the summit's opening ceremony.
The UN Conference on Trade and Development used the chocolate industry as an example of how the pact could change things. At present 75 percent of the world's cocoa beans are grown in Africa but the continent imports 80 percent of its chocolate.
"This means opportunities for local processing, jobs and millions of dollars in revenue are lost."
For a truly "Made in Africa" brand to exist, however, rules of origin need to be formulated and followed; and governments have to put in place policies that make it easier for small businesses to grow.
In May the International Monetary Fund said in a report that the free-trade zone could be an "economic game changer," the way it has been on other continents. However, the continent already has several trade zones, only one of which, EAS in East Africa, has made any gains, according to reports. These zones will continue to function as before.
The continent's member nations have not all rushed to sign the agreement. The most important member after South Africa, Nigeria, was one of the last holdouts to sign the agreement, which it did on Tuesday. Eritrea still has to sign.
Many hurdles remain, and some countries initially stand to gain much more than others. Nigeria, Egypt and South Africa account for over 50 percent of Africa's cumulative GDP, while its six sovereign island nations represent about 1 percent.
President Ramaphosa's office said in a statement before his trip to Niamey that South Africa's current primary export destinations on the continent were mainly within the Southern African Development Community, followed by East Africa.
"The AfCFTA presents South Africa with an opportunity for expansion to new markets in West and North Africa for the export of value-added goods as well as services," it added.
WATCH The Opening Ceremony, African Union Summit