South African expat – and Princess Diana's former trainer – Jenni Rivett is auctioning off the most famous sweater ever worn by her boss, in the hope of raising at least $5,000 for a family from Malawi "who really need help".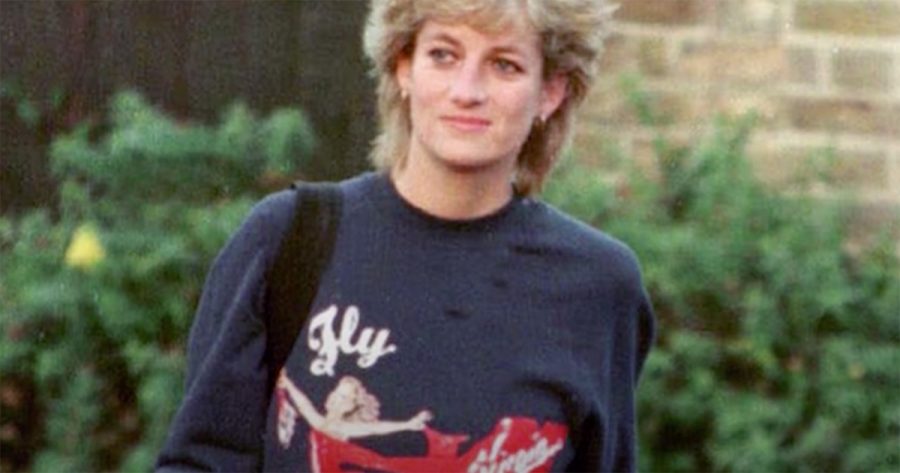 Jenni says she has "decided to part with this iconic sweatshirt after 20 years as it was sitting in my wardrobe gathering dust, and I felt it deserved a better home."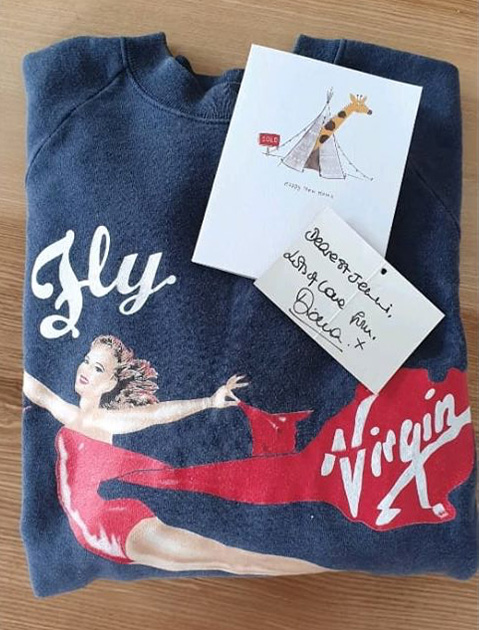 Princess Diana gave the blue polyster sweater to Jenni as a gift before her death in August 1997.
It is the most famous of Diana's workout sweaters, given to her by billionaire entrepreneur Richard Branson. It features his Virgin logo, along with the words: Fly Atlantic.
In announcing the auction, Jenni joked "#richardbranson hope you enjoy the free advertising!"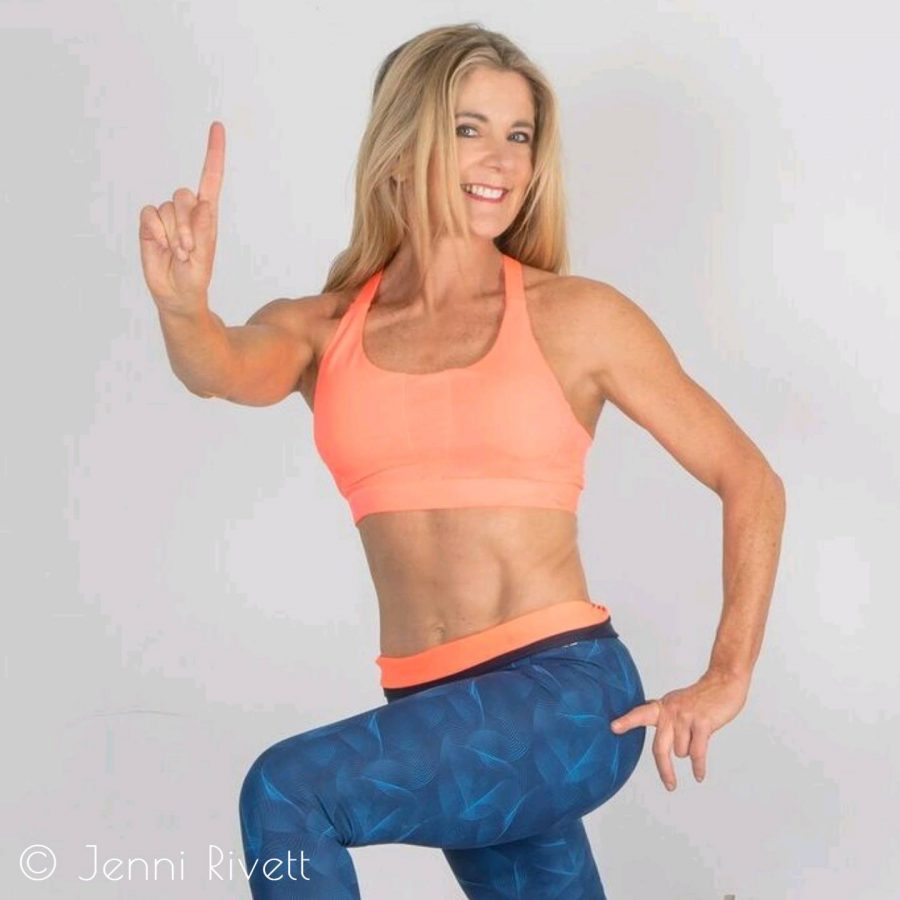 The princess vowed to wear the sweater to every workout session to put the press off taking photos of her. She found their obsession with her workouts crazy when there were "more important things to worry about".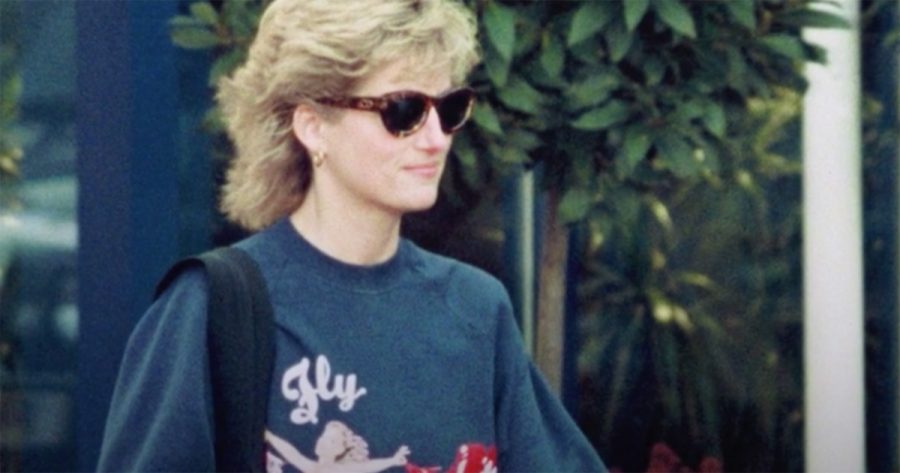 The sweatshirt, together with a handwritten note from Princess Diana, is expected to sell for over $5,000 at auction.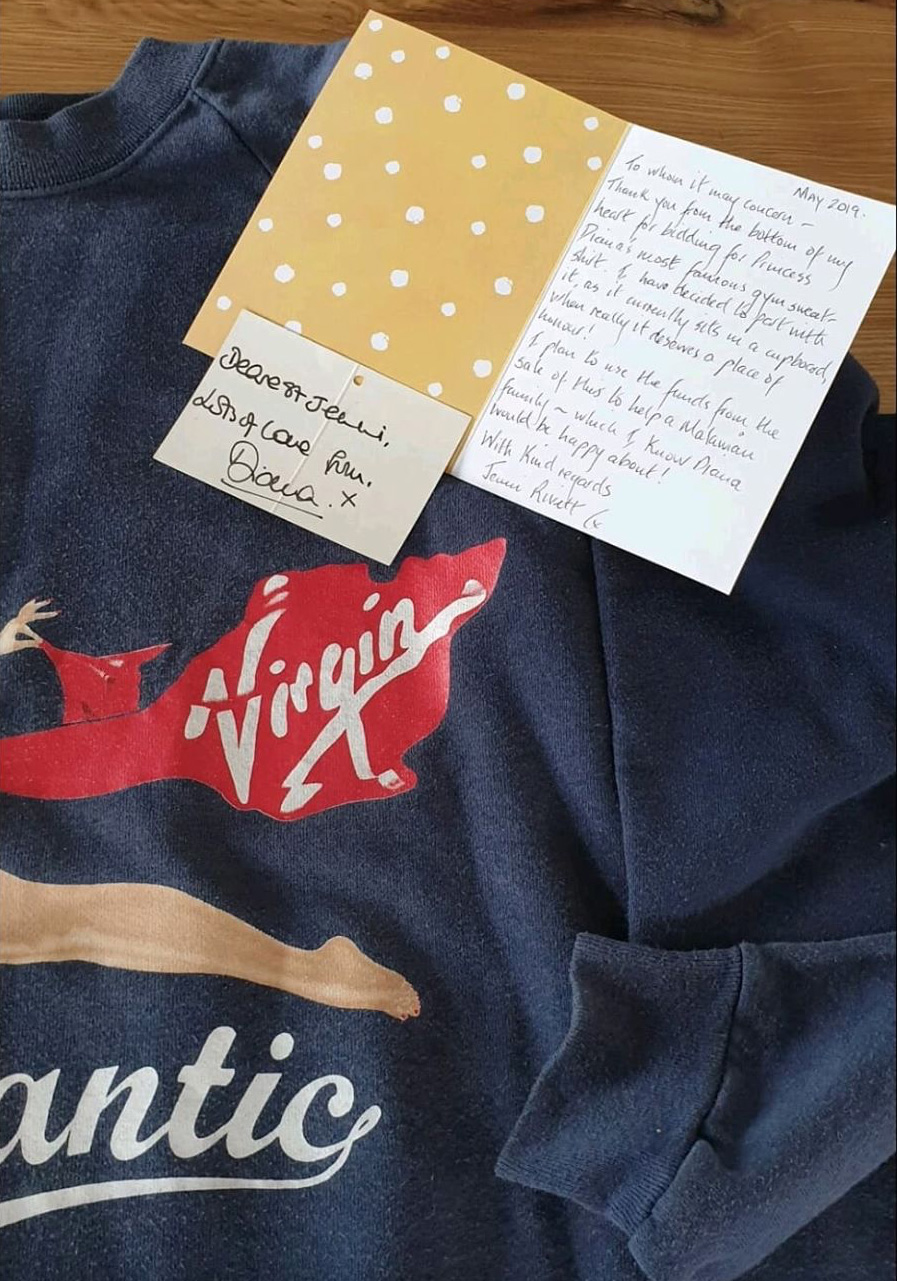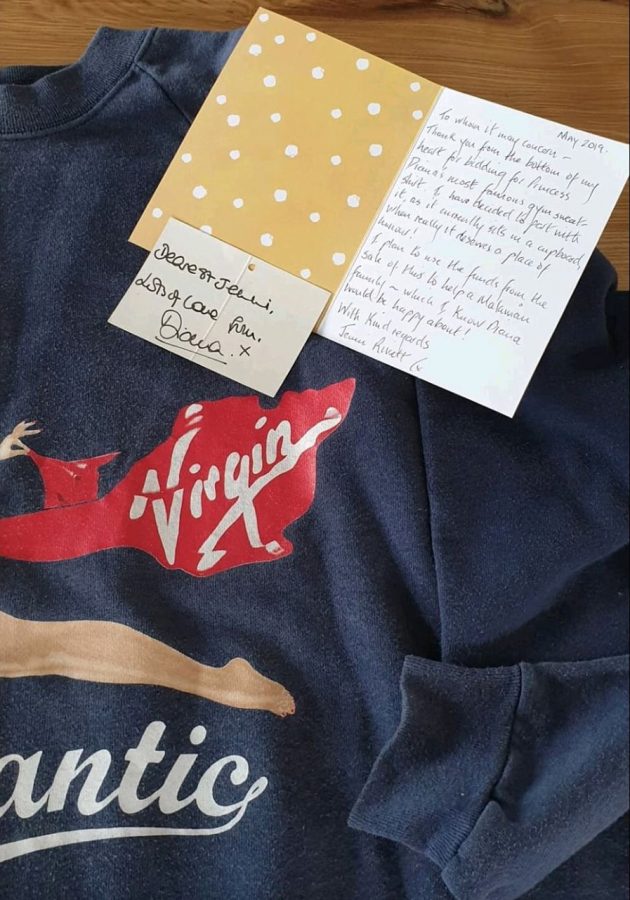 The proceeds will all go to a family from Africa who "really need help. Nothing more, nothing less. I know Princess Diana would support my decision," says Jenni.
UK-based Jenni, who still often visits South Africa, told SAPeople: "I have a special bond with this family from Malawi."
Jenni is now a world renowned fitness and nutrition consultant, but during the '90s she served as Princess Diana's personal trainer for seven years.
She described to SAPeople exclusively the moment it began – "Truly, a big moment in my life, especially being South African, was receiving a phone call from the butler to HRH The Princess of Wales asking if I could come and see her!  And it was to be a seven year relationship until her untimely death in 1997."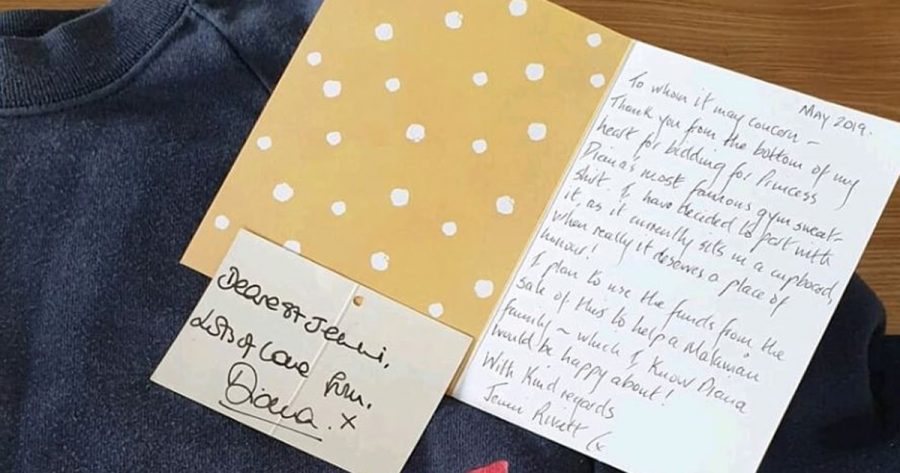 Jenni says Diana was extremely dedicated to her training and never missed or cancelled an appointment unless she absolutely had to.
Jenni remembers Princess Diana as "an absolute bundle of fun, greatest sense of humour and loved the rudest jokes!…
"I miss her dearly."
Jenni Rivett is an international fitness and nutrition consultant. Author, fitness journalist, and creator of four DVDs, Jenni was once voted Britain's top fitness trainer by the 'Best of British' publications.