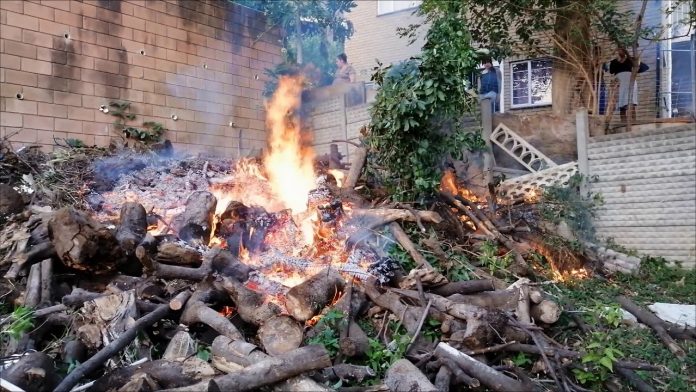 In South Africa we like to go BIG… and here's the proof. Watch this footage of a garden in Reservoir Hills, Durban, KwaZulu-Natal (KZN) where they were visited not by one extremely venomous Black Mamba snake… but by FIVE in a week!
Nick Evans – superman Snake Rescuer at KZN Amphibian and Reptile Conservation Centre – posted this video, saying: "Video footage of my adventures at just one home for five Black Mambas in Reservoir Hills :D." Black mambas are lethally venomous.
A seasoned snake rescuer, Evans said this was one of his "most memorable experiences yet"!
"Imagine having 5 Black Mambas visiting your property in one week?! I learnt just how strong a scent female snakes can leave in the mating season, and just how good a snake's sense of smell is. Nature never ceases to amaze!"
Watch below. It's frightening! The Best line? "I wish I had brought shoes!"
WATCH 5 Black Mambas in ONE Durban Garden, South Africa!