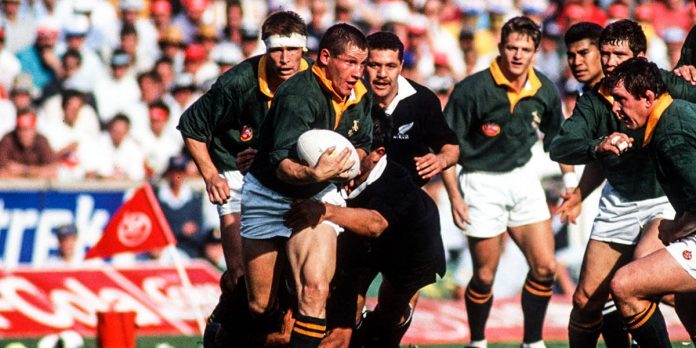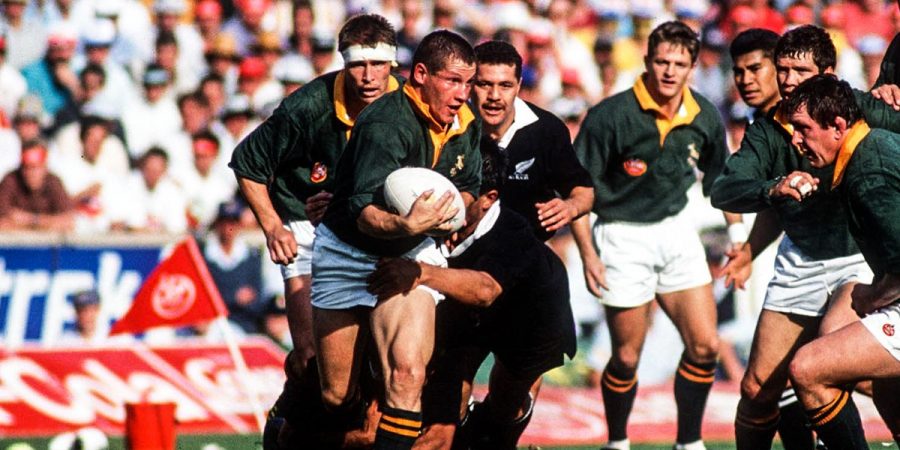 Former Springbok rugby player James Small has tragically died today – Wednesday 10 July 2019 – from a sudden heart attack. The South African sports legend was 50.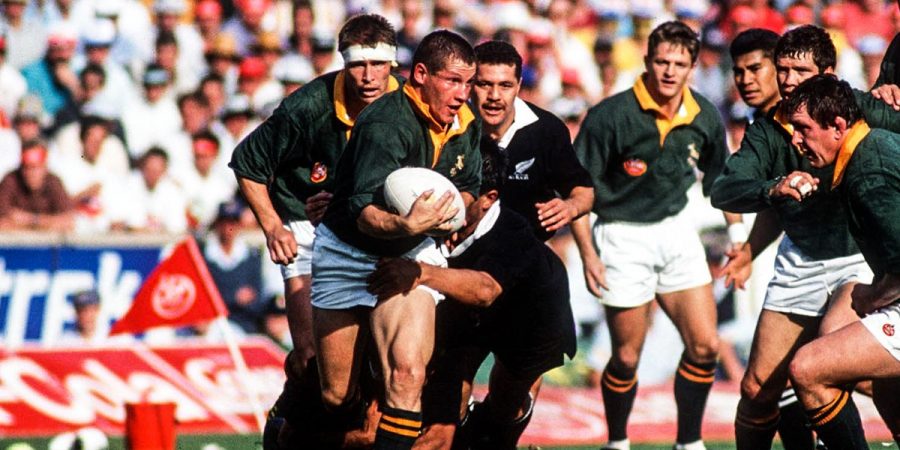 The Springboks broke the news on Twitter, saying: "We have some very sad news – former Springbok wing James Small has passed away. #RIPJamesSmall."
According to a media statement issued by SA Rugby, and titled "RIP James Small (1969-2019)", Small had been rushed to a Johannesburg hospital last night after suffering from a suspected heart attack.
[geot country="South Africa"][banners_ad id=280][/geot]
Mark Alexander, President of SA Rugby, passed on his condolences to Small's family and friends, saying: "James, as a member of the triumphant Rugby World Cup squad from 1995, will always have a special place in the hearts and minds of the South African public and we were devastated to hear of his passing.
"He always played with the type of passion and courage that encapsulate what Springbok rugby stands for, and he lived his life in the same way.
"At 50 years old, James Small died too young. Our thoughts and condolences are with his family and friends during this very sad time."
Small made his debut for the Springboks against New Zealand in Johannesburg in 1992. He played in 47 Tests until 1997.
During his career, Small scored 20 Test tries, with the last of those in his final match for the Springboks against Scotland. It was a record-breaking try that broke the previous record held by Danie Gerber.
According to the SABC, "Small also played for the old Transvaal who later became the Lions, the Natal Sharks, and Western Province. He was also the leading try scorer in the 1996 Super 12 season."
We have some very sad news – former Springbok wing James Small has passed away. #RIPJamesSmallhttps://t.co/SwN73M0cps pic.twitter.com/CpUBBtimAP

— Springboks (@Springboks) July 10, 2019
James Small, one of the heroes of SA's first Rugby World Cup triumph, has died of an apparent heart attack.
The famous Springbok will go down in lore for his fighting spirit and great attacking instinct. #RIPJamesSmall pic.twitter.com/Xf93YSMEkE

— SuperSport ⚽️? (@SuperSportTV) July 10, 2019
[geot country="South Africa"][banners_ad id=283][/geot]