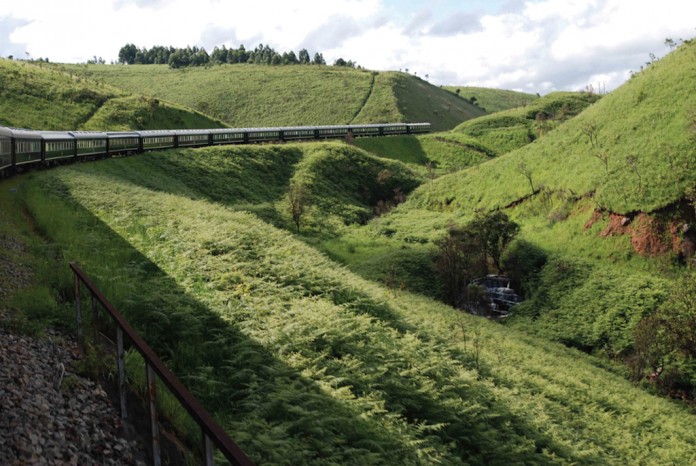 On July 16, one of the most luxurious trains in the world, the South African Rovos Rail, set off to make the first-ever passenger train trip from the Indian Ocean to the Atlantic. It is the second major journey across Africa that the private rail company has launched in its 30 years.

The train journey has started from Dar es Salaam in Tanzania and will end in Lobito, Angola, 15 days later. Along the way, guests paying upward of $12,820 per person sharing for the sumptuous travel, will visit the Selous Game Reserve, enjoy a two-night fly-in safari in South Luangwa National Park in Zamiba, and tour Lubumbashi in the Democratic Republic of Congo. The return trip will commence on 2 August.
For those who think the prices are steep, think again. The Orient Express costs about £3,100 for an overnight trip from London to Venice. The 15-day Golden Eagle Trans-Siberian costs just under $18,000 per person sharing. South Africa's Blue Train, which used to own the luxury class before Rovos came on the scene, starts at about $1,700 per person sharing for the overnight trip from Pretoria to Cape Town. Rovos also includes safaris and other side trips along the way.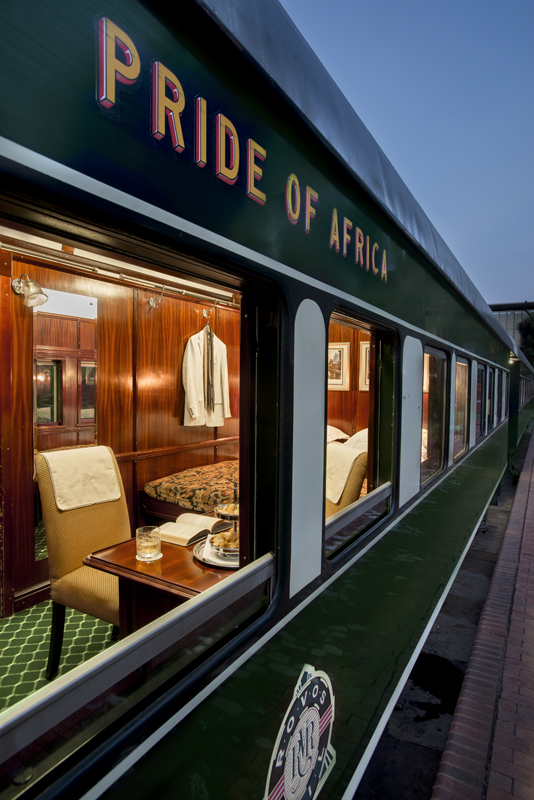 Rovos Rail is, at the same time, celebrating its thirtieth year in business. In 1989 Rohan Vos bought seven unused carriages from South African Railways, refurbished them, and then started running luxury trips between Pretoria and Victoria Falls and then to Cape Town.
The company now employs about 440 people, and Vos remains deeply involved in the day-to-day running of the company; and one can even see him helping carry bags if necessary at the company's renovated Hatfield station in Pretoria.
In 1995, Rovos started its most ambitious offering, a 15-day trip from Cape Town to Dar es Salaam. Now the company has eight different trips, and in 2016, the company bought Shongololo Express, another luxury train company that runs three 12- to 15-day long-distance trips through Southern Africa.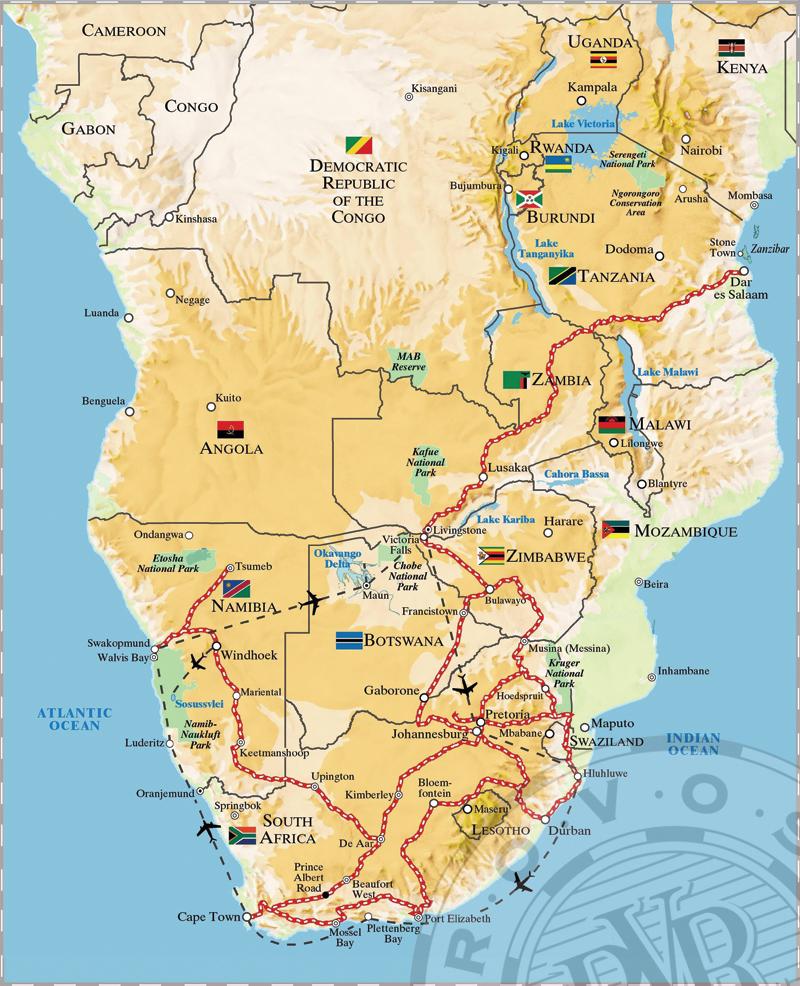 While African trains in general and South African ones in particular are in dire straits – according to a recent report, South African train passengers have declined from 2.8 million in 2009-10 to less than half a million in 2017-18 – Vos has kept building up the Rovos brand, refurbishing old carriages and engines. The company sells itself as the most luxurious train in the world, and many would agree. A recent Forbes article was titled "Nine Reasons Why Riding South Africa's Rovos Rail is the Experience of a Lifetime."
Brenda Vos-Fitchet, Communications Manager, said in a recent blog post that running the luxury train has had its challenges. "Not because we can't live up to the hype but because the national railway networks on which we are reliant are letting us down. Not on every trip mind you, but on enough that has seen our reputation take a few knocks."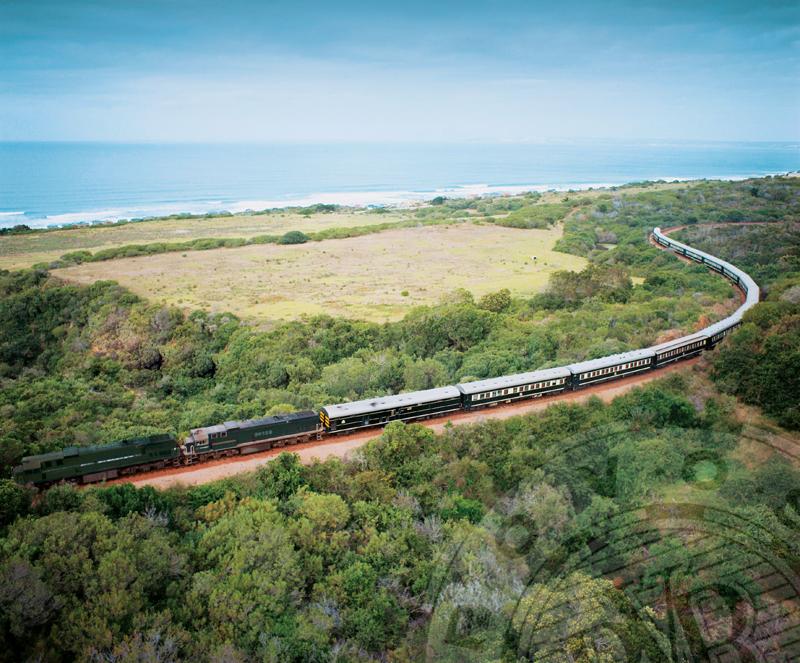 On its various trips, Rovos travels into Mozambique, Zimbabwe, Zambia, Tanzania, Namibia, and now the DRC and Angola.
"We're operating a first-world product on third-world infrastructure, a system which in South Africa took a hit under our previous governmental administration. Jacob Zuma's  presidency left this country even poorer and the consequences of his reckless actions can be felt in most industries."
Updated: 16 July 2019