Here's the line-up of hot South African topics that the Carte Blanche team are tackling this Sunday 14 July.
You can watch the current affairs show here if you're in SA or stream it from Tues 16 July on Showmax International if you're overseas (available in many countries abroad).
Thirteen people dead in just a matter of days – that's the startling number behind Cape Town's escalating gang wars.  From the Cape Flats to Phillipi to Hanover Park – running gun battles on the streets between competing gangs have become the norm, despite the formation of the elite anti-gang unit.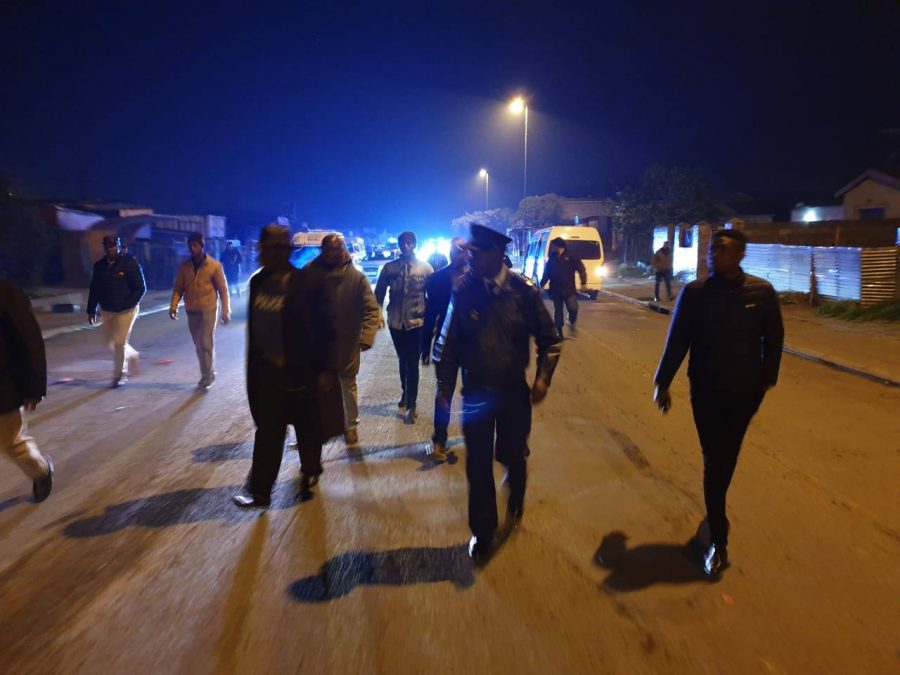 The team was established to help police take control of some of the City's neighbourhoods – but months later, the bodies of innocent victims are still piling up.
Albert Fritz (Western Cape: Community Safety) says the simple act of walking to the shops is a risk many Cape Flats residents must take each day, amid ongoing gang violence. Fritz says it's "absolutely frightening" and that when he was in Hanover Park, "a woman came from the church and she was shot in the leg".
Fritz told Reuters: "In the Western Cape, 1,875 people were murdered in the past six months alone. This means that many of our most vulnerable residents in the province are living in a war zone."
Reacting to the escalating violence, the  South African National Defence Force (SANDF) was deployed to the area on Friday morning, with President Cyril Ramaphosa's approval, to work together with the SA Police Service (SAPS).
The defence ministry said in a statement that during Operation PROSPER the SANDF will deploy several hundred soldiers to unidentified crime hotspots between July and October until the areas are "normalised".
Known mainly for its stunning tourist attractions, including Robben Island and Table Mountain, Cape Town also has some of the country's highest murder rates.
SAPS has offered a reward of R70,000 per suspect to anyone who knows the whereabouts of the six suspects in last weekend's murders which included six women (aged 18 to 26) being murdered when gunmen entered a home and opened fire.
Carte Blanche investigates the Cape Flats Violence on Sunday night at 7pm, and speaks to the families of victims. (Presenter: Macfarlane Moleli)
Watch the show overseas | Watch in SA on DStv Now
As the bodies keep piling up on the streets of #CapeTown, has law enforcement finally lost the fight against gang violence? @macmoleli reports this Sunday at 7pm on @MNet channel 101. #CarteBlanche #Philippi pic.twitter.com/nVMaa9nj92

— Carte Blanche (@carteblanchetv) July 11, 2019
Also on Carte Blanche this week:
In the Eastern Cape, there is just one fully functional catheterization lab to service the entire province. But the machine has been broken since October last year and paediatric patients diagnosed with congenital heart disease are being forced to wait for months for treatment. But despite the government's promises to Carte Blanche in March this year to have the lab up and running, nothing has changed. Now with no surgical staff for paediatric heart surgery as well – heart patients in the province face a severe crisis. (Presenter: Macfarlane Moleli)
Watch the show overseas | Watch in SA on DStv Now
Dams across the country are fast running out of freshwater fish – the culprit – indiscriminate fishing with gill nets. It's illegal in South Africa to fish using these nets but that hasn't stopped poachers from throwing hundreds of metres of these nets across large water bodies, catching everything in their wake.  The environmental legislation against this practice is clear, but when it comes to enforcing the law, authorities fall short. Carte Blanche heads out on the water to investigate this trend. (Presenter: Claire Mawisa)
Watch the show overseas | Watch in SA on DStv Now
We investigate why South Africa's dams and rivers are fast running out of freshwater fish as illegal #GillNet #fishing is on the rise. That's #CarteBlanche this Sunday at 7pm on @MNet channel 101. @clairemawisa pic.twitter.com/nclEEUNtoE

— Carte Blanche (@carteblanchetv) July 10, 2019
Imagine a security guard who doesn't know how to aim and fire a loaded weapon and firing his gun into the ground instead.  In South Africa, it's illegal to operate a firearm without proper training and the relevant proficiency certificate to prove it.  Carte Blanche investigates some firearm training facilities in Mpumalanga selling fraudulent qualifications to people who've never been trained to use a weapon. (Presenter: Macfarlane Moleli)
Watch the show overseas | Watch in SA on DStv Now
If you're in SA – you can watch Carte Blanche on DStv Now. If you're overseas – you can watch #CarteBlanche and thousands of other popular local South African shows & movies by subscribing to Showmax International now. You can try it FREE for 14 days. 
***
Please note: Carte Blanche is only available to international Showmax subscribers in Andorra, Australia, Austria, Belgium, Denmark, Finland, France, Germany, Greece, Iceland, Indonesia, Ireland, Italy, Liechtenstein, Luxembourg, Malta, Monaco, Netherlands, New Zealand, Norway, Portugal, San Marino, Spain, Sweden, Switzerland, United Kingdom. Not all titles are available in all territories. Showmax brings you the best South African series and movies, from the classics to the latest releases, from complete box sets to kids' favourites.