JOHANNESBURG – There's good news for unemployment in South Africa, as the SA unit of Ford Motor Co has announced on Wednesday that it will hire an additional 1,200 people to staff an extra shift at one of its vehicle assembly plants.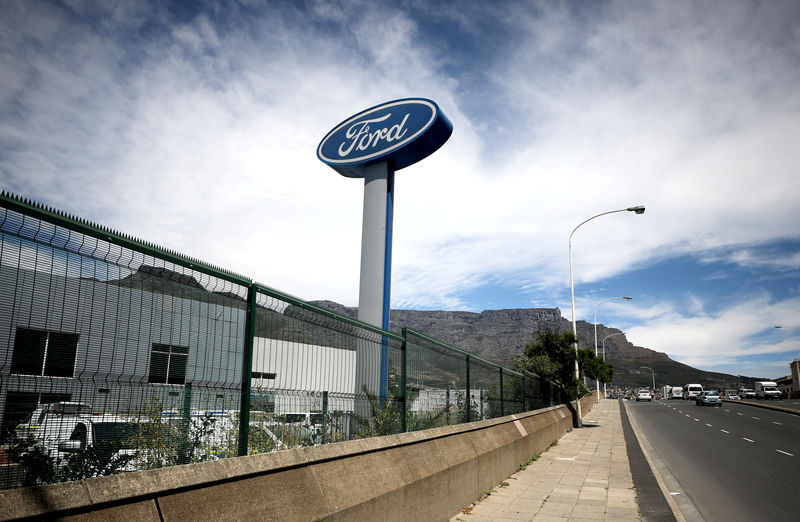 According to a statement from Ford, this will increase production to 720 units per day, with annual production increased to 168,000 units.
This will be welcome news for President Cyril Ramaphosa who is on a mission to tackle South Africa's youth unemployment. The "national crisis" was described recently on Carte Blanche as a "ticking time bomb", with millions of young South Africans sitting at home unable to find a job.
Ockert Berry, vice president of operations for Ford Middle East and Africa, said the introduction of this shift was the result of a R3 billion ($214.72 million) investment in the company's South African plants, announced in 2017.
It's an increase of over 25%. The US-owned company currently employs about 4,300 people in SA – at their Silverton plant (which will add the extra shift) and in Port Elizabeth.
"The third shift will allow us to ramp up our production from the current 506 vehicles assembled per day to a peak of 720 units to satisfy the strong demand from customers in South Africa, as well as for our crucial exports to 148 markets around the world," said Berry.
The additional shift will start in August and will be focused on the New Ranger, Ranger Raptor and Everest models.
The locally-built Ranger is ranked as the top-selling pick-up in Europe and leads light commercial vehicle exports.
Brexit has seen other car manufacturers also increase production in South Africa – including Japan's Nissan which increased its production in SA by 30,000 units earlier this year; and BMW which announced earlier this month that it will move some production from the UK as a result of Brexit, and that British plants no longer build South African components, according to Reuters.
At a meeting with South African comedian Trevor Noah in March this year, President Cyril Ramaphosa enlisted the internationally famous expat to attend SA's investment conference in October, to encourage even more investment in SA. Ramaphosa revealed his objective is to raise R1.4 trillion ($100-billion).
In other South African Ford news, Lisa Ashton from The Winnie Mabaso Foundation (which supports vulnerable and underprivileged people living in South Africa, and has an orphanage for girls in Joburg), confirmed today that Ford has "finally agreed to sponsor us! I am over the moon."
(Reporting by Emma Rumney/Reuters and Jenni Baxter/SAPeople; Editing by Jan Harvey and Elaine Hardcastle/Reuters and Jenni Baxter/SAPeople)