No matter how fabulous a South African expat's life is abroad, there's still nothing quite like a holiday back home… whether it's once a year or once a decade. To fly home with SAA and catch up with family and friends over a lekker braai, watch the sun set in an African sky, and marvel at the breathtaking beauty of a safari in the bush.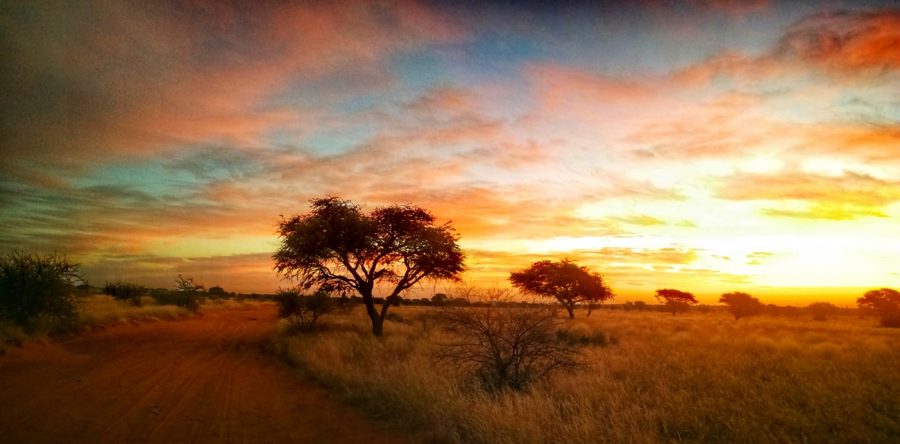 SAPeople, which has a global social media following of a quarter of a million South Africans, asked its readers living abroad to tell us the first thing they do on a holiday back home to SA.
Here's what made the Top List of People, Places and Things expats love to see and do on a trip to South Africa:
1. Visit Family and Friends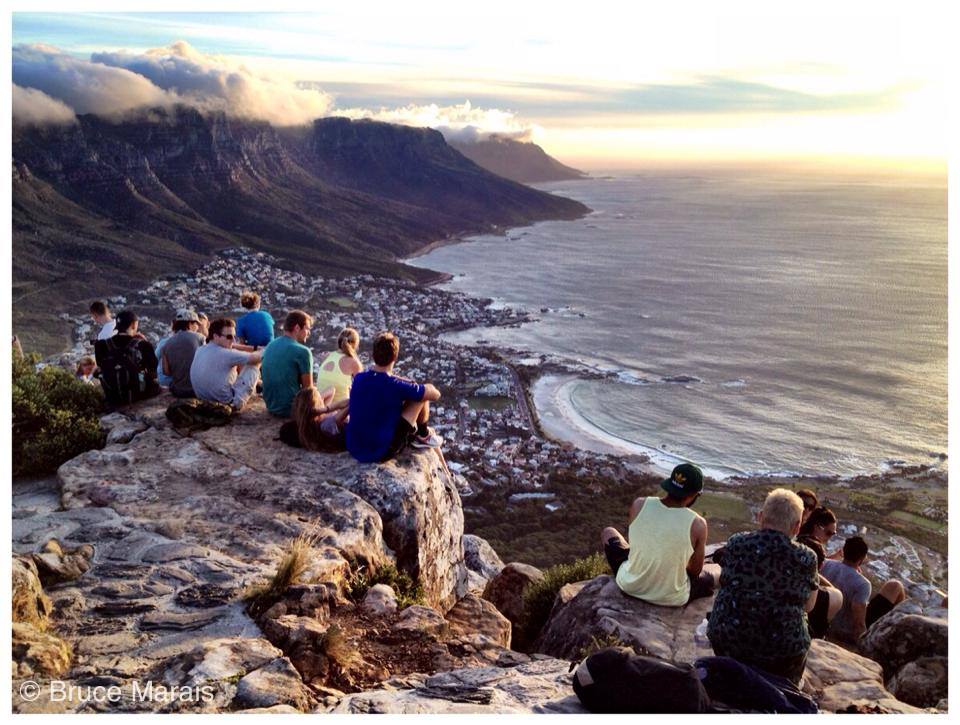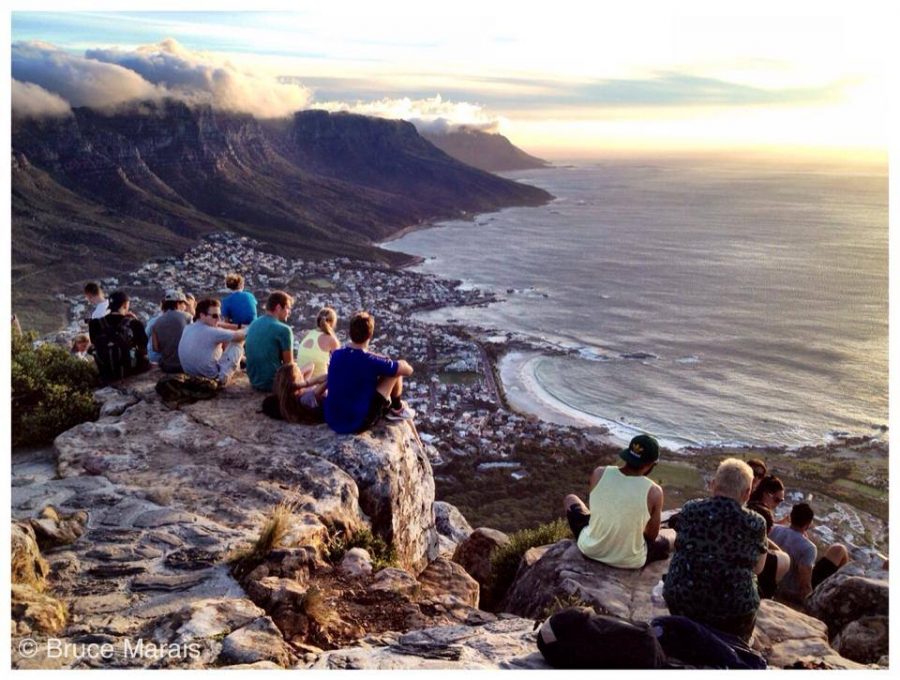 Without a doubt, this was the top of almost all expats' list of reasons to travel home. They want to just sommer hang with their people. Hug their moms, dads, sisters, brothers, pets and nephews ("and hold them till they fight me off"). Skinner with old school friends who just "get you". Catch up with their chinas.
For some it's not just South Africans they know, but strangers too. After living abroad, many say they're now "very appreciative of SA people – truly the friendliest people on the planet" (Haley S, Ireland). "The friendly people always bring a little tear to my eye 😔," says Anika V, Australia.
2. Feast on SA Food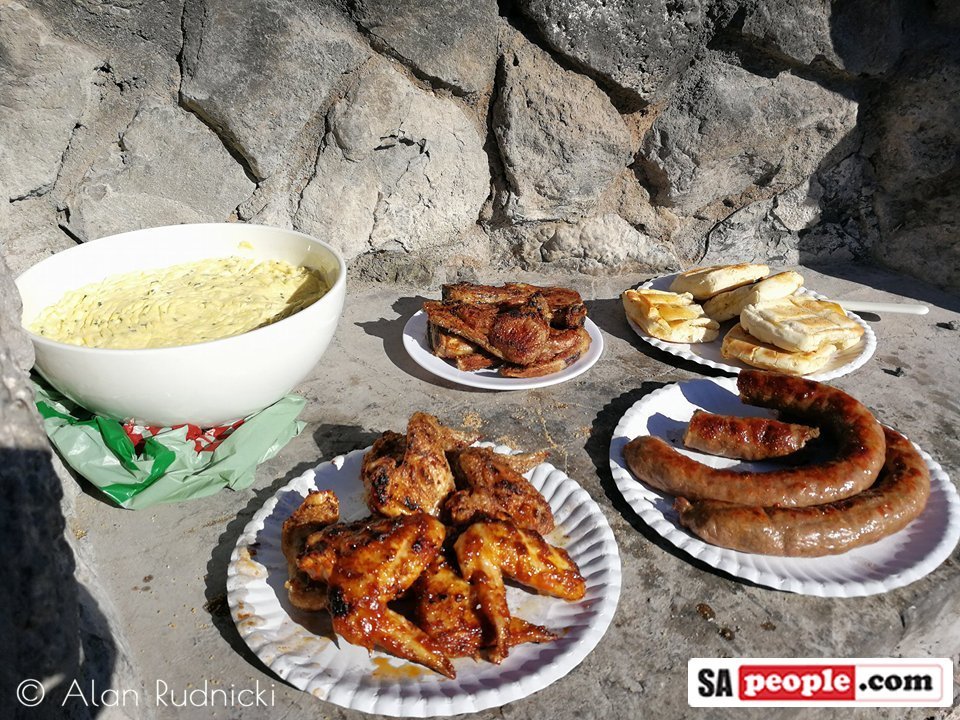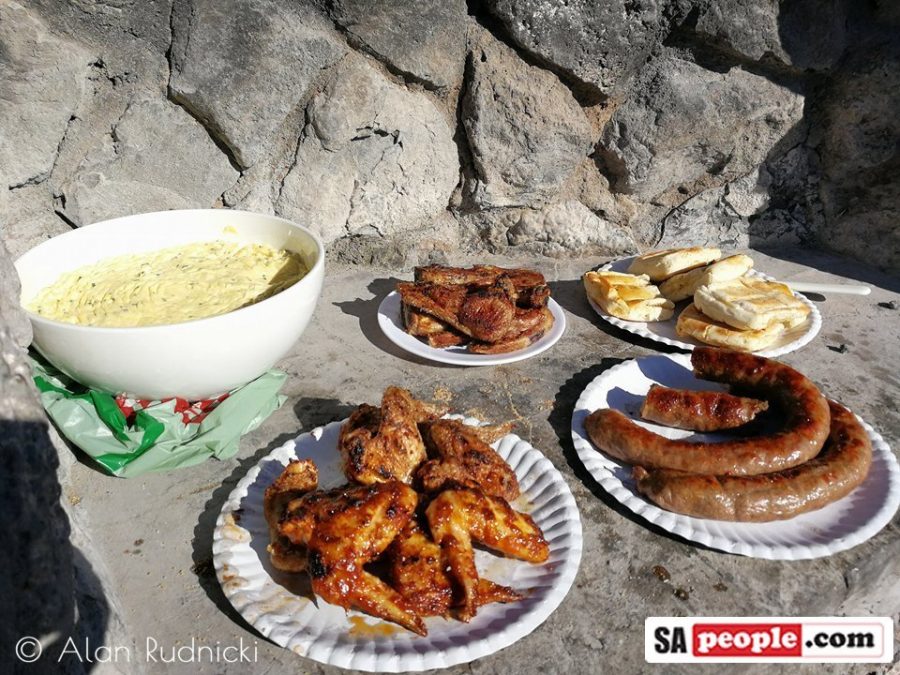 "Braai. Braai. Braai. We braai until we've had enough… and then we braai again," says Corrin who now lives in Australia. "Last time I visited, I picked up 4kg in 2 weeks!"
Some are lucky enough to source all their favourite SA goodies abroad, but most insist it just tastes better when you're back home… even wine-gums!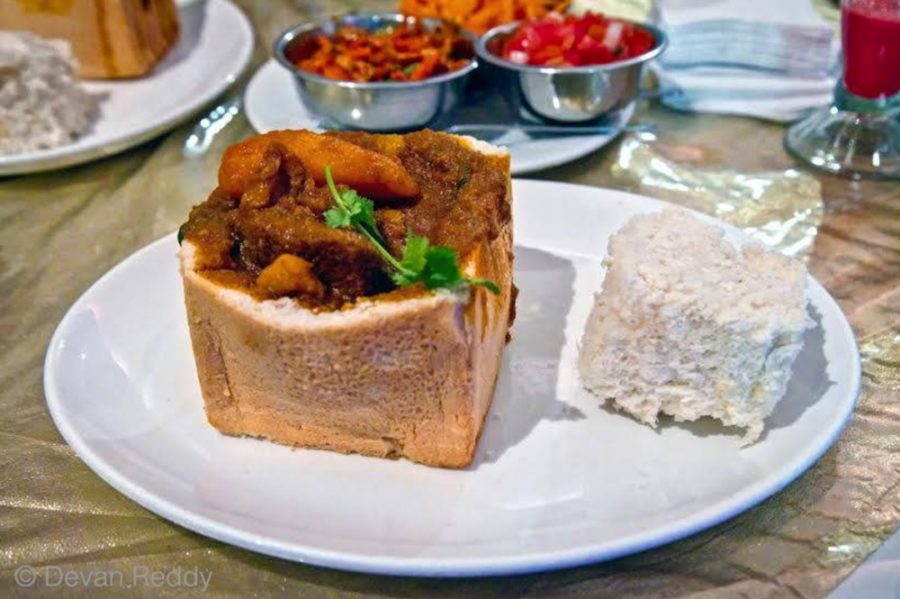 The Top Must Eat items for most expats are:
The B List: Braai "with all the trimmings", Biltong, Boerewors, Bunny Chow
Anything from Nandos (especially peri peri chicken livers and pap), Steers, "all the awesome cafes in Durban", Ocean Basket, Milky Lane and Woolies ("We like to hit Woolies with a vengeance")
Pizza with avocado, peppadew and biltong
Steak with pepper sauce
Koeksisters, dried fruit, melktert, Malva pudding, vetkoek
Naartjies, gemsquash, litchies, avocados and SA wine (with Pinotage getting quite a few mentions)
Mrs Balls Chutney, Niknaks, Cheese Curls
Passionfruit and lemonade, appletizer, grapetizer, Cream soda, Stoney Gingerbeer ("first thing I buy… at the airport!")
Maynards wine gums ("I can buy them in Aussie but they don't taste the same")
Meat pies ("We'll even eat them from a garage 😂")
Curries "galore" ("Nobody makes curry like in SA. We binge-eat it…"), Woolies curried fish, and Britannia in Durban for mutton bunny chow
Pap & Wors, grilled prawns and calamari, snoek and slap chips, seafood in general
Peppermint crisp, chomps, fizzers, toffees, Romany creams, lemon creams, zoo cookies
Karoo lamb chops, Soft ice-cream with a flake inside
3. Fly SAA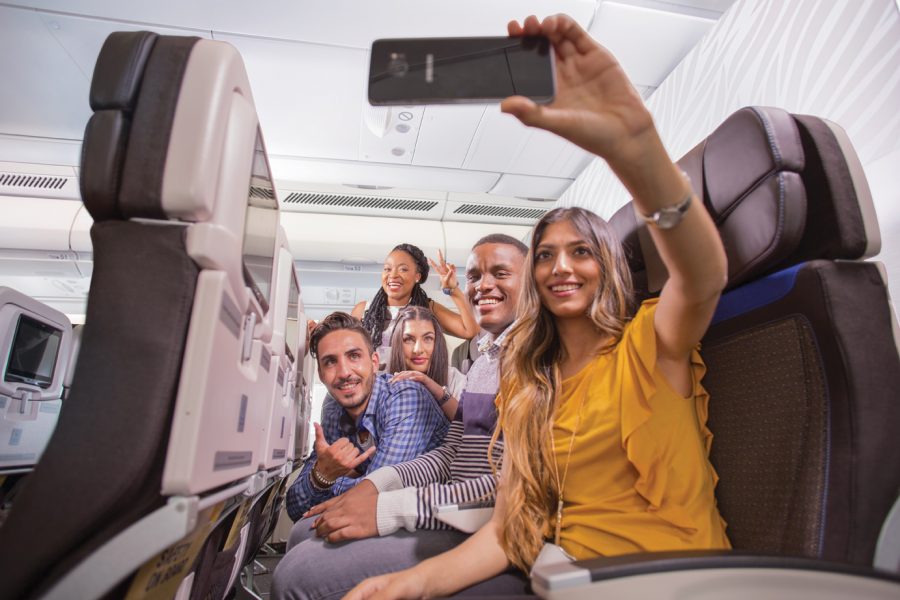 For a South African expat who can't wait to get home, the holiday begins even sooner when they board a South African Airways flight. "You just instantly feel at home. It's the accents. The smiles. The SA wine with your meal!" says Martin, London.
Martin recently flew Economy Class to Joburg from Heathrow with the airline's new A330-300, which has great legroom and, for him, very handy individual USB charging ports! Jackie from Ireland said she was "pleasantly surprised by the super large loo in the middle of the plane. I'd never seen one that size! It made it so much easier travelling with my two kids, back to meet their grandparents for the first time."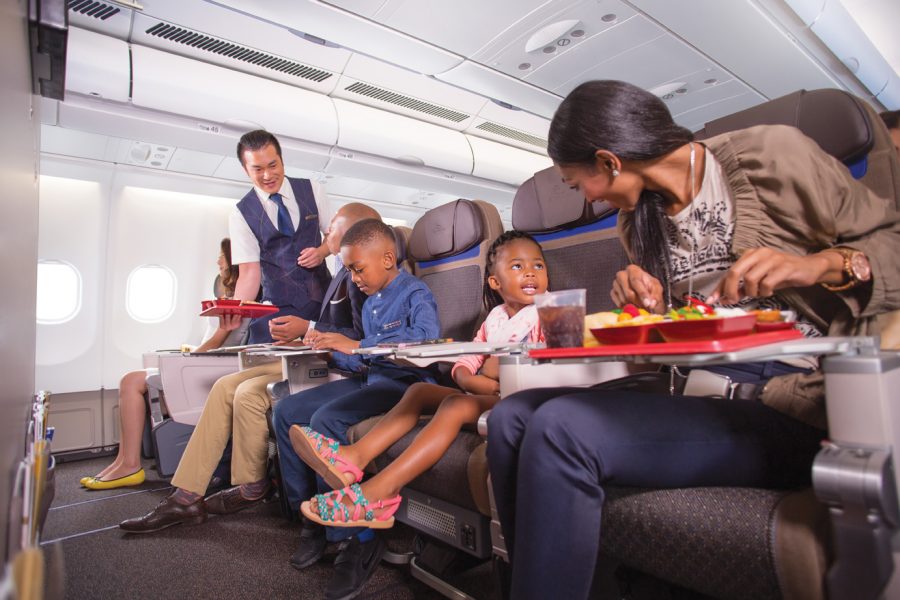 The food is delicious too (we tried it!), and of course there's the SA wine to ease you back into South African culture.
Each seat has a touch-screen with fab inflight entertainment, plus access to PC power points.
Of course if you're flying Business class, each seat has its own power portal so you can transform your flight into an office on-the-move! And if you want to relax, the fabulous flatbed seats (almost 2 metres long when extended) are irresistible.

4. Things Expats Can't Wait To Do Once They've Landed on SA Soil (after hugging friends & family, and eating SA food!)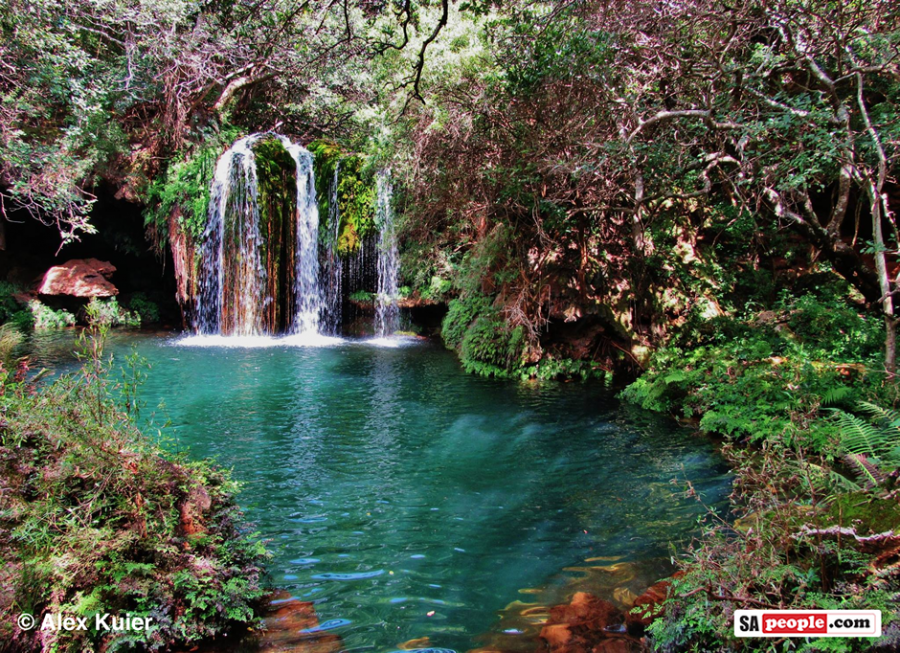 Photograph the scenery ("Things I never noticed before suddenly seem brighter and more precious.")
Walk barefoot (unless they live in Australia)
Go hiking in the mountains
Visit SA's amazing flea markets
Stare at the sky – "both the blue during sun-filled days, and the starry, starry nights" (Jackie, UK)
Immerse in the unique culture and humour ("No-one in the world has SA humour.")
"Spend the almighty $$ at malls and shops" and stock up groceries to "stuff our suitcases with the food we can't get overseas"
Chill-ax ("I miss the relaxed African way of life." – Christa.)
5. Places South African Expats Most Want to Visit in SA
Kruger National Park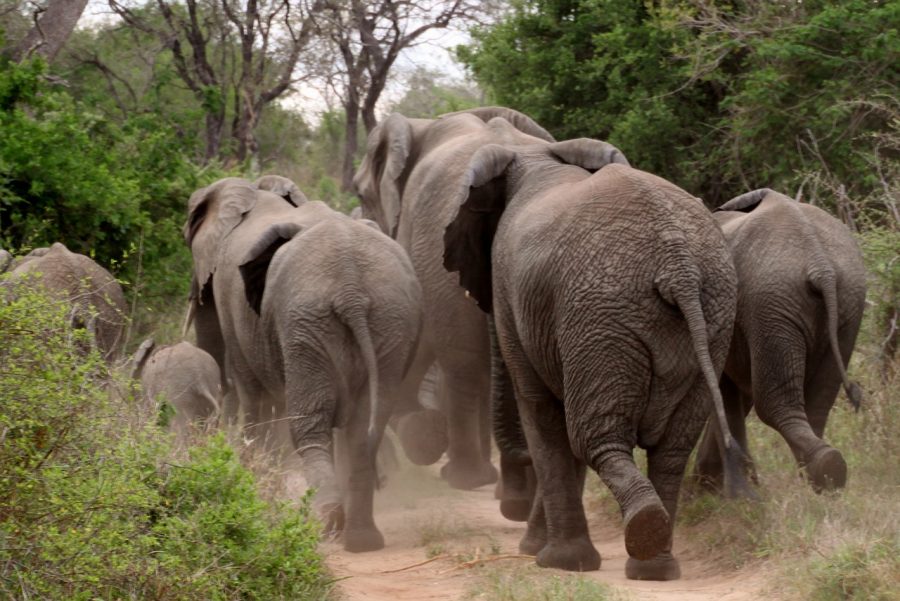 A yearning for the African bush – the wild animals, sunrises, sunsets and silence – stirs strongest in the hearts of most expats. Almost all the respondents said going on safari is top of their must-do list when they visit SA. While several said they now enjoy visiting private luxury game lodges (made more affordable with their foreign currency), most said they still liked to visit the Kruger National Park. Perhaps for nostalgia. ("Always Kruger" – Daleen, Canada.)
"On my trips home it's family first, and then wildlife in the bush. I take in the sights, smells and sounds… to take me back to when I lived there. I appreciate the beautiful scenery more and more each time I visit SA." – Jakki, New Zealand. It's the same for Milt Hers from Australia: "The bush. Oh the smell the sounds."
Table Mountain (and Cape Town)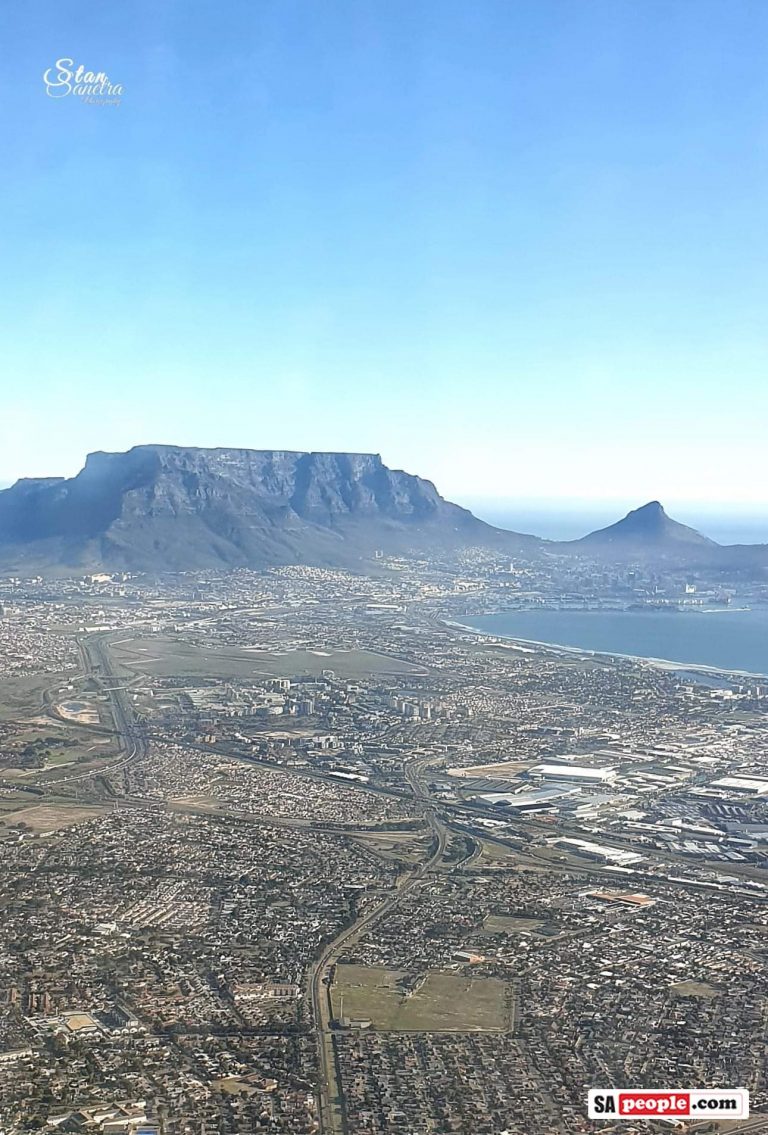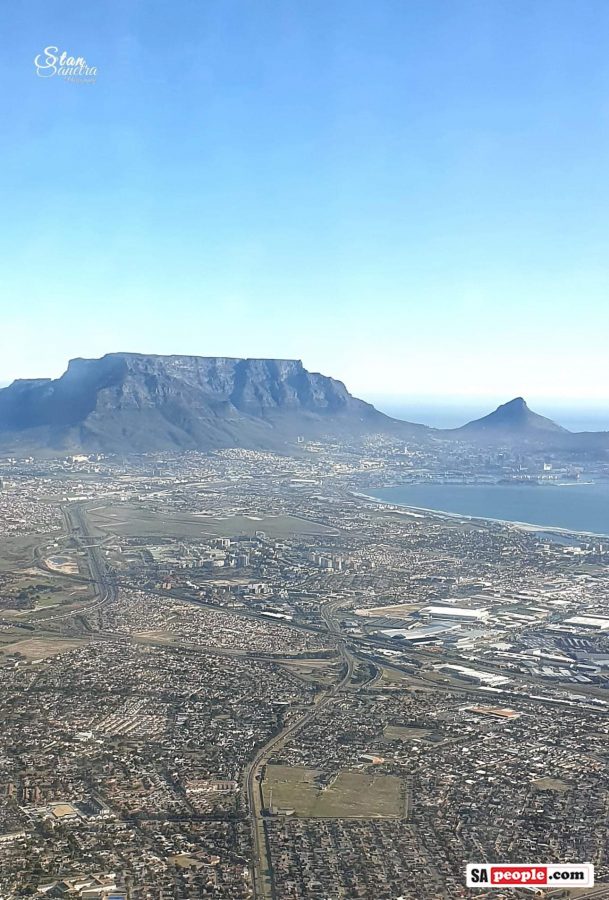 For many SA expats Table Mountain is a close number two on their must-visit list. Even if they never lived in Cape Town. It seems the iconic mountain has become an emblem for South African expats that represents 'home', and many expats from other provinces make the 'pilgrimage' to Cape Town to gaze in wonder at the marvellous mountain that rises above the Mother City (and to enjoy the fabulous food, culture, mountain hikes and sandy beaches that have become famous around the world!).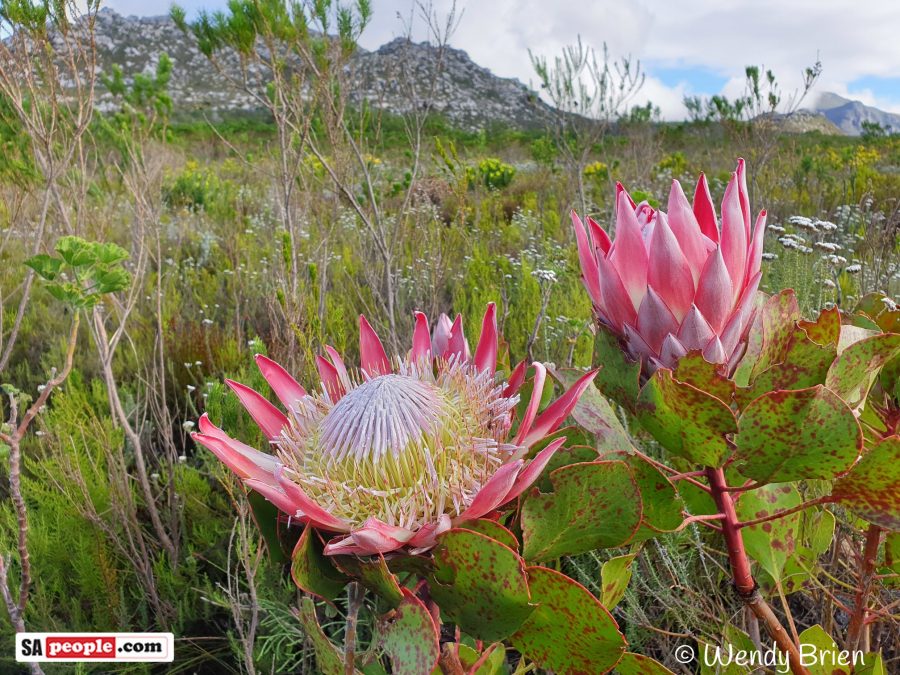 For those who grew up seeing it every day of their life, many report it being a "very emotional" experience the first time they set eyes on their beloved mountain.
The Beaches and Ocean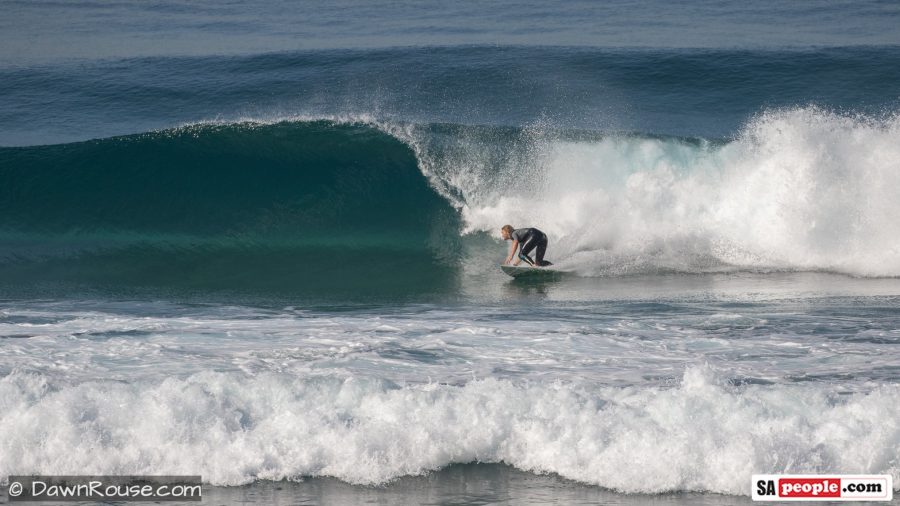 "We visit the ocean, Western Cape normally, as it is so different  to the ocean in Florida," says Diana, while Janice (Ireland) says: "We head to Durban, the south coast, and I just sit and stare at the ocean." Tony (London) dives right in: "I paddle out with a couple of my mates, and it's just too good to be out there on the ocean again."
The Drakensberg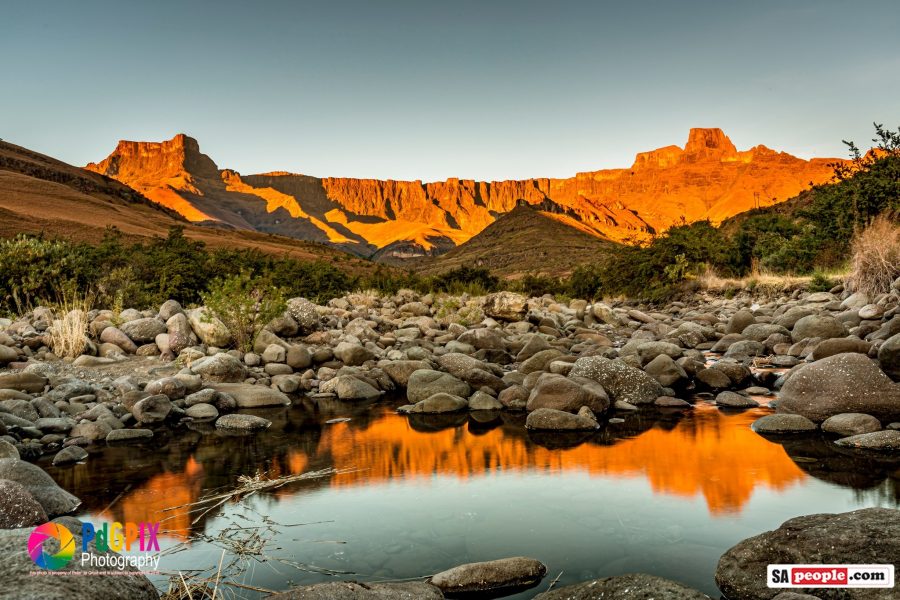 "Definitely the Drakensberg." The majestic, dramatic Drakensberg Mountains in KwaZulu-Natal (KZN) feature high in the Top 5 must-visit holiday spots mentioned by many respondents, even those who never grew up in KZN. It seems from a distance, unique African places that someone still living in say Cape Town may never contemplate visiting, become more appealing. "I appreciate South Africa, especially KZN, a lot more now that I live in Melbourne. The Drakensberg is on my next to-do list with my husband," – Leanne, Australia. "I don't think any place captures the soul of South Africa better than the Berg," – Karen, Bath.
Any Road Trip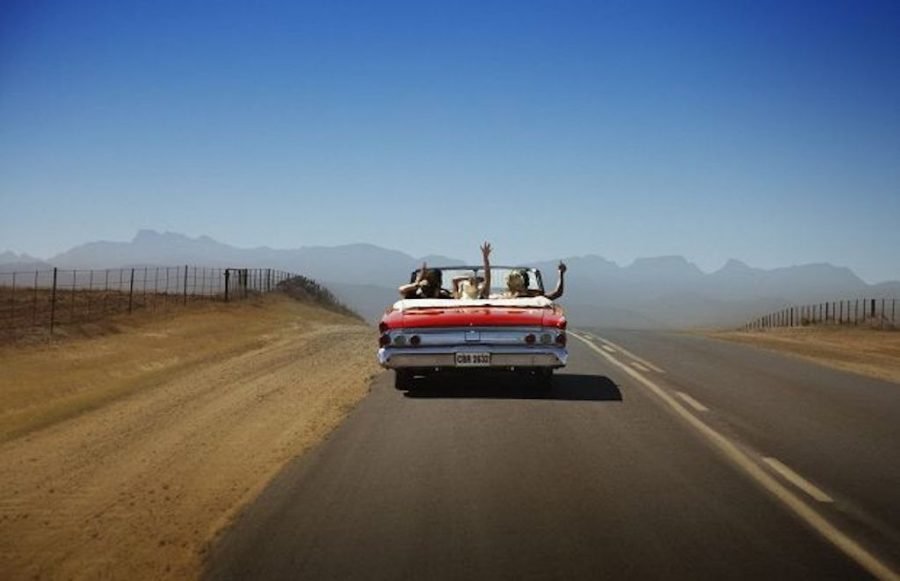 "I'll go on any road trip," says Lorette Gouws. "SA is an amazing country! Love my country. Definitely appreciate things more now I live away. Nothing is quite like it anywhere else."
Many South African expats echoed the sentiment that they'll head out on a road trip anywhere in SA with their pad kos packed, SA music on full volume. Dream destinations include zip-lining through the trees at Tsitsikamma, watching traditional Zulu dance in KZN, diving into the Indian Ocean to check out the sharks, hanging out at fascinating markets, on beautiful beaches and in hot surf spots.
Site-Seeing with Family and Friends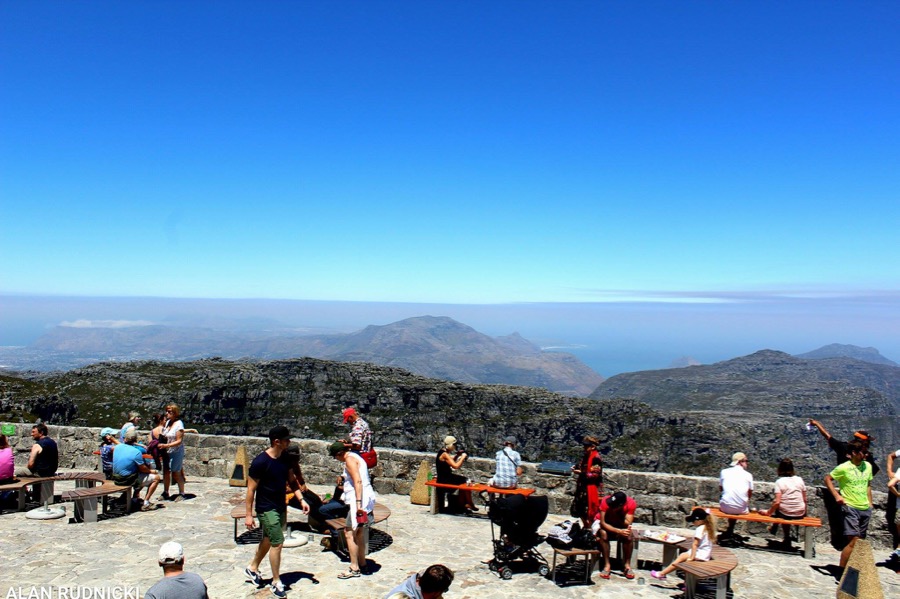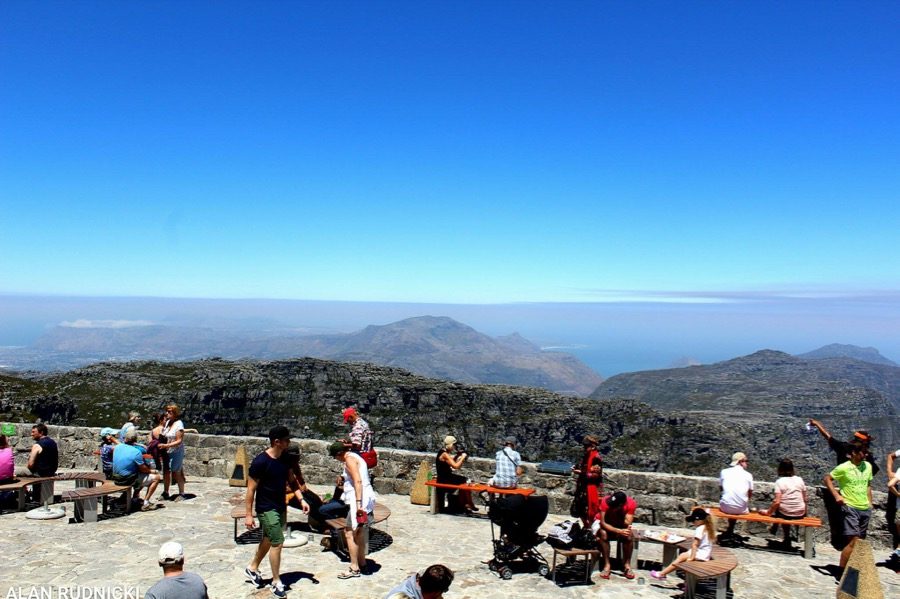 Most expats vehemently say they aren't interested in site-seeing or visiting traditional tourist spots… unless they've been accompanied on the trip by foreign friends or family. Then it's a totally different story – and they'll happily and very proudly play tour guide.  "Last February when I visited, I went to Seal Island, up Table Mountain and to Robben Island with a family member. I also visited vineyards in Stellenbosch. Loved seeing all the places again. I will visit again next year," says Anna-Marie Krause, Canada.
"I love taking my UK friends to Durban. They love the ocean – it's so warm, and at sunrise it's such an emotional high to sometimes spot dolphins swimming by," says Karen, Bath.
6. Quotes from SA expats on their trip home to South Africa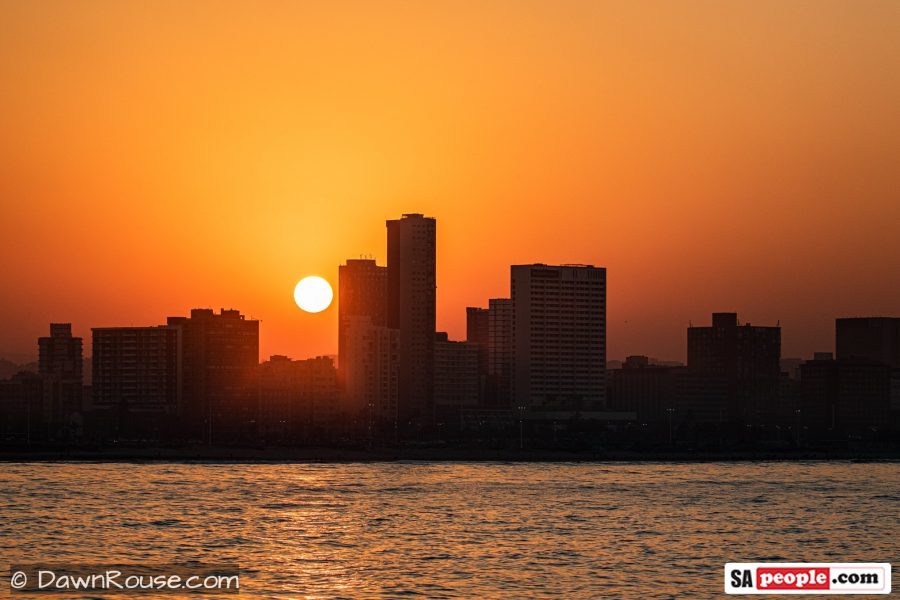 Hazel S: "Love going back 'home'… most importantly to see family and be with my bestie girlfriends….🇿🇦. I'm now a US citizen and so happy to live here, but I still 'Verlang baie'."
Janneme F:  "Canada is absolutely beautiful but I am sentimental about South African scenery, nature, its sounds and smells.  I will always still be a full-blooded South African, I am just at home in two places now."
Daleen L: "I fall in love with spectacular SA more and more on each trip!"
Elmarie V : "Love the wide open spaces and sunsets. I feel more alive when I am there, at home, on my sister's stoep."
June H: "I love returning to South Africa, seeing relatives and friends, experiencing the beauty of Durban with the flowering trees and sweep of the bay, revisiting the wine farms in the Western Cape and to top it all enjoying a stay at a Game Park, preferably one in KwaZulu-Natal."
Janine H: "

I definitely miss family and friends, the wildlife and scenery more since leaving."

Marita K: "I love my country of birth – it's my roots, made me who I am and yes, I do appreciate it more now."
P.S. If you're in the UK, South African Airways has some great deals on. Return flights start from £721. You can book your SAA flight home now… the sea, sun and safari are waiting!