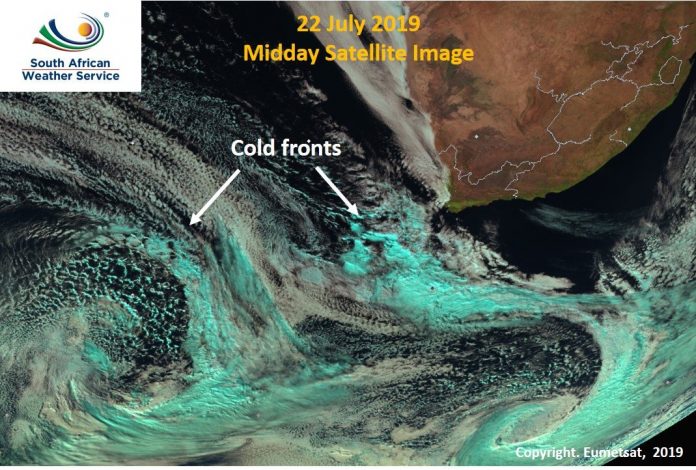 The South African Weather Service (SAWS) has confirmed that an "intense cold front" is still on track to make landfall in South Africa on Tuesday (23 July 2019), bringing with it possible floods, snow and monster waves.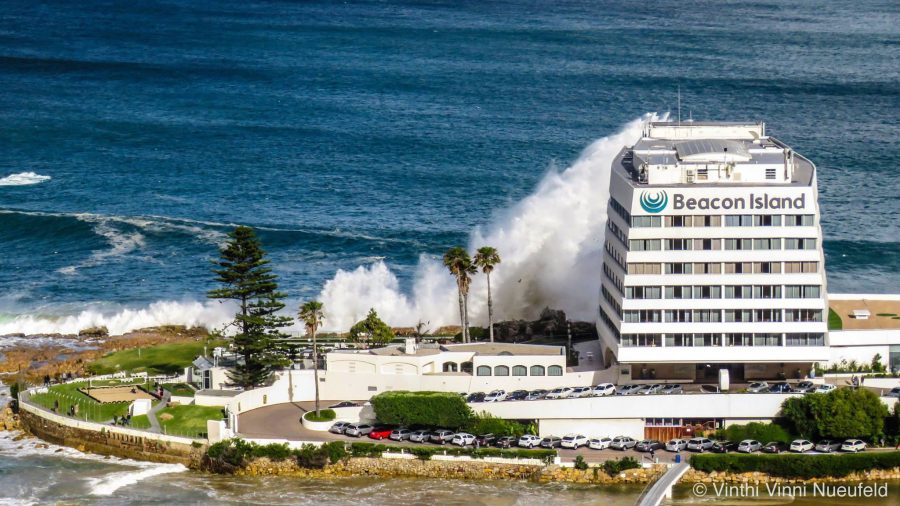 Severe weather alerts have been issued for the Western Cape and western parts of the Northern Cape. Advisories include disruptive snowfall, strong to gale force winds, heavy rain leading to flooding and wave heights in some places as high as seven metres!
The alerts from SAWS include:
WARNINGS
Extremely high fire danger conditions in parts of the Northern and Western Cape today, with only the Central Karoo and Garden Route tomorrow.
Heavy rain leading to localised flooding tomorrow over the Cape Winelands, western parts of the Overberg District and Cape Metropole.
Some strong to gale force winds today in parts of the N. Cape and W. Cape. Gale force winds of up to 75km/h gusting at up to 100km/hour are expected over the W. and Northern Cape on Tuesday.
Today gale force north-westerly winds of up to 75km/hr are expected between Cape Point and Cape Agulhas. These will spread tomorrow morning to Kleinzee and Plettenberg Bay, said SAWS.
WATCHES

(weather to be prepared for)
"Disruptive snowfalls" over the Namakwa southern high ground and western high ground of the Western Cape from Tuesday into Wednesday morning.
High seas with wave heights of 6-7 metres are expected along the coastal regions between Cape Columbine and Cape Agulhas tomorrow evening, spreading to Plett on Wednesday morning. (See photos here of the last time monster waves and high seas hit Plettenberg Bay.)
Latest #coldfront update: Strong to gale force winds expected over much of the Western and Northern Cape Provinces tomorrow (Tuesday).Please see alerts below and areas that will be affected by the adverse weather over the Western and Northern Cape (23 July 2019). pic.twitter.com/nw7Ki660nW

— SA Weather Service (@SAWeatherServic) July 22, 2019
If you have to drive, please drive safely:
With a Cold Front approaching, we share Advice on Safe Driving in Bad Weather! https://t.co/GAqBfGxHmv #ArriveAlive @ReenvalSA @peoples_weather @SAWeatherServic @AfricaWeather_ pic.twitter.com/Jd5R4G4K04

— Arrive Alive (@_ArriveAlive) July 22, 2019