"When you spend two decades of your life with somebody, and you lose them, it takes time to realise what impact that person's life had on your own life and that of the rest of the world. This is the case with me and Nelson Mandela," says Zelda la Grange, Madiba's long-term personal assistant.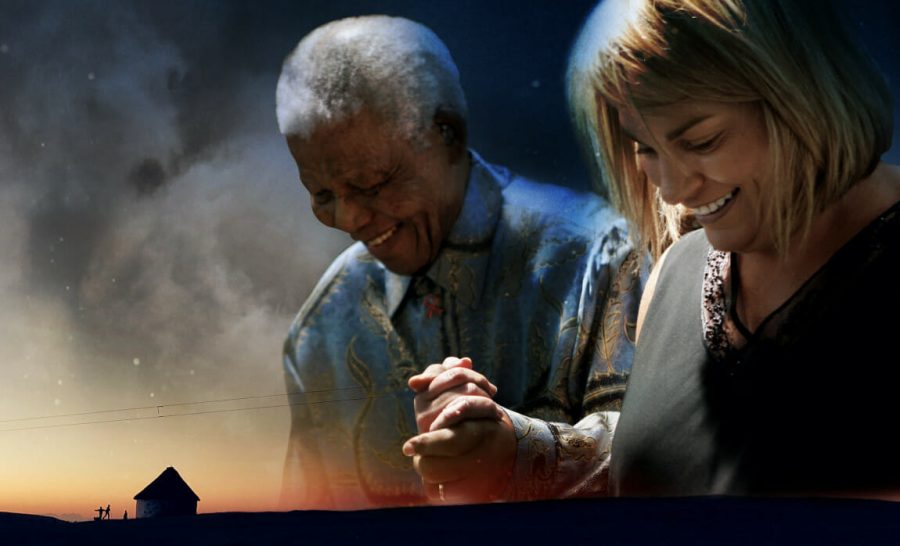 On Sunday a new six-part documentary series Madiba: 'n Uitsonderlike Roeping (Madiba: A Glorious Human Achievement) – in which Zelda shares incredible stories – begins in South Africa (and will be available around the world).
In Zelda's search for the moments that made Madiba the man he was, she discovers how this exceptional human found his calling. From a modest upbringing in a rural community, he became one of the great world leaders of our time.
Madiba and Zelda met for the first time in 1994. At that first meeting, Madiba spoke to Zelda in Afrikaans, a moment that changed her life forever. After retiring in 1999, he asked Zelda to stay by his side. Together they travelled the world and she saw first hand how he touched millions of people's lives.
During the 19 years she worked with Madiba, Zelda had the chance to listen to stories about the many people and places that influenced the young Nelson Mandela. Five years after his death, Zelda travelled to many of the places that he spoke about so fondly. It was on these travels that she realised Madiba felt a strong calling as a young man, and that calling shaped his journey to the leader of a democratic South Africa.
The first screening was held at the Nelson Mandela Foundation on Tuesday. Audience members described it as an "immense privilege" to have watched, and reported that it was "very moving". The rest of the country (and many South Africans living abroad) will be able to watch the series from Sunday 28 July.
This fascinating series was produced by Brainwave Productions and includes exclusive interviews with Graça Machel, chief Zwelivelile Mandela, Bono and Morgan Freeman.
Viewers will see the landscapes Madiba walked as a young boy, his childhood school and where he lived as a young adult. It's an epic journey following the footsteps of a remarkable man.
The six-part documentary will be broadcast in Afrikaans with English subtitles and will also be available to stream on Showmax (for South Africans living abroad in many countries too) at the same time as it's broadcast on kykNET.
WATCH VIDEO TRAILER: Madiba: A Glorious Human Achievement
Watch until the endSunday 28July 8pm Channel 144@kyknettv

Posted by Zelda La Grange on Saturday, July 20, 2019