At least 72 children were injured in South Africa on Tuesday morning, two of them critically, after the school bus they were travelling on overturned at Centocow, near Underberg. This has led to calls for safety inspections of all school transport services in KwaZulu-Natal.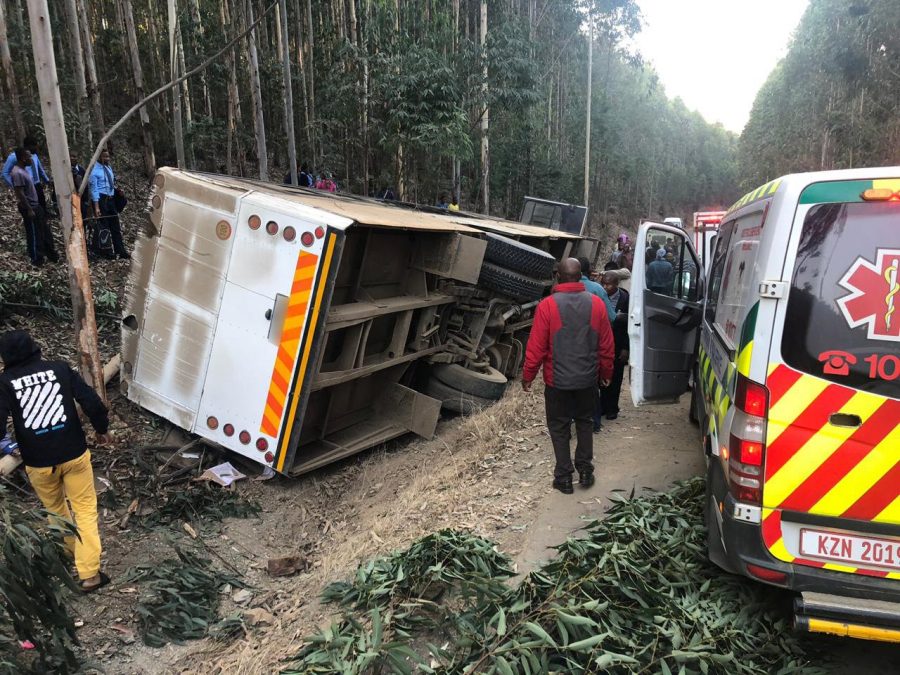 According to local reports, the injured children have been transported to a nearby hospital while at least one critically injured patient was airlifted to another hospital by a private medical helicopter.
The DA and Inkatha Freedom Party called for an urgent investigation into the accident.
A spokesperson for IFP added that "we believe that is important for the KZN Department of Education and the KZN Department of Transport to work together and launch a province-wide safety inspection for all buses and taxis used as scholar transport in the Province."
They said: "All buses and taxis transporting learners must be inspected to ensure that they are roadworthy." Those that fail should have their contracts cancelled.
"We cannot allow our children to be transported in moving coffins. Far too many have already died and families still grieve the loss of their loved ones due to accidents by scholar transport service providers," said IFP KZN Spokesperson on Education, Mrs Thembeni KaMadlopha-Mthethwa.
Both the IFP and the DA wished the learners a speedy recovery and sent sympathies for the "horrific ordeal" they suffered.
The DA's Transport Spokesperson in KZN, Sharon Hoosen, said: "We remain deeply concerned by the high number of accidents involving public transport in our province."
According to Hoosen not enough is being done to remove unlicensed drivers, reckless driving and to check vehicles' roadworthiness.
ER24 are on scene of an overturned school bus in Centacow near Underburg in KwaZulu Natal. Approx 72 children injured. Update to follow. @ewnupdates @eNCA @jour_maine @SABCNewsOnline @ecr9495 @_ArriveAlive @FatalMoves pic.twitter.com/Xs69Xj5gI2

— ER24 EMS (Pty) Ltd. (@ER24EMS) August 6, 2019