JOHANNESBURG – The Minister of Transport Fikile Mbalula has unveiled a war room to deal with the inefficiency and breakdown of the rail services of South Africa and tackle problems like overcrowding, chronic delays, safety and modernisation, it was announced on Friday.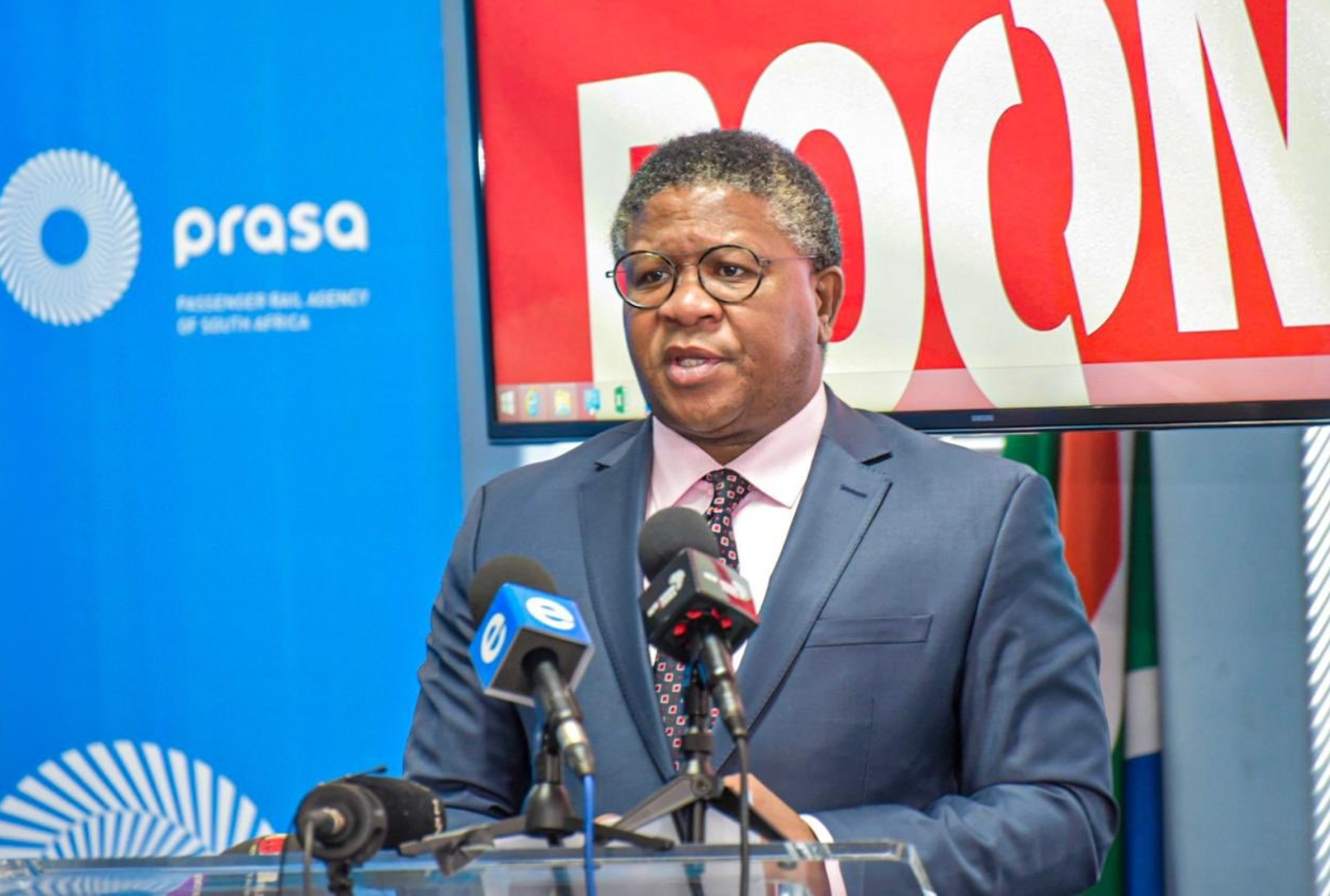 "The War Room we are unveiling today will be a game changer through which we will aggressively improve the quality of our passenger rail service," Mbalula said.
The ministerial war room, which will deal with problems across the Passenger Rail Agency of South Africa, including Metrorail and cross-country lines, would go live on Monday, 12 August, Mbalula said. They would be supported by a task team of experts with in-depth knowledge and experience in train operations, signaling, rolling stock and security.
"I want an army of security in the trains – trap en los," he said to a media briefing.
Mbalula set some sizable goals: to improve on-time performance of Metrorail to 85 percent, now at 50 percent; and on-time arrivals of the cross-country Shosholoza Meyl to above 50 percent, currently at an abysmal 3 percent. He also wanted there to almost double the available train sets, from 157 to 291.
"This War Room is about the people and a key measure in delivering on our commitment to improve our public transport system," he said.
Over the last decade South Africa's trains have been hampered by a growing series of problems, including corruption, lack of maintenance, aging rolling stock and signaling systems, railtrack and cable theft, and acts of crime, such as the still unexplained arson that almost crippled Cape Town's train service. Train commuter numbers have plummeted: According to a recent report, they have gone from 2.8 million in 2009-10 to less than half a million in 2017-18.
The first deadline for improving the service, Mbalula said, was 31 December, and the war room would pay particular attention to rolling stock availability and reliability, infrastructure availability and reliability and train performance.
"Overcrowding in trains due to insufficient number of train sets on any given day creates a fertile ground for criminal activity and injuries in our commuter rail environment," he said.
The war room would also focus on safety and the modernisation of the trains and network. The budget for the current financial year was R10.2 billion but Prasa had only been able to spend 5 percent of that by the end of the first quarter of the year.