With exactly 540 days as the incumbent President, it has become increasingly clear that with the absence of any meaningful policy reform, and ongoing radical socialistic policies by Cyril's ANC, Ramaphosa's so called 'New Dawn' has been a hoax from the beginning, peddled by an eloquent speaker that we have all been deceived by, writes Neo Nino Mofokeng.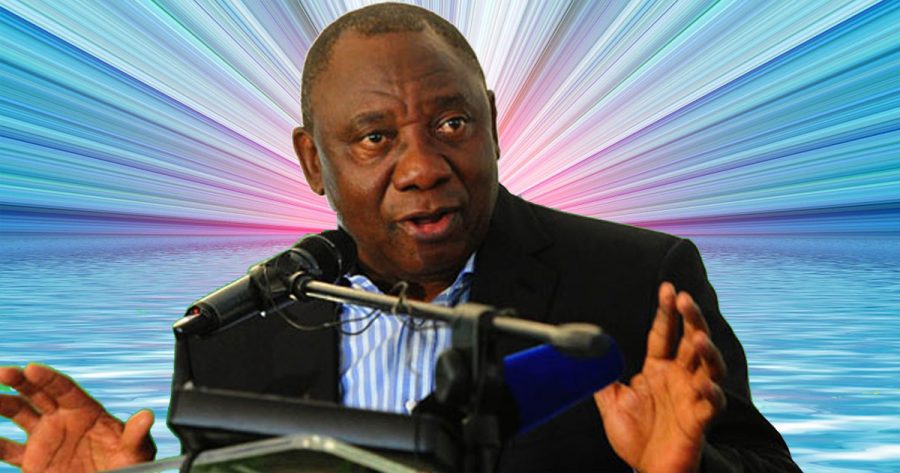 Right after Cyril Ramaphosa's rise to power in February 2018, a new phenomenon called 'Ramaphoria' grabbed South Africa.
Ramaphoria –  which is a portmanteau that describes the euphoria that came in South Africa as the result of Ramaphosa's ascension to power as the country's President, saw a surge in markets and investor confidence.
Ramaphosa – a trade unionist turned businessman, who ultimately became one of the wealthiest men in South Africa with a reported net worth of over R6.4 Billion ($550 million) – was a perfect 'Centrist' candidate, as many commentators saw him as 'South Africa's Donald Trump'  who, like Trump and former ANC and SA President, Thabo Mbeki, would seek an economic policy that favours economic liberalization and ignites the South African economy, that has been stagnant for the past decade during the controversial Jacob Zuma administration.
With his strong boardroom background, and understanding of business dynamics (being a businessman himself), and his skill as an eloquent speaker who speaks several South African languages, Ramaphosa was a 'breath of fresh air' after a devastating decade for SA with his predecessor – Zuma – which was marred by serious corruption allegations and abuse of state power that have literally paralysed the country's social cohesion and the economy.
Ramaphosa, with his sweet talk, positioned himself as the 'Messiah' who would bring South Africa out of 'Egypt' – being the Zuma administration – to the land of 'Milk and Honey'. Who would, after close to a decade of economic stagnation and an increase in racist and divisive rhetoric that was prevalent in the Zuma tenure, would bring about the unity of the 'Rainbow Nation', and economic prosperity and growth similar to that witnessed during Thabo Mbeki's administration.
New Dawn
Ramaphosa's famous catchphrase of 'New Dawn', popularized by him during his inaugural State Of the Nation Address (SONA), signalled somehow an ambition in tackling rampant government corruption that has beleaguered the country's economy, and kick-starting South Africa's ailing economy, which as expected by many observers, would include the liberalization of the South African economy to some degree.
However, with 540 days in, Ramaphosa's 'New Dawn' has proven to be a fallacy, as the Ramaphosa administration is moving further to the left, embracing radical socialist policies, with no policy certainty or policy framework on turning the economy around.
Beyond his eloquent speech and charms, Ramaphosa's administration has implemented and embraced radical socialist policies like the National Minimum Wage,  Land Expropriation Without Compensation (EWC), and  National Health Insurance (NHI), which are bringing a contrast to his so called 'New Dawn', as they have translated to the contraction of the economy, job losses, brain drain, and a massive capital flight from foreign and domestic investors.
Ramaphosa's radical socialist policies which don't favour the free market won't bring any 'New Dawn' to South Africa, but will contribute to the slow decline of South Africa,and bring a 'New Yawn' that South Africa has never experienced before.
An Ineffective President
Ramaphosa has undoubtedly positioned himself as one of the most inefficient presidents in recent time, who could even be labeled a "lame-duck" President.
Despite being the elected head of government and having the executive authority, and his party enjoying the comfortable legislative majority of 58%  in Parliament, which would easily allow him him to pass any bills or legislature desperately needed to reverse the imminent collapse of the South African economy…
Ramaphosa has instead allowed unelected bureaucrats from within his own party – like the ANC's Secretary General Ace Magashule – to undermine him and the state by literally creating a system in which the state is run by two parallel entities – one being the official executive entity which is the Union Building in the Capital City – Pretoria; and the other being the ANC's Lethuli House in Johannesburg.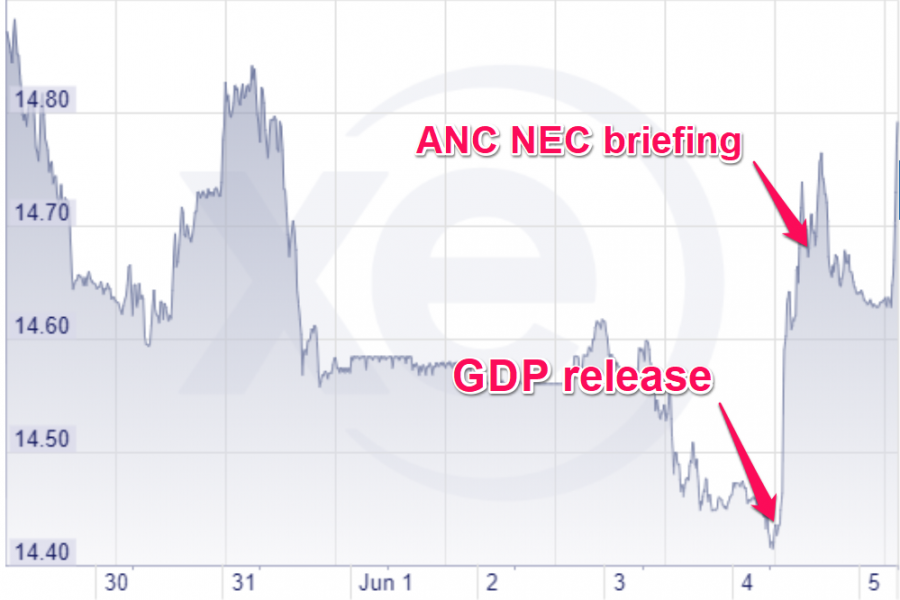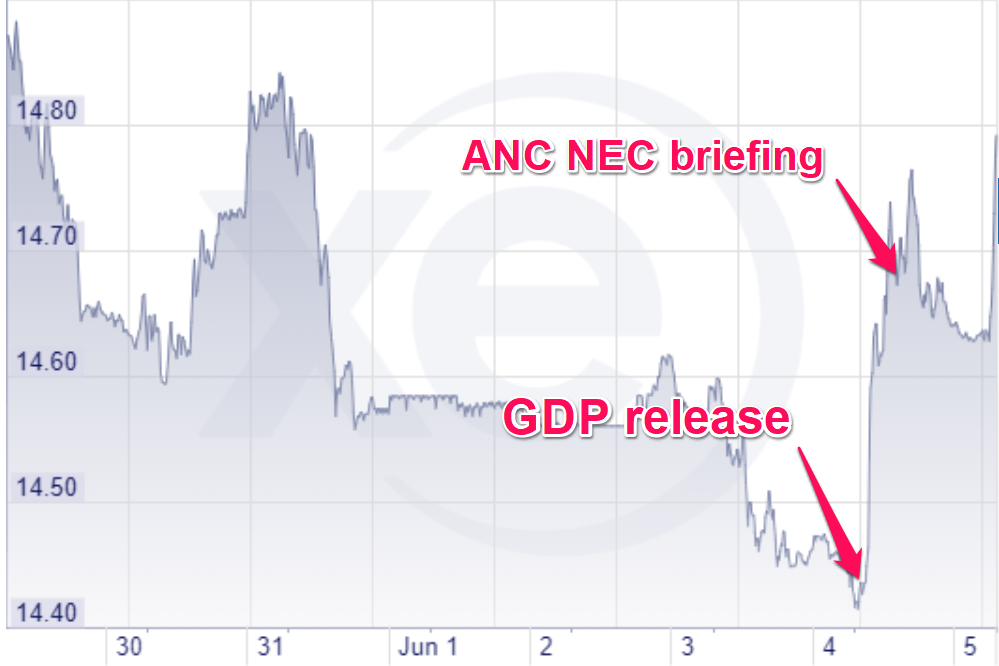 He has allowed Magashule – who is undoubtedly one of his greatest detractors and the main figure within the 'Zuma Fraction' of the ruling ANC – to go unchallenged, like when he made one of his most controversial announcements that "the ANC government will be expanding the mandate of the South African Reserve Bank which will include the measures for exploring quantitative easing to address intergovernmental debts and to make funds for developmental purposes".
When Magashule made the Quantitative Easing announcement, he literally caused a crisis as the markets crashed. The Rand that had been stabilizing after the shock announcement earlier on that day – that second quarter statistics showed the South African economy shrank by 3.2%  (the largest contraction in a decade since the 2008/9 global financial crisis), but Ace Maqashule's announcement reversed those gains… which resulted in the Rand subsequently tanking by 2%.
Despite Magashule causing a crisis and having disagreements with other ANC officials over the party's position on changing the mandate of the South African Reserve Bank, the President, Mr Ramaphosa, literally kept quiet and did nothing to bring calm to the markets or investors.
President #Ramashock
Cyril Ramashock, everything about South Africa shocks him. Where does he live or work? He is forever shocked. https://t.co/vwl92WdW8i

— Makashule Gana (@Makashule) April 12, 2019
'Ramashock' is another portmanteau, created by Twitter users describing the apparent "shock" Ramaphosa was quoted expressing to a journalist, after hearing the news of the load shedding that grappled the country during February as financially distressed state utility Eskom struggled with additional generating units, unexpectedly going offline.
Ramashock has become the synonym for the recent repetitive sentiments that Ramaphosa spews in relation to the important current events that are happening in the country.
2 Million Jobs 'A Hoax'
me, 2 million jobs? when? how? pic.twitter.com/2Em2ZtD1Ow

— anthu (@MondhliM) July 24, 2019
The most recent job figures show there has been a consecutive growth in unemployment, with figures now reaching 29.1%, the worst level in a decade and which indicate almost half a million people (455,000) lost work since the first quarter of this year.
The shock job figures dealt another blow to Ramaphosa's apparent 'New Dawn' as the prospects on the economy remain largely dim and the international rating agency Moody's has already warned of the potential to the South African economy of having the sovereign debt rating being downgraded to sub investment status, or junk status.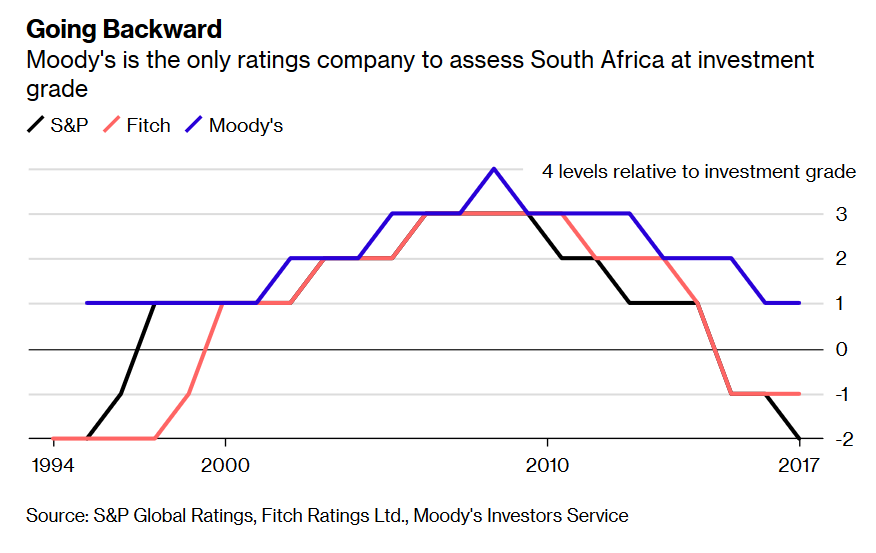 This is due to the growing fiscal deficit as a result of the enormous government bailouts to sustain ailing State Owned Entities (SOEs) like Eskom and South African Airways (SAA). The National Treasury revealed South Africa's 131 SOEs have made losses close to R200 billion since 2016, with Eskom making a loss of R20.7 billion on the 2018/19 financial year alone, and a growing Eskom debt that's close to a trillion rands.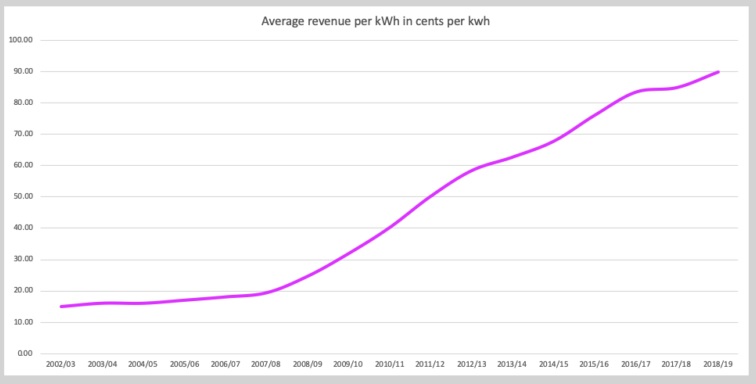 A Need for Reform
With all that is mentioned above about the frightening figures that indicate the magnitude of the size of the losses from the SOEs, and the challenges that are facing the South African economy – like the frightening unemployment figures… it is not a deception that South Africa's economy is in the early stages of a fully blown out economic crisis.
Zapiro's cartoon published @dailymaverick (1 August 2019) on Prospects #SouthAfricanUnemploymentStats @MYANC @CyrilRamaphosa – https://t.co/86RsZYeEHW pic.twitter.com/bXTXtN82nm

— Zapiro (@zapiro) August 2, 2019
To turn the tide and avoid an economic catastrophe, bold and decisive leadership is required from the Ramaphosa administration. Ramaphosa needs to stand up to his own party, including the ANC's affiliate partners such as the South African Communist Party and the trade union Cosatu.
The bold and decisive leadership that will be required will need Ramaphosa to dump socialist economic policies that have proved to have devastating effects, for liberal policies that will have to include economic liberalization, that will have to entail partial or complete privatization of some SOEs.
"South Africa can't continue on implementing socialist policies, with the hopes of getting capitalist outcomes."
South Africa can't continue on implementing socialist policies, with the hopes of getting capitalist outcomes. With its flaws, capitalist or economically liberal policies have proven to be a success.
This was witnessed during Mbeki's administration – which saw the highest economic growth in the last 35 years with of an average of about 4.1%, which drastically reduced unemployment, poverty and inequality; while substantially increasing the the GDP capita per individual, thus increasing the purchasing power of ordinary South Africans, which automatically translated to economic prosperity.
So far, the far left socialist policies have proven to be a great failure – record high unemployment figures and the state grip on the SOEs like Eskom that have driven up electric prices by 300% in the past decade alone, due to Eskom's absolute monopoly of electric generation and distribution, and government corruption and inefficiency that has paralyzed the entity.
Economic liberalization that is required will demand Ramaphosa look into options of a comprehensive review of all of the 131 SOEs (which have an estimated loss of about R91000 a minute), with the option of partial or complete privatization of under-performing SOEs and those that are losing money.
Government Lessons From Telkom
The South African government needs to implement the same solution it adopted early in the 1990s, when it sold off its majority stake in Telkom. This resulted in the telecommunications provider acquiring private equity partners which now have a majority  controlling stake in the company.
The liberalization of Telkom saw the company shares sour, with the government stake of 40% now worth about R18 billion, and the government regularly receiving dividends from the company.
It's up to Ramaphosa – to continue implementing destructive socialist policies or liberalize the South African economy. By doing the latter, South Africa might avoid an economic catastrophe, and the president's so called 'New Dawn' could yield tangible results that translate into economic growth, job creation and the prosperity that South Africa desperately needs… to shine again as the beacon of hope in Africa and the developing world.
By Neo Nino Mofokeng
Sources: XE (Dollar/rand rate), National Treasury, Business Tech, Business Insider South Africa, The South African Market Insight 
Neo

Nino Mofokeng
is an Electrical Engineering student who studied Engineering "by accident". Once he graduates in 2020, he plans to study a BA/BCOM degree in Politics, Philosophy and Economics, where his true passion lies.
Neo
, a native of Gauteng, enjoys road trips with family and friends to the Drakensberg Mountain Range in Lesotho, Free State and KwaZulu-Natal, where he loves to hike and camp. Neo is a big rugby fan and supports the Johannesburg-based Lions and obviously the Springboks.