Lunga Ntuli, a former car guard from South Africa, has been making headlines in the UK after his dazzling watch designs were brilliantly showcased on the catwalk during Africa Fashion Week London, on Friday.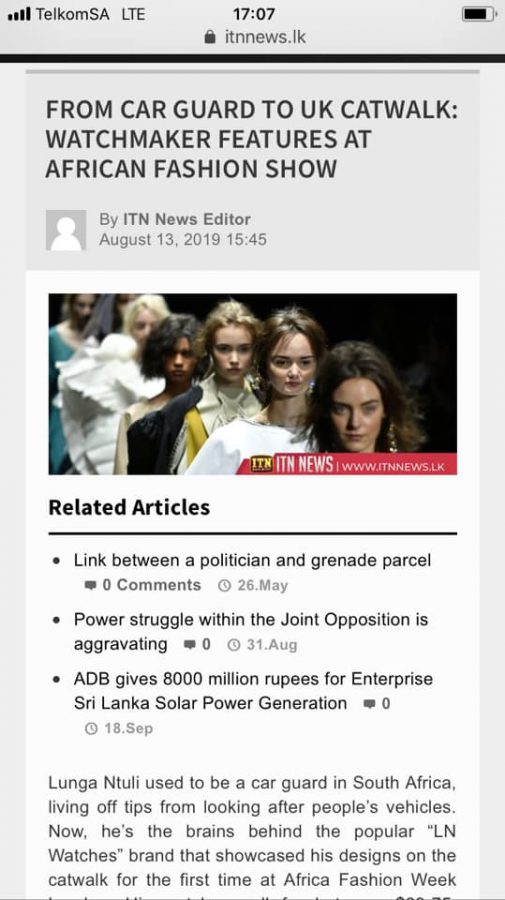 Lunga, who used to live off tips from taking care of people's vehicles, has made headlines overseas. He's the brains behind the popular LN Watches brand.
Looking at one of the headlines, Lunga said today on social media: "Ungamncami uThixo! (Don't give up on God!) Such headlines will keep you grounded and humble. Not to us but to God be all the glory."
Now back home in Ballito, KwaZulu-Natal, Lunga said: "What a great and exciting journey it has been. I'm back home and the grinding continues.
"The vision has always been to build a watch brand that Africans can relate to and indeed each watch tells a a story. Thanks for the love and support. #LNWatches."
According to Reuters, although the fashion show showcased designs from across the continent it was South African designers who took centre-stage – opening the show with a dazzling catwalk featuring Lunga's watches, as well as beaded-shoes by Gugu Bhengu. Gugu's vibrant creations stole the show, said Reuters.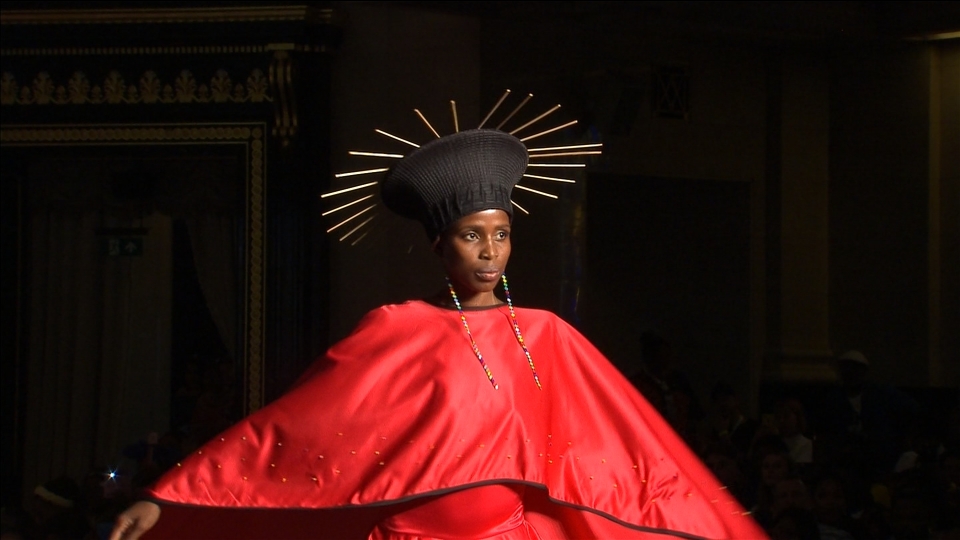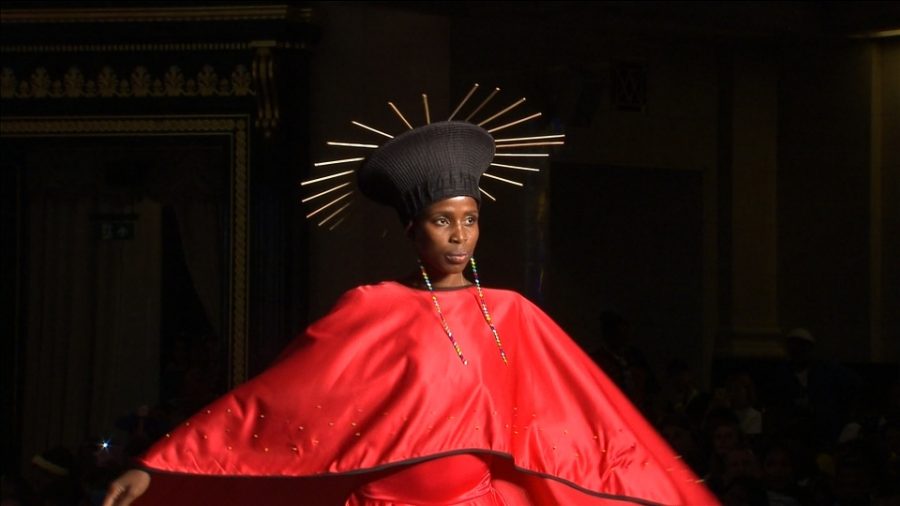 The UK event provides a platform for young and upcoming African designers to be showcased on an international stage.
Lunga told Reuters reporters in London: "We want to dominate Africa, we want to tell the African stories. We want to tell the story of ubuntu (humanity), we want to tell the story of uthando (love) throughout the world. So we are saying, through LN Watches, we are coming from the little area called Ethembeni, but building a brand that is going to outlive us, that is going to be big, that is going to dominate in Africa and in the entire globe."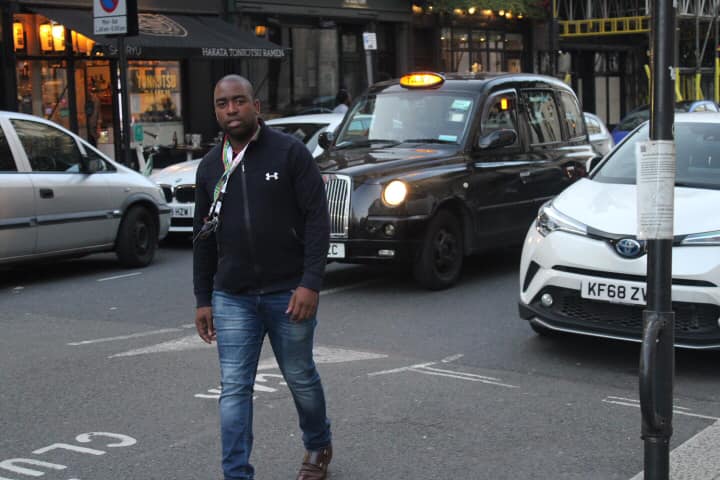 LN Watches sell for between $60-75, depending on the size and the style. Each watch strap takes one full day to make.
This was the ninth annual Africa Fashion Week London. The event was created by Nigerian entrepreneur Princess Ronke Ademiluyi.
She said in the future she would love to see a pan-African collaboration "from different African countries coming together. Even the West as well, some of the Western designers collaborating with some of the African designers. Not just taking our designers and making it look like it was theirs. Instead of saying 'inspired by Africa', they can actually collaborate with some of the African designers."
Africa's fashion is sure to spread with Princess Ronke Ademiluyi's plans for Africa Fashion Week Dubai in October, and shows in America and Jamaica in 2020.
She also has plans to set up an African fashion museum in London, which she hopes to open next year.
WATCH South African brands shine bright at UK Fashion Show
LN Watches, designed by former South African car guard Lunga Ntuli: