As the standoff between President Cyril Ramaphosa and the public protector continues – and the intrigue grows more intricate, in what is being seen as mischievous moves to destabilize his leadership – the president said he remains focused on the job he was chosen to do for South Africa.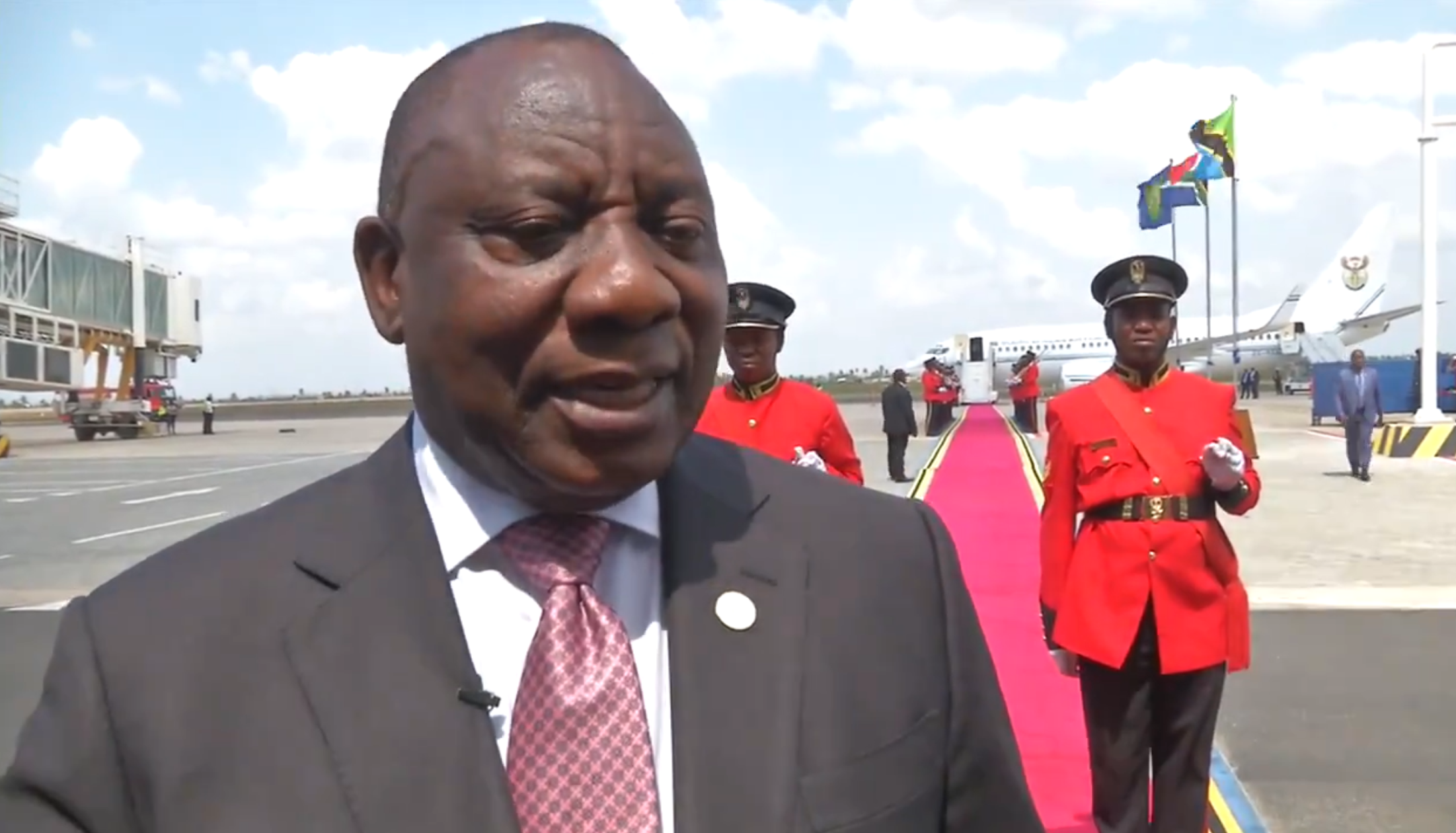 "I was elected by the people of South Africa to do their work and that remains my focus," Ramaphosa said as he was leaving Tanzania after a state visit on Sunday. "It's now a legal process and we should leave it to the courts of our country to determine."
According to News24's editor Adriaan Basson, the Public Protector Busiswe Mkhwebane is one of several main actors in the fightback by Jacob Zuma supporters to unseat Ramaphosa. Minister of Public Enterprises Pravin Gordhan is another of their targets.
The others Basson named were the EFF – which is "firmly driving the anti-Ramaphosa, pro-Mkhwebane narrative on social media and in public for political gain – as well as "a sophisticated social media bot campaign" and two "controversial" former Sunday Times reporters, Mzilikazi wa Afrika and Piet Rampedi, who have "reinvented themselves as frontpage writers of the Iqbal Survé-owned Sunday Independent." The two journalists were authors of the original story about the so-called Sars "rogue unit" published (and then retracted) by the Sunday Times.
Despite numerous bigger cases in front of the public protector – such as the R200 million Estina dairy farm scam linked to the Guptas, which implicates ANC secretary-general Ace Magashule – she has set her sights on the R500,000 received by Ramaphosa's presidential campaign and resuscitating the already discredited "rogue unit" allegations against Gordhan.
"The actors enabling Zuma and the Guptas to have their way – from Brian Molefe to Matshela Koko, Ben Ngubane, Anoj Singh, Malusi Gigaba, Dan Mantsha and Salim Essa – are desperate to divert attention away from their own sins to whatever mud they can throw at Ramaphosa," Basson wrote.
"They'd much rather have us talking about Gavin Watson's R500 000 donation to the CR17 campaign for many more months than putting the focus back on where it was before Ramaphosa took over (and the EFF still supported the Zuma-must-go movement)."