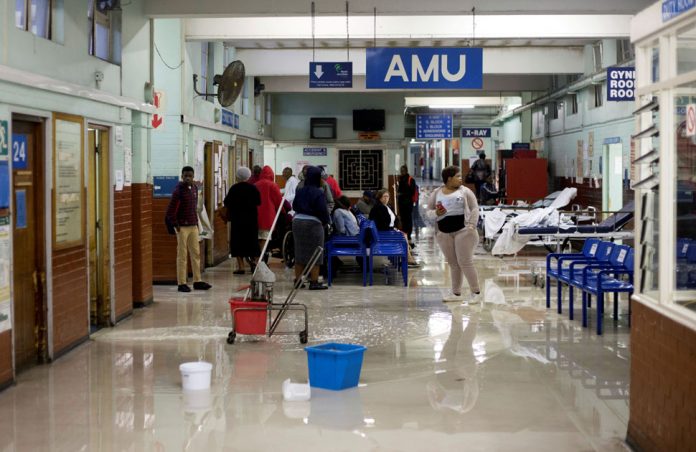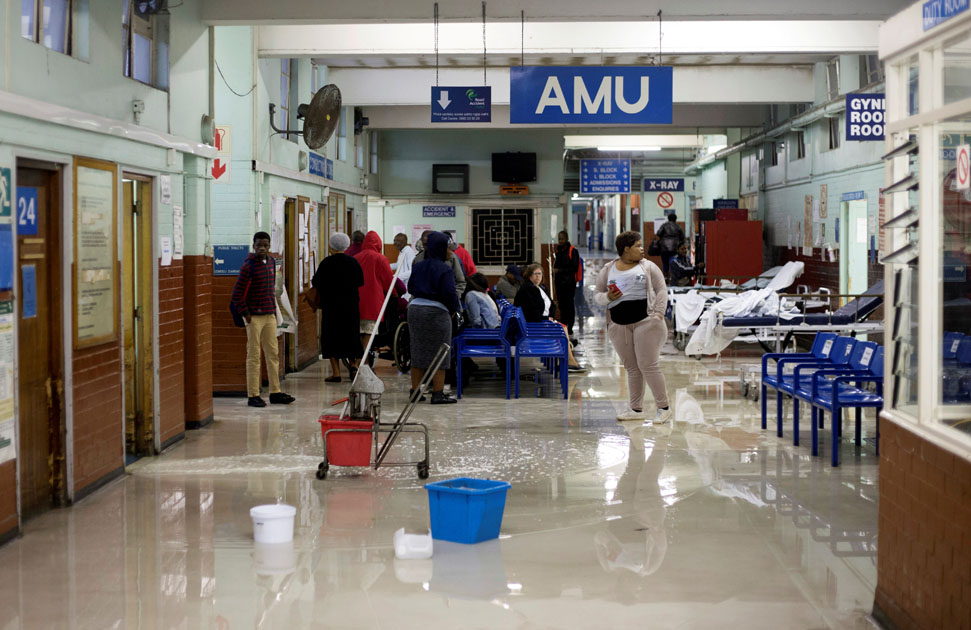 South Africa's proposed switch to universal health coverage – known as the National Health Insurance (NHI) program – will be managed in a fiscally responsible way, a senior presidential aide told Reuters, forecasting the landmark reform would cost the state $2.2 billion per year by 2025/26. Meanwhile President Cyril Ramaphosa stressed in the National Assembly yesterday that the NHI comes with several benefits to South Africa.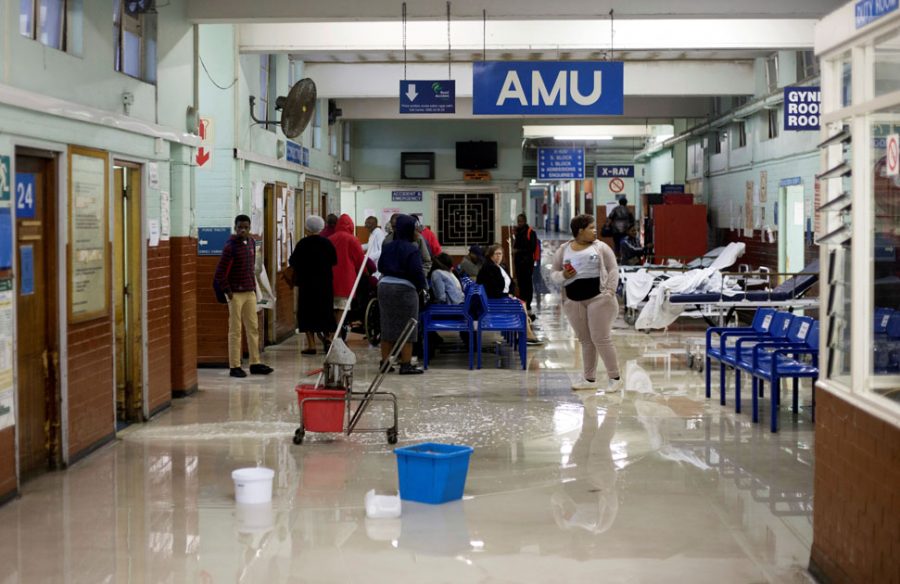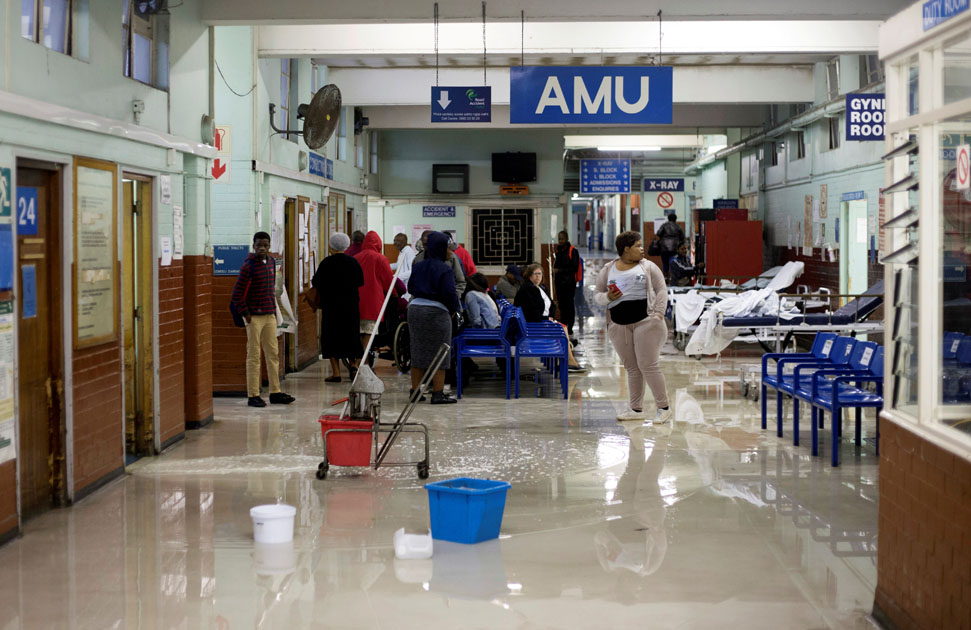 The NHI program, which will be debated in parliament soon, is one of the country's biggest policy changes since white minority rule ended in 1994.
With the economy struggling, some opposition politicians and analysts have questioned its affordability.
Responding to that concern, Olive Shisana – a special advisor to President Cyril Ramaphosa – said the program would be phased in over a number of years.
"This government is not going to do something that will collapse the economy," she told Reuters in an interview.
"(The plan) is for gradual, incremental implementation in a fiscally responsible manner."
Expenditure for NHI in the current fiscal year, which began on April 1, is budgeted at around 2 billion rand.
Shisana said this would rise to around 33 billion rand ($2.2 billion) in the 2025/26 fiscal year.
NHI is designed to improve the quality of public health services and change the way private companies in the sector can operate.
Fewer than 20% of South Africa's 58 million people can afford private healthcare, while a majority of poor black people queue at understaffed state hospitals short of equipment.
To keep costs within budget, Shisana said the government would initially focus on a set of targeted interventions. Those could include hiring more doctors and improving hospital infrastructure in the public system.
At a later stage, the government is considering extending a medicine distribution program for chronic diseases and rolling out a payment system for general practitioners based on the number of patients they serve and the health conditions in which they operate.
When the program is fully launched, at a date yet to be determined, private medical insurance schemes won't be allowed to cover services reimbursed by a central NHI Fund. Private hospitals and clinics will accredit with the fund.
While it all sounds good, Alex van den Heever, a professor at the University of the Witwatersrand who specializes in health, claims Shisana's assumptions on spending would not stretch to universal coverage.
"NHI envisages a shift to centralized medical cover, 30 billion rand won't buy you that," van den Heever said.
He estimated a full-scale rollout of NHI would involve raising tax revenue upwards of 3% of gross domestic product, or well over 100 billion rand.
The government introduced NHI legislation to parliament this month, but lawmakers have yet to debate the proposals.
Yesterday President Ramaphosa pointed out the benefits, saying: "The NHI will increase the resources available to hire more health workers, thus reducing waiting times at clinics and hospitals.
"Contracting health professionals from the private sector into NHI will increase access to the services of doctors, specialists, dentists, physiotherapists, psychologists and others.
"Through the more efficient allocation of health resources, NHI will improve access to medicines and equipment, reduce drug stock-outs and improve maintenance of facilities."
The President said the NHI Fund will separate the purchase of health services from the delivery of services, thereby increasing value for money.
He said this will help to ensure that funds, staff, medicine and equipment are more fairly distributed.
"It will help improve efficiency, transparency and accountability.
"As we have done before with all major policy interventions since 1994, we will ensure effective consultation and engagement across society at all stages of this process."
The President said once passed into law, the NHI Bill will go a long way towards achieving universal quality health coverage.
South Africa is confronting severe inequality, where around R250 billion is spent on the 16% of the population who have access to private health care, while only R220 billion goes towards health care for the rest of the population.
"There are those who say we must leave things as they are.
"We are called upon to retain an unjust system that deprives the majority of South Africans access to the doctors, specialists and allied health professionals that are supposed to serve only a few to the exclusion of the rest.
"To this we say 'No'. This is unfair, inefficient and unsustainable," President Ramaphosa said.
He said the country has enough resources to give every man, woman and child health care, "but we refuse because we want to promote the interests of a few to the detriment of the rest".
"We shall change this."
Sources: SAnews.gov.za and Reuters (Reporting by Alexander Winning; editing by John Stonestreet)