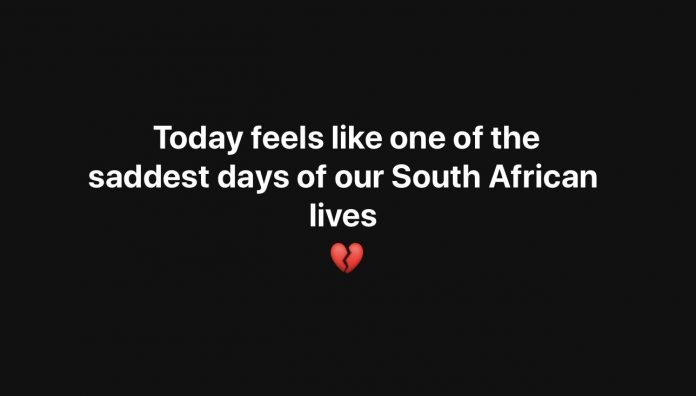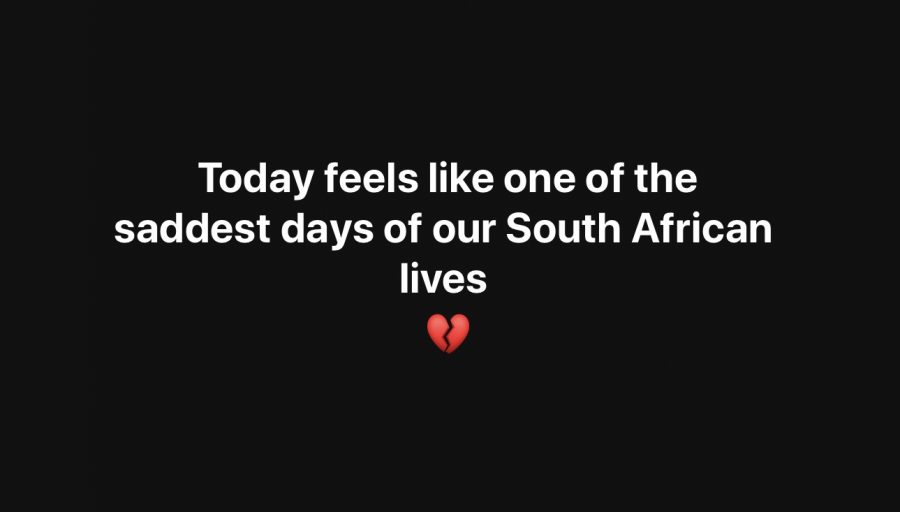 South Africa has had many ups and downs, but yesterday – Monday 2 September 2019 – it appeared to reach a new low with South Africans around the country heaving a collective sob in the face of more devastating and senseless crimes. Facebook timelines were strewn with tearful, angry and heartbroken messages. Twitter burned with photos and videos of parts of the country in chaos and flames.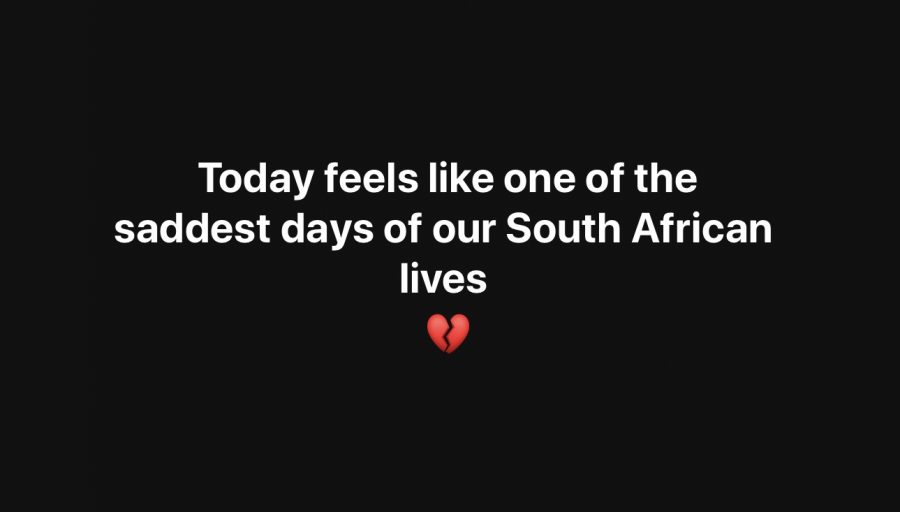 Singer Wendy Oldfield said: "I weep for our women…", TV and radio presenter Melanie Walker raged: "456. Enough is bloody enough. This 'government' needs to step out of their Guccis and just step the F up."
SAPeople follower Diana Harris Fourie summed up the unique feeling yesterday: "I think for the first time in a very long time, every South African was heartbroken and worn down from all the violence, anger, hatred and hurt being caused to children and people in general. We were all feeling the same way at the same time, it was strange actually, everyone had the same sentiment."
Johannesburg music agent, Lisa Sharon Loeb, confessed yesterday: "Today feels like one of the saddest days of our South African lives 💔"
It was a day that began with an innocent little girl being snatched by four men as she climbed out of a car in front of her school in Joburg, with her desperate mother injuring her shoulder in a desperate bid to protect and save her child.
It was a Blue Monday that included a 42-year-old man being charged for the rape and murder of a young UCT student whose beautiful and promising life he brutally wiped out at a Post Office on a Saturday afternoon. There were other rapes and murders. Of South African men and women. And foreigners.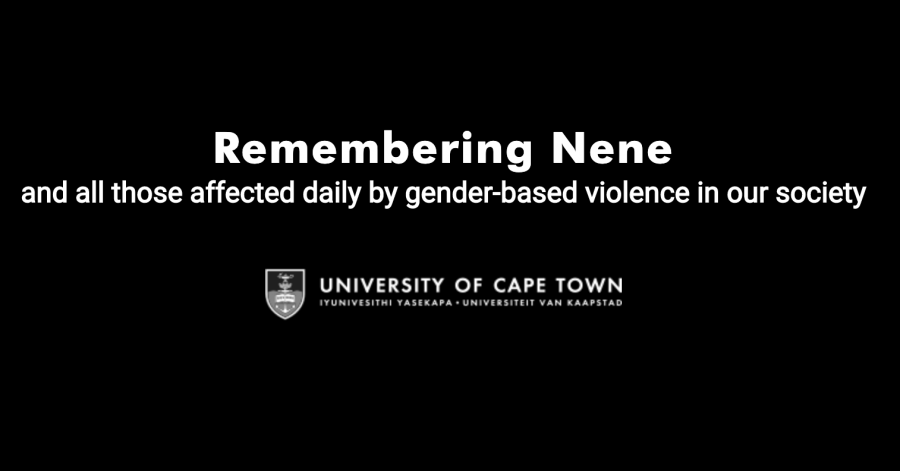 In parts of the country – particularly Joburg and Tshwana's CBDs – xenophobia was inflamed and foreign-owned shops and cars burned in the streets. In KwaZulu-Natal and Mpumalanga roads were blocked and trucks were burned. There was violence in Limpopo too.
Lisa summed it up yesterday on Facebook for one of her friends who lives overseas and hadn't heard any of the news: "Today we heard of the rape and murder of a UCT student who just went to collect a parcel at the post office, a 14 year old raped and murdered and her head split open, a 6 year old abducted by 4 men outside her school, looting and burning down of shops and cars in the city center…"
One of her friends answered in the chant so many now use: "Cry Our Beloved Country 😢🇿🇦"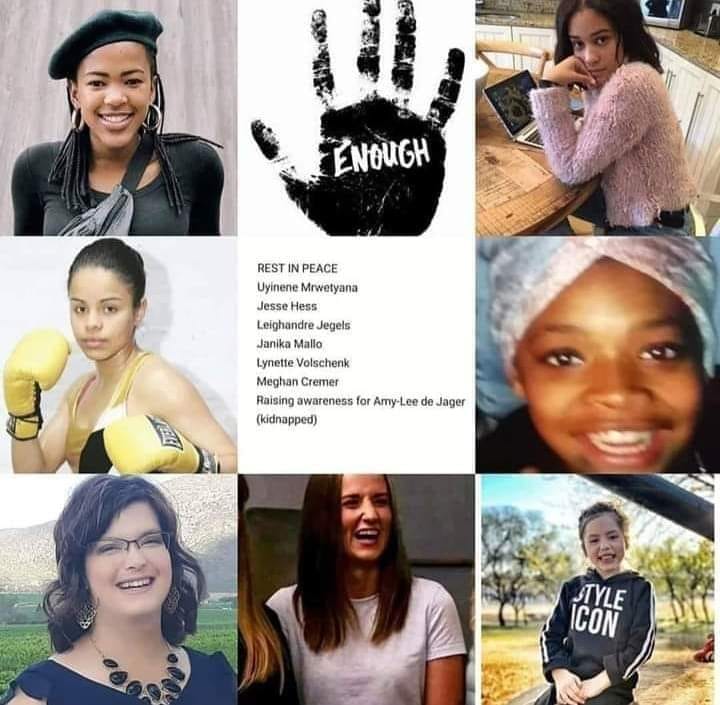 Those were just the stories the media reported. Someone said: "As we speak, 3 colleagues who live in a township close to work are recovering from unrelated, violent and traumatic attacks, that happened just in the last week. It's absolutely horrific what's going on at the moment."
Lisa said: "Every single day this violence is exploding like an epidemic – this is war yet no one deems it necessary to bring in the army 😢😱💔"
Bring in the army as xenophobia rises
Today Johannesburg mayor Herman Mashaba did issue an appeal to the South African government to call in the army. Knowing this is no time for political party games, Mashaba said: "We need to prioritise people's safety FIRST."
Calling for calm in the province, Gauteng Premier David Makhura today said the violence is being carried out by "organised criminal syndicates".
The clashes between South Africans and Nigerians has further fuelled tensions between the two countries, with the Nigerian government tweeting last night: "The continuing attacks on Nigerian nationals and businesses in SA are unacceptable. Enough is enough. Nigeria will take definitive measures to ensure safety and protection of her citizens." There is talk of sanctions and removing all South African expats living in Nigeria.
SAPeople has been inundated in the past 48 hours with messages from citizens of other African countries asking questions like: "Why are South Africans so racist and wicked?" Below is one message:

This is not just a news story. And we can't just turn a blind eye. This is real life. What is happening right now in South Africa affects each one of us and our future in SA and beyond its borders.
On Tuesday the violence spread further and now includes Germiston.
Mashaba tweeted: "I am still firm in my words about illegal immigrants needing the correct paper work or leaving our Country, however this does not mean that we should burn, kill or harm one another."
Based on the oversight visit the last 2 hours, we need SANDF to be brought in to stabilize the situation, deploy the best investigators and Intelligence to hunt down criminals behind this unacceptable action @AsktheChiefJMPD @SAPoliceService @CityofJoburgZA @CoJPublicSafety https://t.co/MHmJtfEM4l

— Herman Mashaba (@HermanMashaba) September 3, 2019
President Ramaphosa condemns the violence
President Ramaphosa appears to finally be taking the crime seriously. He said: "I condemn the violence that has been spreading around a number of our provinces in the strongest terms. I'm convening the ministers in the security cluster today to make sure that we keep a close eye on these acts of wanton violence and find ways of stopping them.
"The people of our country want to live in harmony; whatever concerns or grievances we may have, we need to handle them in a democratic way. There can be no justification for any South African to attack people from other countries."
I condemn the violence that has been spreading around a number of our provinces in the strongest terms. I'm convening the ministers in the security cluster today to make sure that we keep a close eye on these acts of wanton violence and find ways of stopping them. pic.twitter.com/sizZkwIyPO

— Cyril Ramaphosa 🇿🇦 (@CyrilRamaphosa) September 3, 2019
Today President Ramaphosa also addressed the shameful rapes and murders of women in South Africa, saying: "This is a very dark period for us as a country. The assaults, rapes and murders of South African women are a stain on our national conscience."
He admitted that with women being murdered by strangers, and by their own partners, it is "a stark reminder that the women of South Africa are not safe, either in their homes or in the streets."
Lisa said yesterday: "My heart is broken. No one is stopping this carnage – it seems those that can stop it just don't care 💔"
But today there is a little more hope. People are galvanising. Uniting. SAPeople reader Sanet Zeelie said: "We were sitting now at lunch time and discussing Uyinene Mrwetyana, Janika Mallo, Jesse Hess and Oupa Chris, just to name four that are in the news this week. This is all we do – discuss these people and their sad stories that they will be remembered by! Can we not do more?"
And that's the feeling so many South Africans have right now. A desire to actually do more. To take action. South Africans are shedding their apathy and growing their empathy. Yesterday may have been the saddest day, but it will also be remembered as the first day that it felt like the country was united… albeit in grief. As SAPeople follower Lynette Amaro said: "This time we're all on the same page. It's an accumulation of just everything that has steadily gone wrong over the years, culminating in one week of sheer horror… horror that this happens over and over again. That regardless of colour, class and creed we have agreed that something is terribly terribly wrong with us. We are under siege from within."
For the first time many are no longer interested in the statistics being thrown around by some that the percentage of women murdered in SA is less than that in other countries. It's an irrelevant statistic for Nene, Janika, Jesse and her Oupa. It's an irrelevant statistic for those who fear walking down a South African street, going to sleep in their own beds in their own houses at night… or stepping into a Post Office.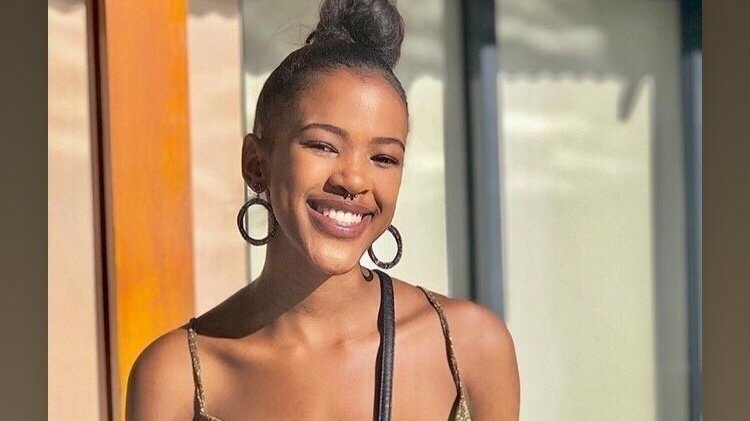 Today Police Minister Bheki Cele addressed residents in Jeppestown, asking them to remain calm until the weekend when their issues will be addressed. Today President Ramaphosa spoke to the nation on the murders and the crime, and promised action.
South Africans hope he means it. Capetonian Adele Grosse said: "Like most others, I too am fighting my own battles in life but being a leader in transformation who loves the people of our nation, I feel the urge, even though I am not sure I have the energy, to continue to STAND UP FOR WHAT IS RIGHT." 
Tagging the Presidency of the Republic of South Africa, she said:
President Cyril Ramaphosa and FATHER to our South African Nation. Your house is falling apart! This is your moment to be a true leader & father. TIME TO PRIORITISE. Our justice system is failing us women and children under your roof. Enough Is Enough. I call on an URGENT MEETING AROUND THE TABLE with you & the mothers of our nation so we can THINK, INK, SHARE and ACTION solutions NOW.
It is not about me, IT STARTS WITH ME. #ItStartsWithMEglobal
Cindy September, who has compiled the SA's Fallen Angel List (a heartbreaking list that honours over 300 women and girls murdered in South Africa), called on "EVERYBODY" – men and women – to join a campaign by posting a selfie on social media and using these hashtags: #enoughisenough #stoptheviolence #hearourscreams


Hopefully yesterday the country reached rock bottom. And from today South Africa rises up again, together.
Already the news has been better.
This morning the little school girl – Amy-Lee de Jager -was found and returned home safely. The country averted a recession. And the President is engaged with a reminder for all from Deputy President David Mabuza that "we are a nation founded on the values of Ubuntu, as espoused by our founding father, President Nelson Mandela, who taught us the virtue of our common humanity and that we should always resist the temptation of being overwhelmed by hatred."
If yesterday was the saddest day in South Africa, then tomorrow can only be better…
If yesterday was the saddest day in South Africa, then tomorrow can only be better…
On Social Media
#AlexViolence JUST IN: PREMIER David Makhura has arrived at Alexandra after a morning of unrest and looting in the area. BD pic.twitter.com/uUJhqgvVPz

— EWN Reporter (@ewnreporter) September 3, 2019
The University of the Western Cape community is grieving the untimely death of one of its students, Jesse Hess. The University learnt at the weekend that she was found murdered.

It is a profoundly sad time for the University. UWC expresses its condolences to the family and pic.twitter.com/BukQvvRSfQ

— UWC SDS (@uwcsds) September 2, 2019
DIRCO denounces violence and crime in Gauteng and KwaZulu-Natal, South Africa
South African poet Athol Williams reminds us that rapists are men:
Cape Flats student Jesse Hess won a competition on Heart FM just before she and her Oupa were murdered:
"She died beaten, broken and brutalised. I am glad just for one last moment, on Friday, there was a chance for her light to shine for everybody to see."
A tribute to Jesse Hess 💔This is heartbreaking beyond measure. Aden Thomas Spoke to Jesse on Friday morning passed, she won a competition and shared a beautiful story about what she was going to do with the money. Sadly she was brutally murdered alongside her grandfather shortly after 💔Our hearts go out to her family and friends, this world needs to change, and fast.

Posted by Heart FM on Monday, September 2, 2019
You can join over 300,00 people who've already signed a petition calling on Parliament to declare Gender Based Violence in South Africa a State of Emergency.