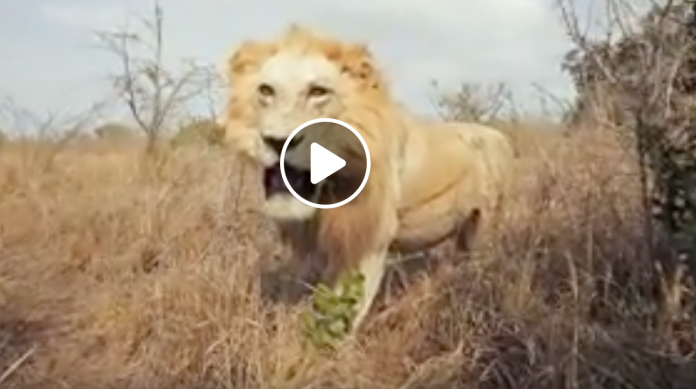 There's nothing like South African humour! In a very Leon Schuster-like set-up, the 2019 iMfolozi Outrun organisers surprised runners during the inaugural two-stage run over the weekend.
Imfolozi Outrun posted the video below, saying: "The STIHL iMfolozi Outrun had a few surprises on route….and our runners put their dangerous game briefing into perfect practice!"
When one viewer jokingly asked if the lion was real, Imfolozi Outrun said: "Yes, he's been taught to stand still for long periods of time ?"
The unique Outrun event took 300 runners on two wild runs (19km and 15km) through the middle of Africa's oldest game reserve and home to the Big 5, the iMfolozi…  under the very watchful eye of KZN Wildlife!
The privilege of running through this special wilderness, on game paths and management tracks, is a privilege that will long connect with each and every runner, said Imfolozi Outrun. Important funds were raised for the IMPI Foundation Trust and key projects in the reserve.
WATCH VIDEO: Surprises on route at the 2019 iMfolozi Outrun