There was a time when former president Jacob Zuma couldn't make a speech without people cringing (about the stupid things he might say) or anticipating how he might fluff a complicated number. He set the bar low for others in the African National Congress, and many of them took up the call to utter the most inane things possible.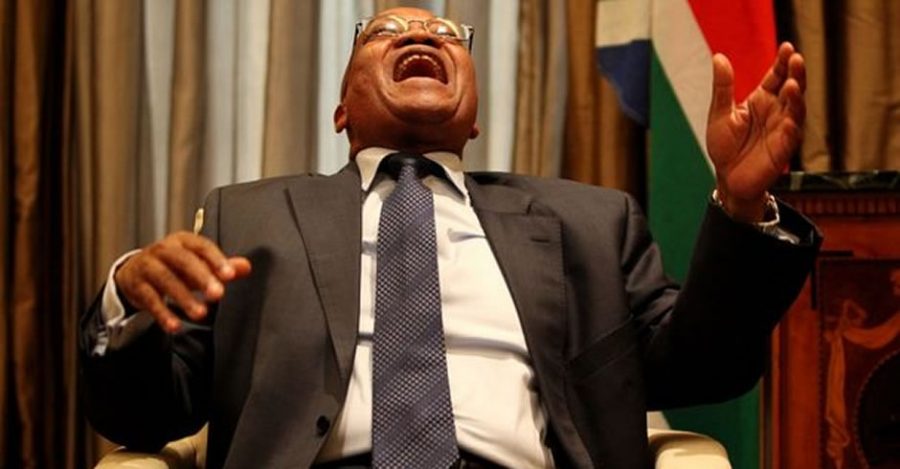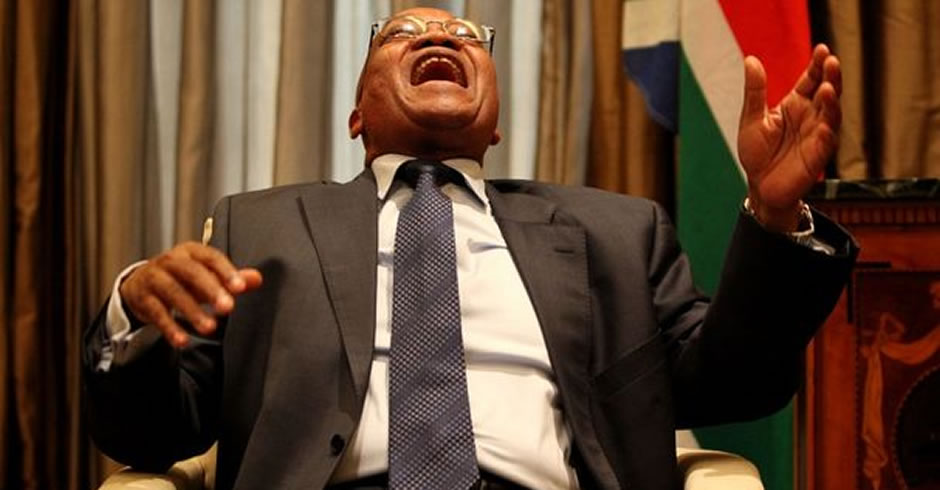 In an article titled "The ANC's hazenile economy," Gareth van Onselen of Business Day catalogues some of the most idiotic statements that have been made during the Jacob Zuma era – and beyond. (Some of these can be found on the Twitter feed @QuotesANC.)
"Under Zuma, ours was an idiocracy, and idiocy was therefore regularly defended and rewarded. If one could track the collective national IQ, you can be sure it took an almighty hammering over the past 10 years."
Jacob Zuma, in what Van Onselen calls the "Twilight Zone of obtuseness that is his imagination and, once inside, there is no escape": "They say I am a dog, but I have two legs not four. I don't have a tail or a snout."
Zuma: "If we take over the Western Cape, I will drive all my cattle from Nkandla and walk to Cape Town and we will have meat."
ANC former secretary general Gwede Mantashe once said of load-shedding, "It's a crisis of demand exceeding supply. That is a positive crisis." 
And last week, Mantashe, now Minister of Mineral Resources and Energy, "extolled the virtues of the newly discovered 'Hazenile' battery mineral" to a conference in Perth, Australia, when there is no such mineral. He also spoke of the Congo Caves instead of the Cango Caves.
Ace Magashule, secretary general of the ANC, explained his meeting in a Durban hotel thus: "I met with Zuma, but I did not intend on meeting with Zuma as a meeting is not necessarily a meeting to meet individuals but rather a meeting intended to meet with him in a capacity that we had already met."
Fired Durban mayor Zandile Gumede: "President Zuma is now fighting for us to get honey and milk but the bees and cows are fighting him."
Former minister of energy Tina Joemat-Pettersson: "When a fire burns, it rains and the earth gets wet."
Andile Lungisa, the Nelson Mandela Bay councilor infamous for 1) hitting another councillor with a jug, 2) being sued by the governor of the Reserve Bank, Lesetja Kganyago, and 3) hilariously inane Twitter ramblings: "Economic strategy discussion document by N. Treasury (Tito Mboweni) undermines the crime of violent accumulation through dispossession, colonialism, has thus been turned into an ontological essence. Conceptualisation of the colonial political economy and social relations is truant."
Fikile Mbalula said in 2017, "Don't worry about thugs who are hijacking the state, I am going to finish them before Christmas."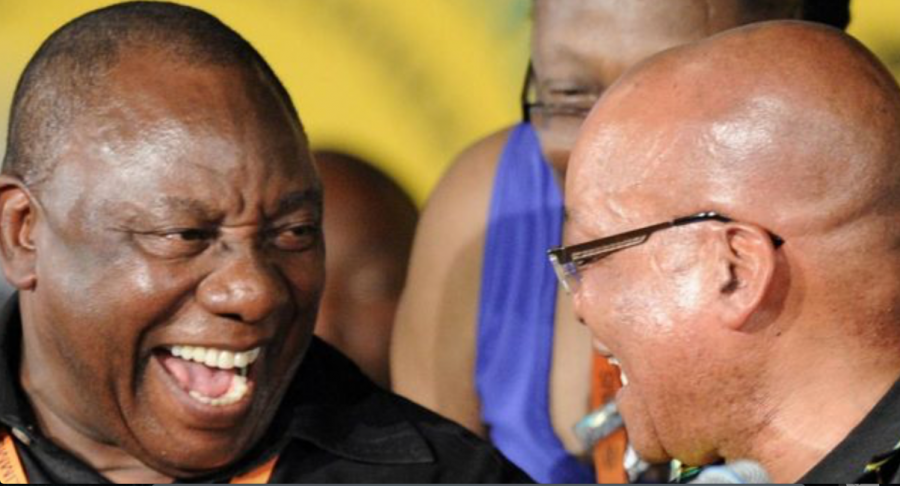 Van Onselen doesn't let Ramaphosa off the hook either.
"Make no mistake," he writes, "scratch the surface of any Ramaphosa statement, and an empty chasm inevitably lurks beneath, but he at least could provide the pretence of substance and thought. And, given that ANC governance is a pretence, that is all the party faithful ever needed."
Ramaphosa: "SA will soon be corruption-free."