The Democratic Alliance has filed a complaint in the Equality Court in Bloemfontein against EFF leader Julius Malema for posting a series of Robert Mugabe quotes on Twitter to celebrate the life of the former Zimbabwe president, including one that said, "The only white man you can trust is a dead white man."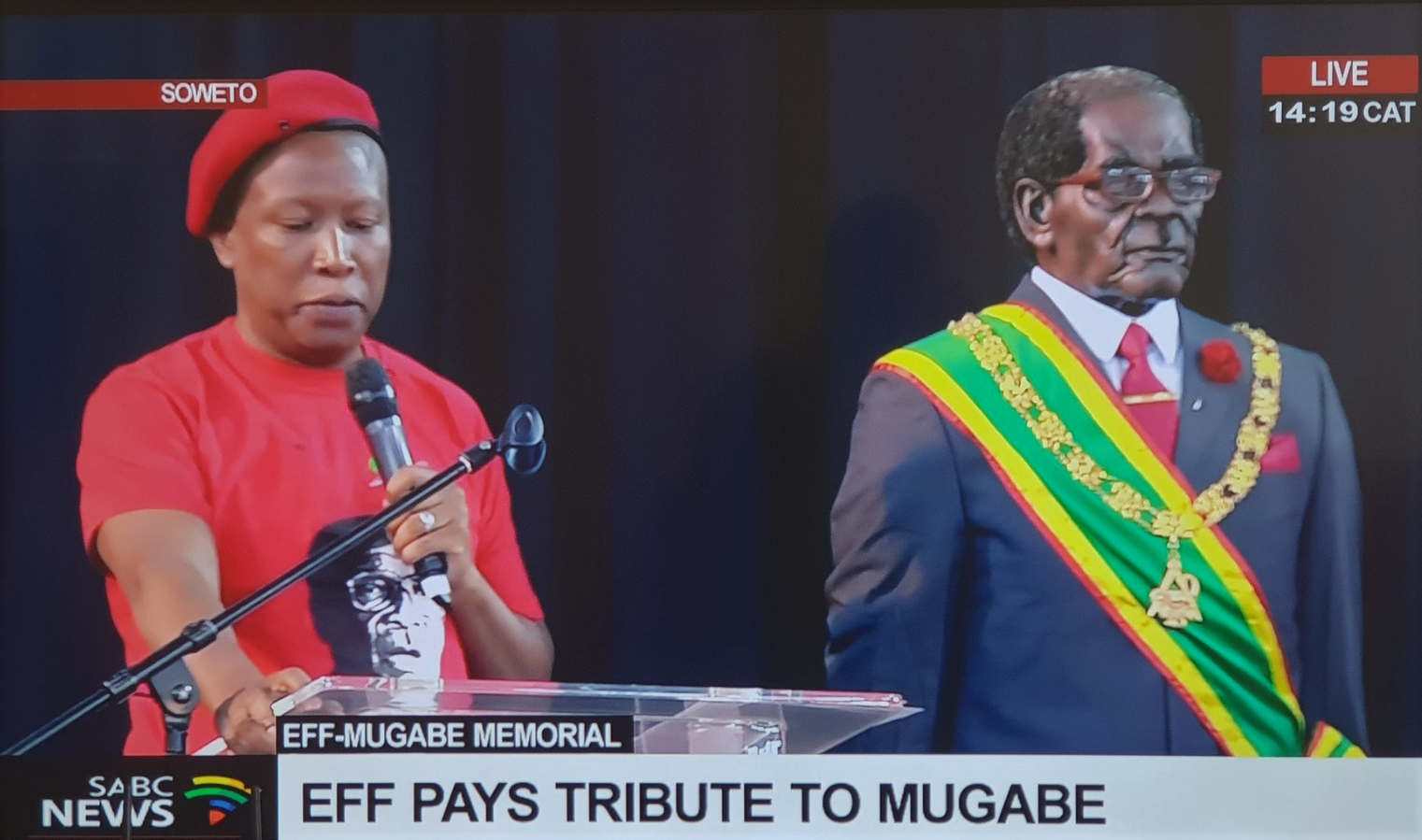 "The DA regards the publication and distribution of this carousel advertisement as condoning, advocating and distributing hate speech and violence against white South Africans," it said in a statement on Monday.
The carousel of quotes Malema posted on 14 September with the Economic Freedom Fighters' logo attached also included "What we hate is not the colour of their skin but the evil that emanates from them" and "Our party must continue to strike fear in the heart of the white man, our real enemy."
Well-known (and often funny) DA tweeter Renaldo Gouws drew a lot of comments today when he tweeted about the inaction of Twitter and the South African Human Rights Commission on Malema's tweets.
Gouws tweeted, "The @SAHRCommission will say 'Nah but people… you don't understand what he ACTUALLY meant with this, he was just quoting Mugabe and meant nothing by it.' Also, well done to @TwitterSupport for saying there is nothing wrong with wishing death to white people. Classy."
The DA has asked the Equality Court to declare the quotes "hate speech" and instruct Malema to call a press conference in which he apologises unconditionally for "the damage caused by branding white South African citizens as being foreigners who should be subjected to violence".