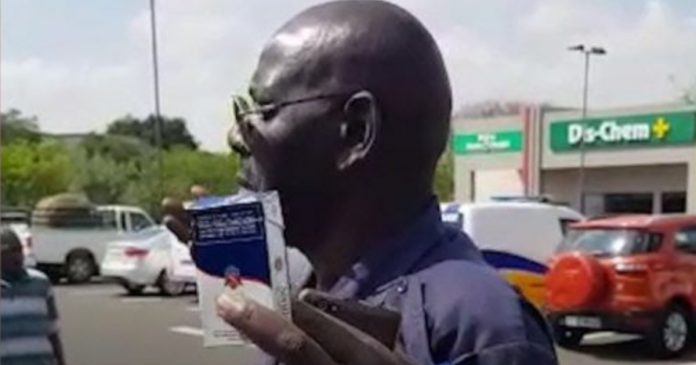 A traffic officer in Ekurhuleni was suspended today, shortly after two videos of him apparently drunk on the job and trying to hand over his service revolver to a colleague went viral.
Ekurhuleni mayor Mzwandile Marina said today he had seen the videos and the chief of police "has decided to suspend both the drunk Metro Officer and his Supervisor after considering other factors."
Several videos taken by a bystander showed the metro cop sitting in a vehicle of the Ekurhuleni Metro Police Department, and he appeared to be drunk. He was reported by them to have had alcohol in the vehicle, and struggled to stand upright when he got out of the car.
In one of the videos, he fumbled with his service revolver as he handed it over to another EMPD cop.
And here is a second video as received… @City_Ekurhuleni Cc @mzwandileMasina @GP_CommSafety @MbalulaFikile @David_Makhura pic.twitter.com/FJU3DJuuvc

— Yusuf Abramjee (@Abramjee) September 24, 2019