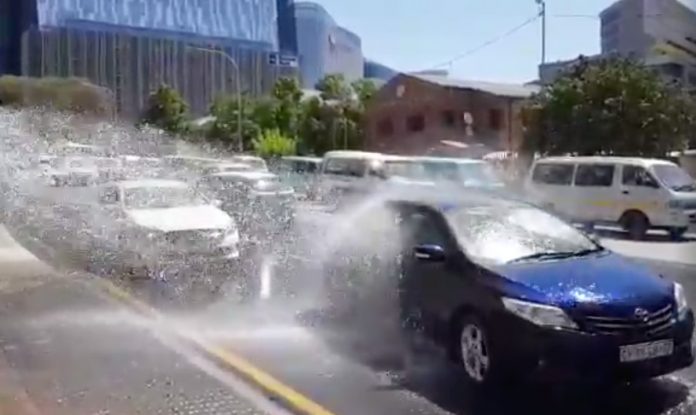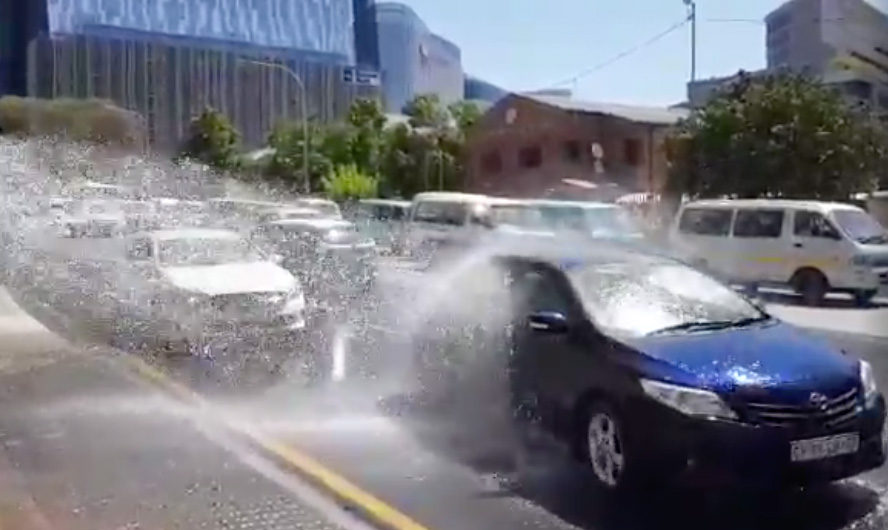 In a great display of making the most of things, some innovative South African drivers were filmed capitalising on a burst water pipe alongside a road. Watch videos below.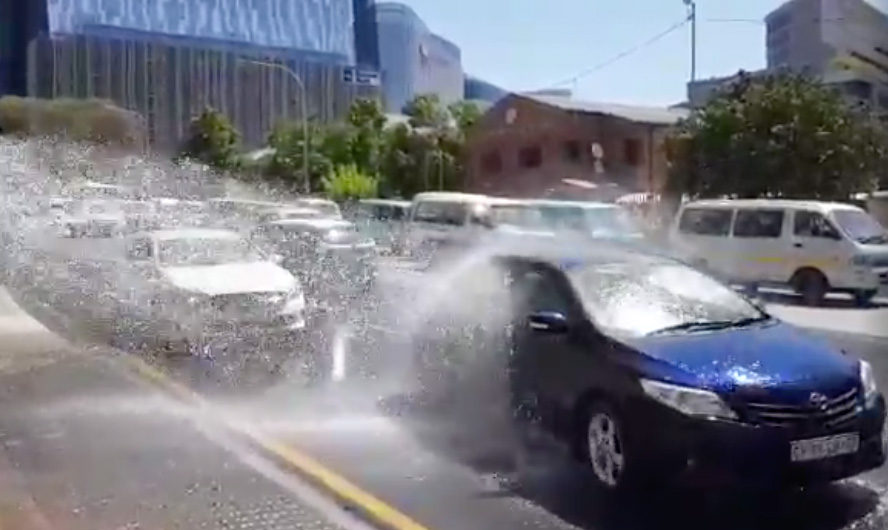 Vehicles – including taxis – can be seen manoeuvring their cars to make sure they get the shiniest car wash!
Three videos of the scene were uploaded by Facebook user Lebogang Ray Moepye. There's no mention of where or when it was filmed, other than in South Africa.
Lebogang, from Johannesburg, said: "This country remains undefeated ???… how did a burst pipe turn into a car wash???"
The guys filming it can be heard laughing and rejoicing in being South African: "I love being South African. This is important," says one male. A female says: "This is SA!"
Commenters on the posts have applauded the drivers for not letting the water go to waste. And some said: "You gotta love Satafrika…"
WATCH Car Wash with a Twist in South Africa
Here's a close-up (although it's a little sideways!):