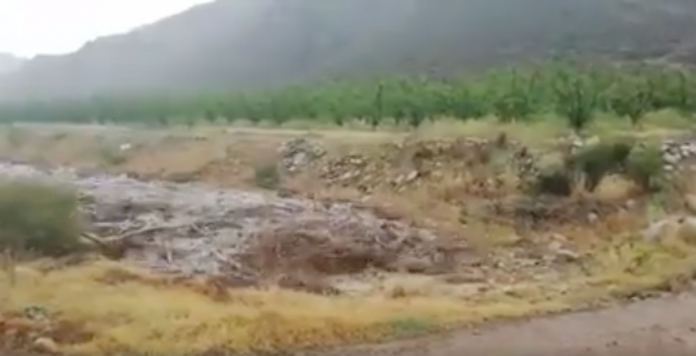 Extreme weather hit parts of southern Africa in the past 24 hours with heavy rain and flash floods in areas of South Africa, and snow in Lesotho.
Watch the incredible video below, filmed by Dana du Plessis, which shows the Keisies River in Montagu, Western Cape, as it starts to flow again!
Storm Report SA said it was a "textbook flash flood" and that the river was flowing for the first time in three or four years.
In 2014 a similar flash flood washed the bridge away.
WATCH VIDEO: Flash flood in Keisiesriver, Western Cape, South Africa
This is a textbook flash flood in the Keisiesriver in the Western Cape yesterday. This river is flowing for the first time in 3-4 years. Video sent in by Dana Du Plessis.

Posted by Storm Report SA on Sunday, September 29, 2019
Meanwhile, less than three hours away in Hartenbos, homes and businesses were flooded by the heavy rains in the southern Cape. The SA Weather Service (SAWS) had issued warnings of the heavy rains expected over "the Overberg, Eden District and the south-eastern parts of the Cape Winelands of the Western Cape as well as the south coast and adjacent interior of the Eastern Cape".
Other footage in the past 24 hours include this from Derek Bekker of heavy rain over Monte Christo in Hartenbos:
Video taken by Derek Bekker of heavy rain over Monte Christo in Hartenbos.

Posted by Storm Report SA on Sunday, September 29, 2019
And this from Boela du Plessis of excessive flooding in Hartenbos:
More footage emerging from today's excessive flooding in Hartenbos sent in by Boela du Plessis.

Posted by Storm Report SA on Sunday, September 29, 2019
Meanwhile there's snow falling over Afriski Mountain Resort:
Snow currently falling over Afriski Mountain Resort

Posted by Storm Report SA on Sunday, September 29, 2019