Barely a month after widespread xenophobic attacks in South Africa, many of them reportedly aimed at Nigerians and Zimbabweans, Nigerian President Muhammadu Buhari will visit the country for talks this week.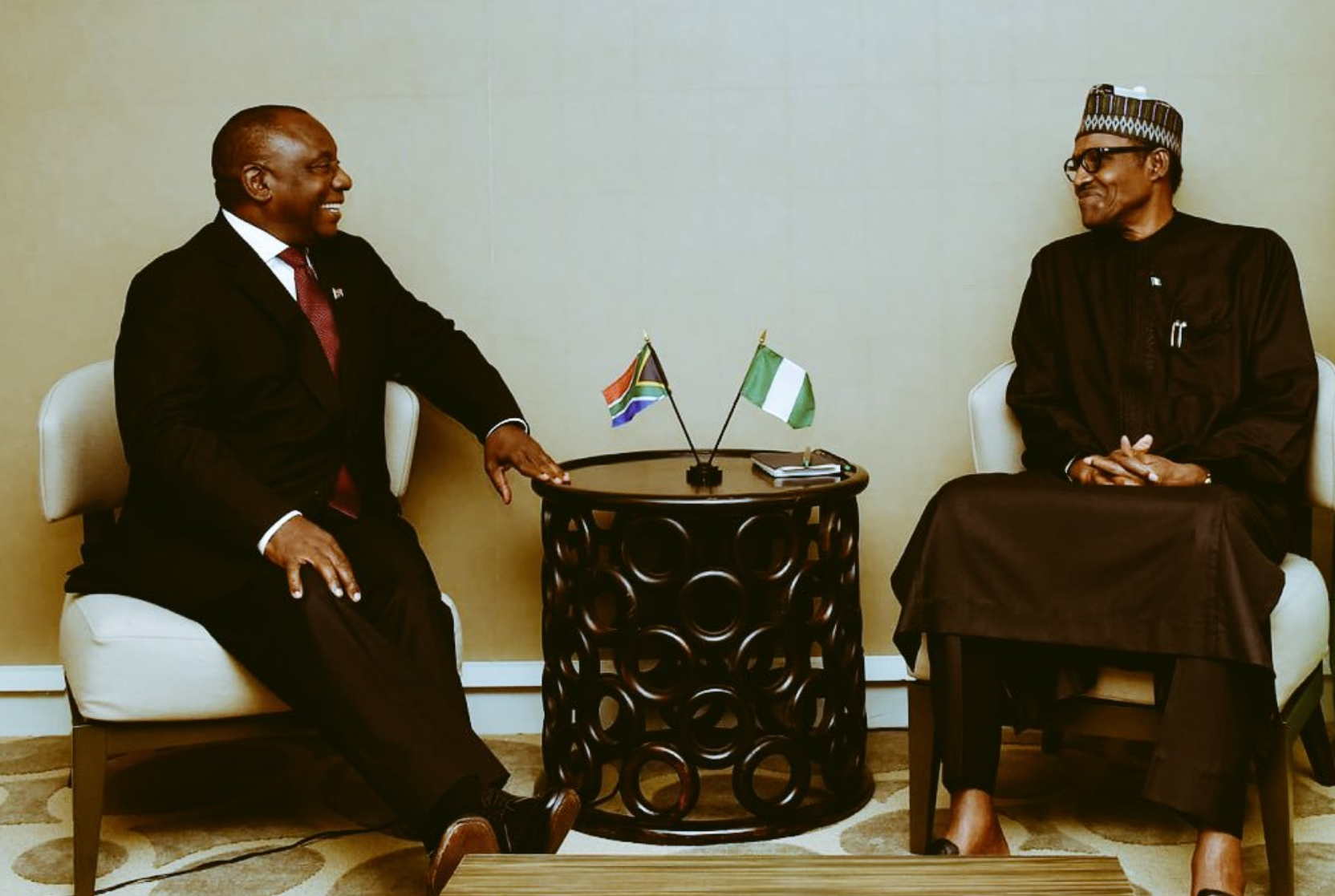 In a statement by President Cyril Ramaphosa's office today, no mention was made of the timing of the state visit, but played up the business, trade and other links between the two countries, which was worth R51.8 billion in 2018. The two countries vie for top financial position on the continent. According to Trading Economics, the GDP of South Africa in 2018 was $366 billion and Nigeria's $397 billion.
At the beginning of September, deadly riots in Pretoria and Johannesburg killed at least 12 people, including two foreigners, and targeted foreign-owned businesses (and local ones). At least 600 Nigerians opted to leave the country and go home after the violence. At the time it was reported in Reuters that Buhari would visit South Africa to address the attacks and seek a solution.
A special envoy of South Africa, former cabinet minister Jeff Radebe, visited Buhari in Abuja on September 16.
A number of South African businesses in Nigeria, including Shoprite and MTN, came under attack at the time the violence in South Africa, and several African sports teams and performers withdrew from events in South Africa to protest the xenophobic attacks or for fear of their own safety.