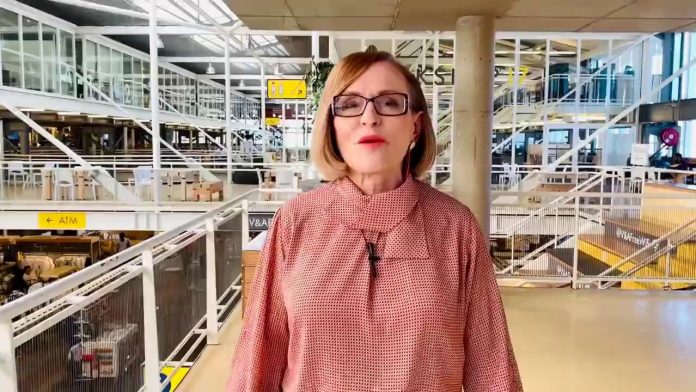 The head of the Economic Freedom Fighters, Julius Malema, has turned down an invite from former Democratic Alliance leader and Western Cape premier Helen Zille to chat with her on a new podcast, "Tea with Helen," saying that the retired politician should rather go look for the Sassa offices.
On Tuesday, Zille tweeted her invitation to Malema "for a no-holds-barred discussion on SA's future prospects. My diary is quite flexible, so you name the date, time and place. I'll serve the tea. Looking forward to your response."
The new podcast, whose tagline is "If you disagree, come for tea" and which has already featured guests former public protector Thuli Madonsela, journalist Max du Preez and Wits University Vice Chancellor Adam Habib, is hosted by Zille, who now works for the Institute of Race Relations. On Sunday, Zille asked her 1.4 million Twitter followers who they would rather have as her next guest, Thabo Mbeki or Malema. Malema got 73 percent of the votes, and Zille posted her invite online.
Malema replied, "I think you are lost, are you lot looking for SASSA offices?"
Zille replied, "Are you seriously ducking out of the debate with a lame 'joke'? Let's discuss the future of our country on a platform where we can go beyond 280c and get beneath the surface slogans."
I think you are lost, are you not looking for #SASSA offices?

— Julius Sello Malema (@Julius_S_Malema) October 1, 2019