On Monday charges were laid at the South African Police Service (SAPS) by AfriForum against the Tshwane Metro, Proco Management, Linked Thoughts Consulting and Faragamo Trading.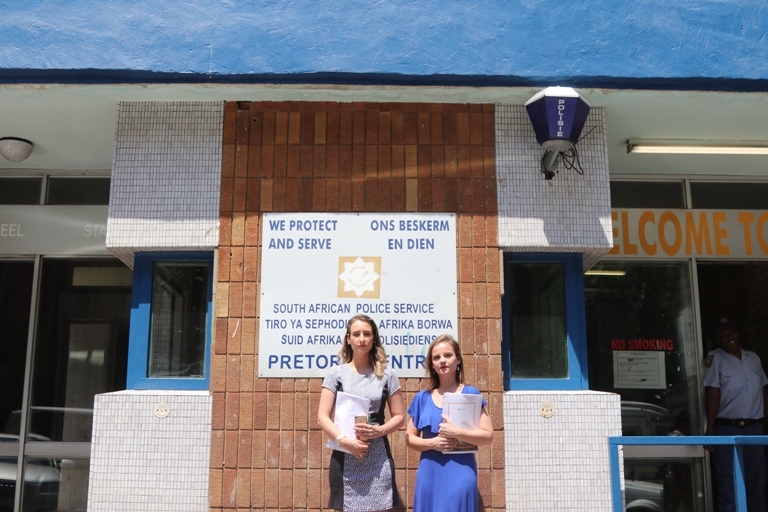 The civil rights organisation said this follows Proco Management, Linked Thoughts Consulting and Faragamo Trading acting as go-between when three farms were sold to the Metro at prices significantly higher than their market value.
According to the Strydfontein, Klipfontein and Roodepoort 504 title deeds, these so-called go-betweens owned the farms for a few minutes before selling them to the Tshwane Metro at millions more than the original purchase price.
"About R176 million from taxpayers' money was squandered as a result of the alleged corrupt land transactions. It is unacceptable that no steps have been taken against the sellers of the senior officials involved in the transactions," says Monique Taute, Head of AfriForum's Anti-corruption Unit.
In the case of Strydfontein (which comprises 20 smallholdings), Proco Management allegedly paid the original owners R117 million in total. Tshwane apparently bought all 20 smallholdings on the same day for R211 million, resulting in a profit of R94 million for Proco Management.
In a media statement, AfriForum says that:
"Tshwane bought the Klipfontein farm for R85,5 million from Linked Thoughts Consulting. On the same day, however, Linked Thoughts Consulting had bought the farm for R53 million from the original owners. This amounts to a profit of more than R32 million for Linked Thoughts Consulting.
"Faragamo Trading bought Roodepoort 504 (in the Bronkhorstspruit area) for R40 million from the original owner but sold it 40 days later for R90 million to the Tshwane Metro. The conveyances were finalised directly after on another, however.
"Augustine Makgata, Head of Planning and Development at Tshwane Metro, had recommended the excessive purchase prices for Klipfontein and Strydfontein in a report. In this report he also pretended that Proco Management and Nungu Trading (Proco Management's silent partner) were the owners of Strydfontein. Makgata could not provide valuations to support his price recommendations."
Roodepoort 504 was allegedly valued internally by the Tshwane Metro at R5,9 million; however, it was valued externally at R116 million by Dzilu Development Centre, as if the farm had already been developed, claims AfriForum.
"Taxpayers are the victims in suspect transactions like these," says Taute, confirming AfriForum was laying charges yesterday.
"While guilty parties allegedly get millions of rand in their pocket in but a few minutes, service delivery leaves much to be desired – something that could have been addressed by using these squandered millions," concluded Taute.