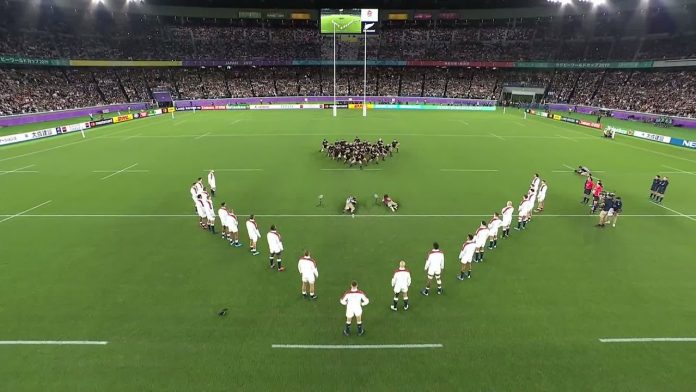 JAPAN – England beat New Zealand today at the Rugby World Cup to go through to the finals for their first time in 12 years… and it all started with this classic response to the All Black's famous and particularly intense haka on Saturday.
England showed their intent not to buy into the 'All Black aura' by defying the officials and lining up against the Haka in a V formation. Watch below.
England then went on to outplay the defending champs in an epic semi-final, scoring after just 90 seconds and ending the first half 10-0 (the last time New Zealand didn't score in a RWC first half was in 1991!) England powered to a 19-7 full-time victory over the All Blacks – read the details here.
WATCH England's Incredible Response to Intense New Zealand Haka