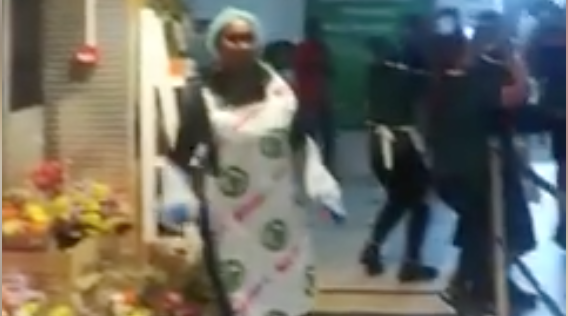 The atmosphere in South Africa is electric! The Springboks WON the semi-final against Wales! SA is through to the FINAL of the Rugby World Cup on Saturday. And not since Nelson Mandela died has the country again felt so united in joy and hope. As Madiba once said: "Sport has the power to change the world. It has the power to inspire. It has the power to unite people in a way that little else does… Sport can create hope where once there was only despair." These videos prove it all…
WATCH South Africans celebrating at Glenwood Village Spar:
Caught the end of the game at Glenwood village Spar. Incredible

Posted by Michele Gayle Gunn on Sunday, October 27, 2019
Gauteng publicist Georg Knoke said: "This is the soul of South Africa – celebrating the win of the Springboks over Wales yesterday – the joy of the ordinary happy South African!"
Similar scenes were seen (and HEARD!) around the country.
WATCH South Africans Celebrating in the Streets of Uitenhage
And South Africans didn't even need a crowd to celebrate:
Isie jy nie dis jou body!! Isie jy nie dis die BOKKE wat Finals toe is…!!!

Posted by Michael Magerman on Sunday, October 27, 2019