Following the flurry of snow on Sunday night and Monday in South Africa, local residents in parts of the Western Cape have woken up Tuesday to wonderful sights of snow capped mountain peaks from an overnight snowfall.
If you don't have to go to work today (!), Snow Report SA says: "There's a good amount of snow on the mountain at Matroosberg Reserve this morning. The 4×4 trail to reach the snow is open for vehicles that meet the requirements (check with them for details)."
Here are more photos of South Africa's latest snowfall!
Please visit Snow Report SA for more!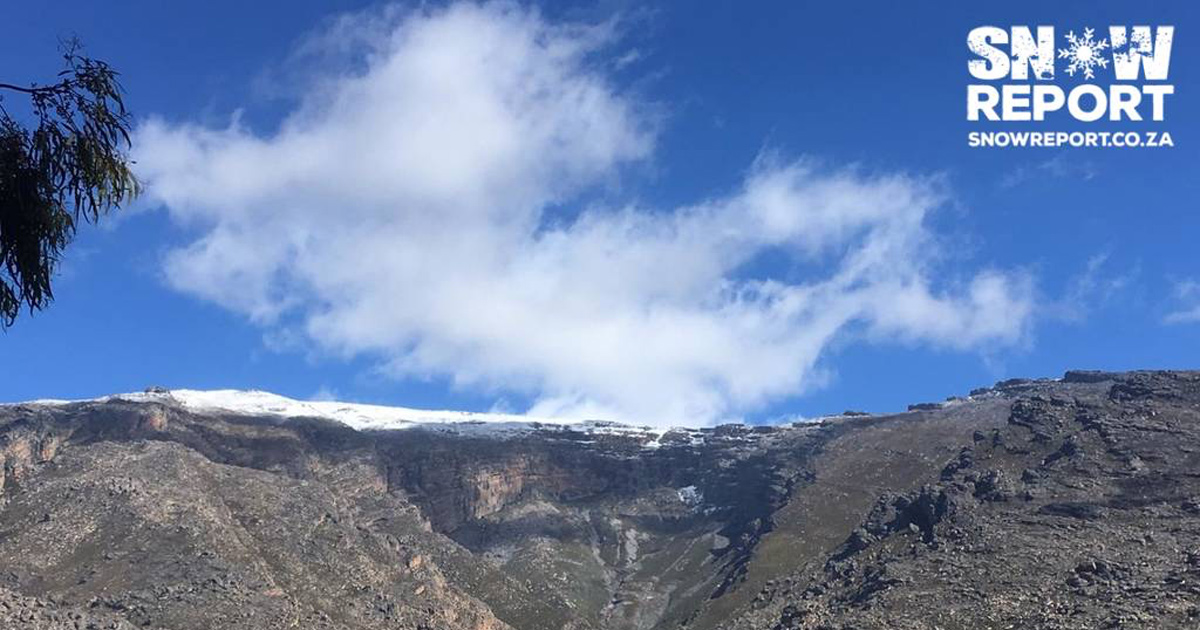 More snow again this morning on the aptly-named Sneeukop in the Koue Bokkeveld (Snow Head in the Cold Buck Shrubland!)
Stunning Snow picture from Worcester and Swartberg Mountains yesterday:
MORE SNOW IN SOUTH AFRICA PICTURES:
You can catch the snow on the webcams at https://snowreport.co.za and https://mydorpie.com/webcams