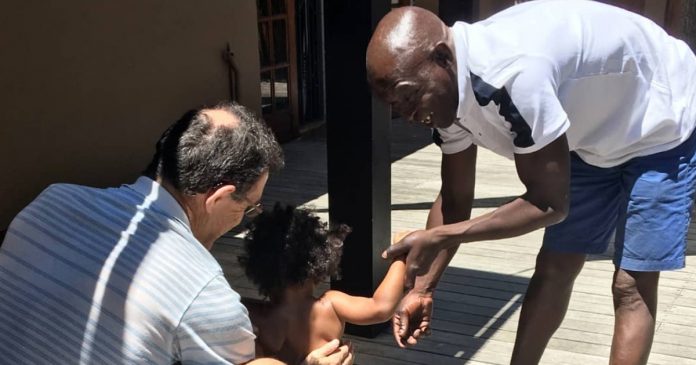 There are a thousand reasons to feel chills as we count down to the 2019 Rugby World Cup Final on Saturday. This is one of them.
Springbok captain Siya Kolisi's father – Fezakele – is flying to Japan to watch his son play in what must be one of the proudest moments of his life, and of South Africa's history. And this is Utata's first trip abroad ever.
He will be joined by Siya's father-in-law as well.
Siya's wife Rachel, who is already in Japan, posted this message on Instagram on Tuesday: "My dads are on their way 🇯🇵 Utata's first overseas trip – what a time to be alive 🙏🏼"
This will be Siya's 50th appearance in a Springbok jersey.
Rachel and Kolisi were married in 2016 and have two children – Nicholas Siyamthanda (4) and daughter Keziah (2) – who are with them in Japan at the moment. Rachel posted this beautiful selfie her hubby took:
Siya's half-siblings – Liyema and Liphelo – who also live with the family are unable to join them, because like many other young South Africans – it's exam time right now!
Many of Siya's fans left heartfelt messages on Rachel's Instagram post expressing their emotions at the fact that Siya could become the first black captain to win the Rugby World Cup, and that his father's first trip abroad is for such a momentous occasion.
#mycaptain #myson #strongertogether