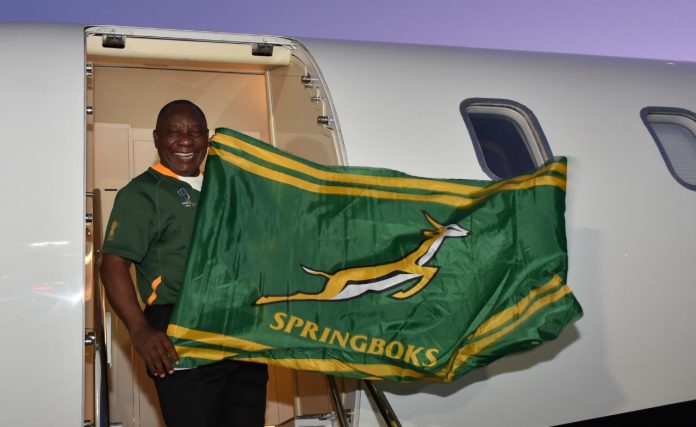 As promised to Springbok captain Siya Kolisi, President Cyril Ramaphosa is winging his way to Japan right now to watch South Africa take on England in the Rugby World Cup Final on Saturday (11am SA time, don't miss it!).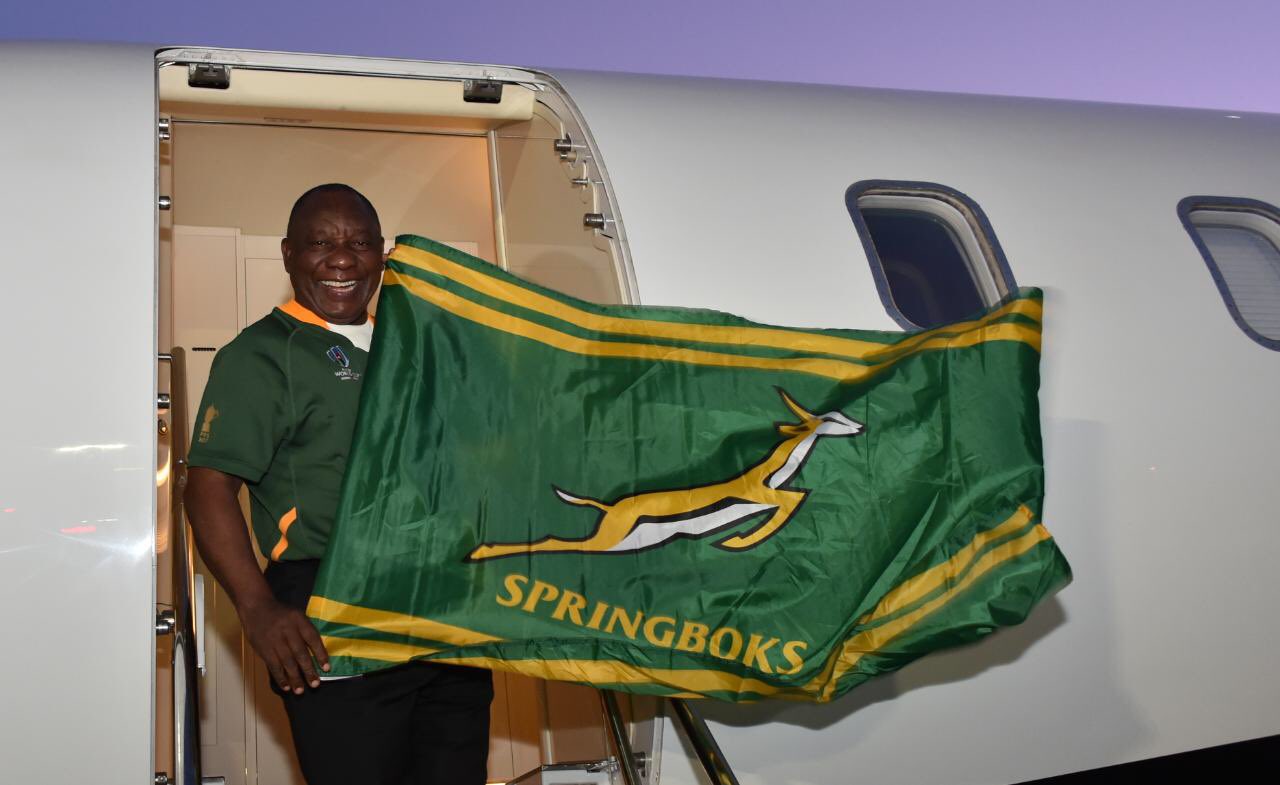 Ahead of the Semi-Final against Wales, Ramaphosa placed a special video call to Kolisi in which he promised he would "come and lift the Web Ellis trophy with you". After the winning match he tweeted to England Prime Minister – Boris 'BoJo' Johnson – "see you in Japan".
And today he made good on his promise, confirming during a Q and A session in the National Assembly that he would be on his way to Japan after answering oral questions. The news was met with a round of applause.
Reading a message from Japan, Ramaphosa said: "We would like all South Africans tomorrow, on Friday at 13h00 – 1pm – to either wear the Springbok jersey if they have one, to pause for a moment of silence wherever they are, and to – if they're in vehicles – to blow their horns – at 1 o'clock – so that we send a very clear message to the Springboks!"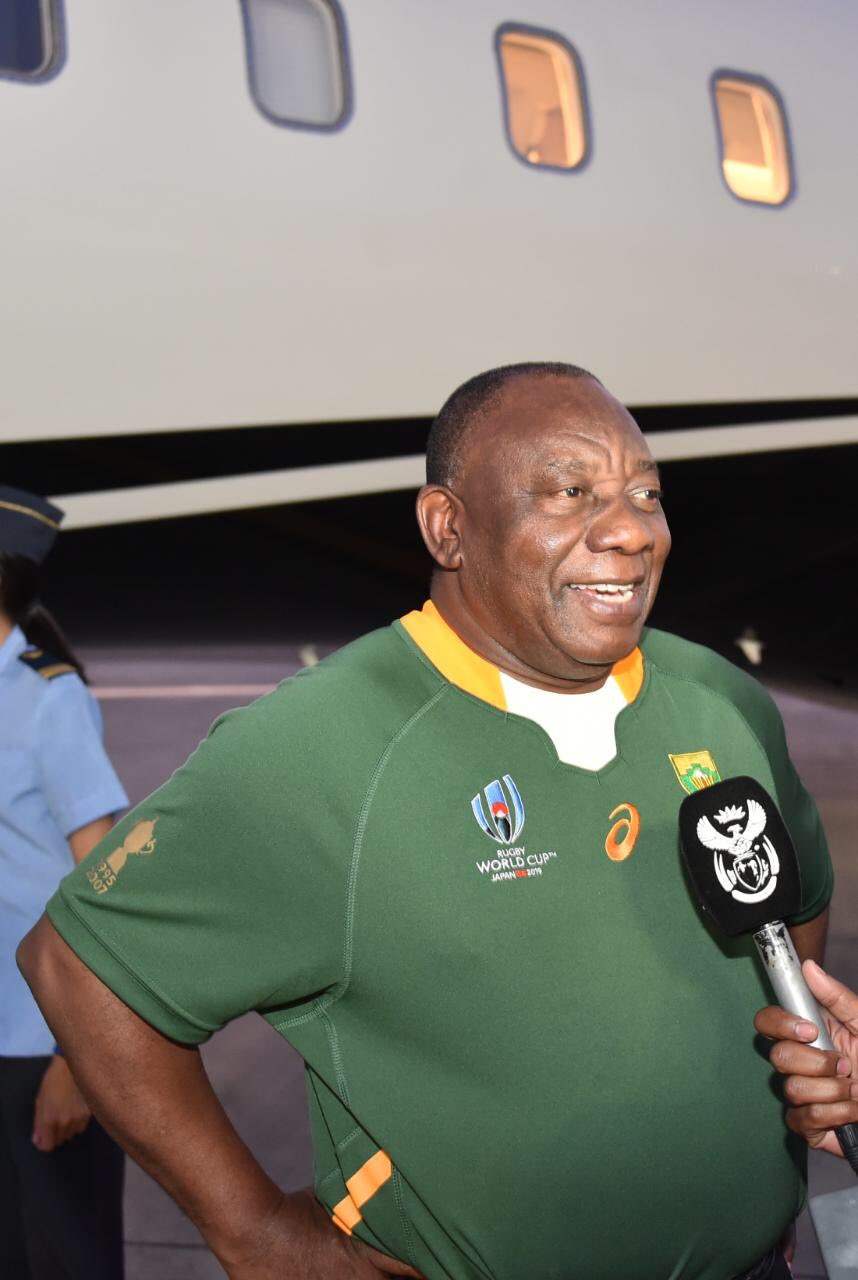 Ramaphosa also encouraged the Springboks to play their hearts out, and bring the trophy back home to South Africa… where it belongs.
Tonight The Presidency posted photos of Ramaphosa about to board the plane, and said: "President Cyril Ramaphosa departing South Africa ?? for Yokohama, Japan ?? where he will lead the nation's support for the Springboks in their Rugby World Cup final against England. #RWC2019 #StrongerTogether"
WATCH VIDEO: President Ramaphosa to join the Boks in Japan for RWC Final
Ramaphosa was in Japan as recently as two months ago, for the Tokyo International Conference on African Development (TICAD VII) Summit.
"South Africa's moment has arrived". President @CyrilRamaphosa has urged all South Africans to wear their Springbok rugby jerseys and at exactly 13h00, pause for a moment of silence, and those in their cars blow their horns and make the Springboks feel our presence. #RWC2019

Posted by The Presidency of the Republic of South Africa on Friday, November 1, 2019