As South Africans know, Theewaterskloof Dam – which supplies most of Cape Town's drinking water – came dangerously close to drying up. But from hurtling towards Day Zero, the good news story below – written and photographed by Marine Conservation Photographer, Jean Tresfon – shows how wonderful things are looking right now…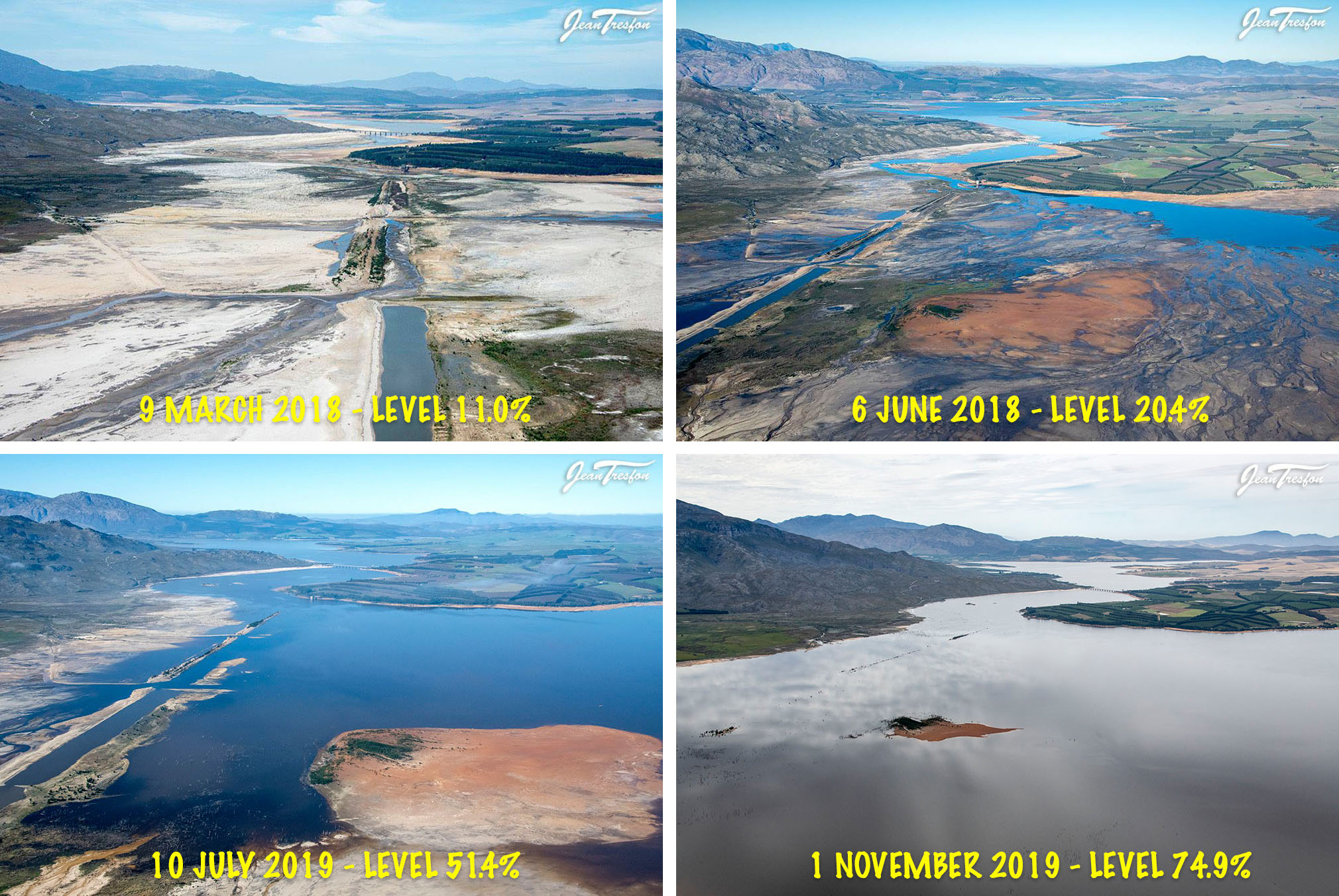 Amazing the difference a year of good rains can make, writes Jean Tresfon.
I've been trying to keep a rough visual record of the Theewaterskloof dam levels since the dam hit record lows last year.
March 2018: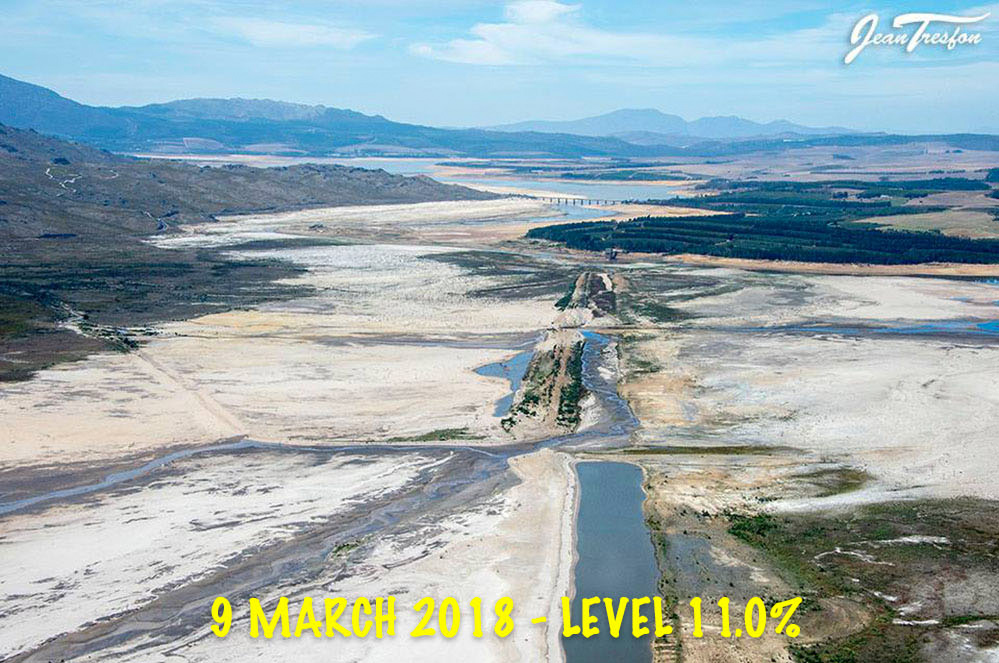 June 2018: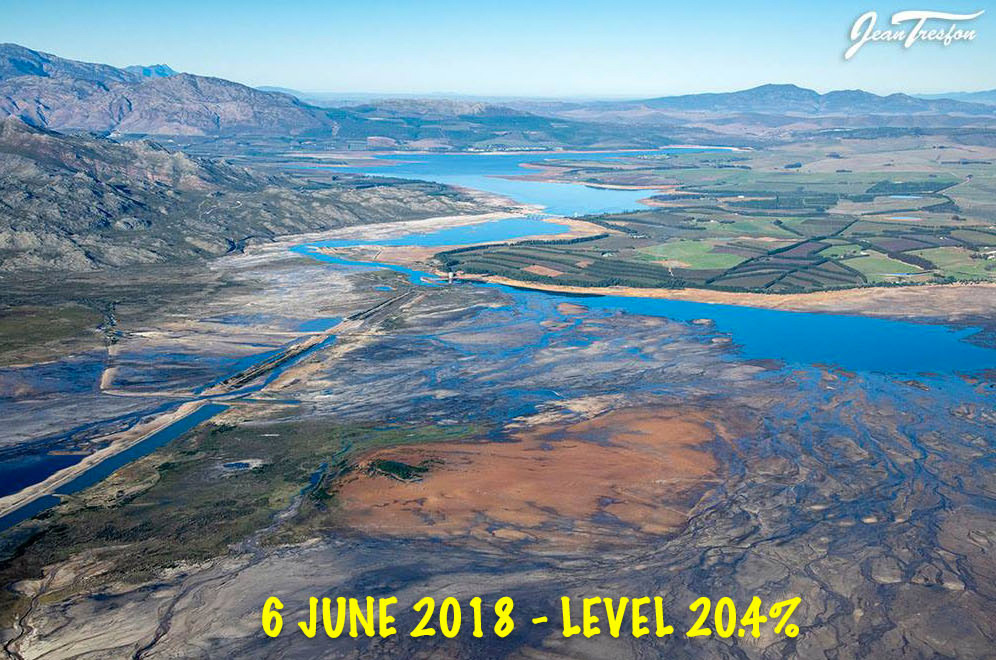 July 2019: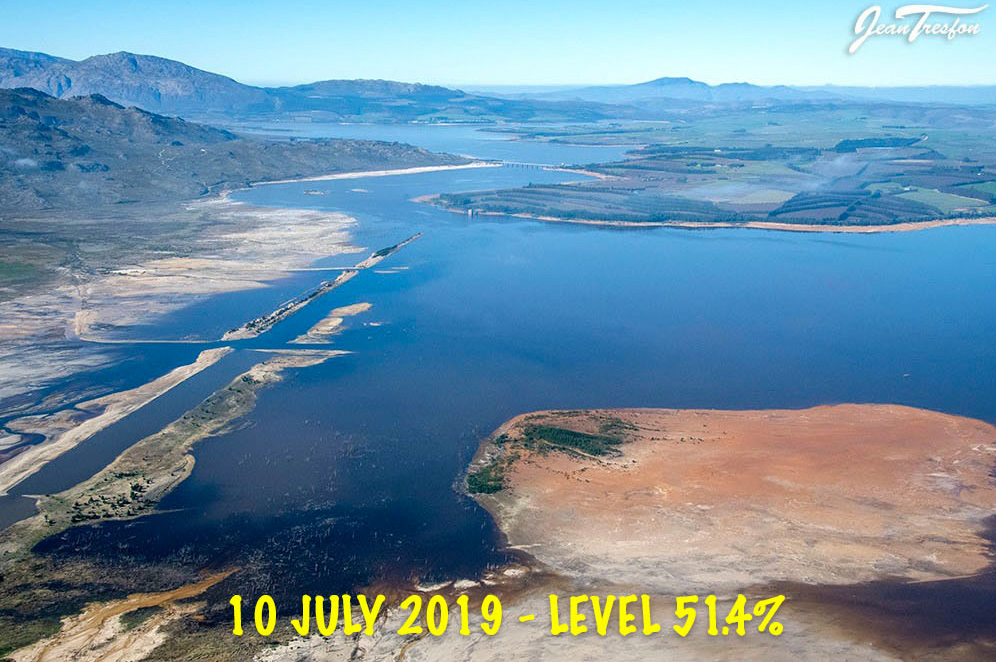 On Friday (1 Nov 2019), following a week of heavy rainfall, I took another flight to get an updated picture of the dam levels.
November 2019: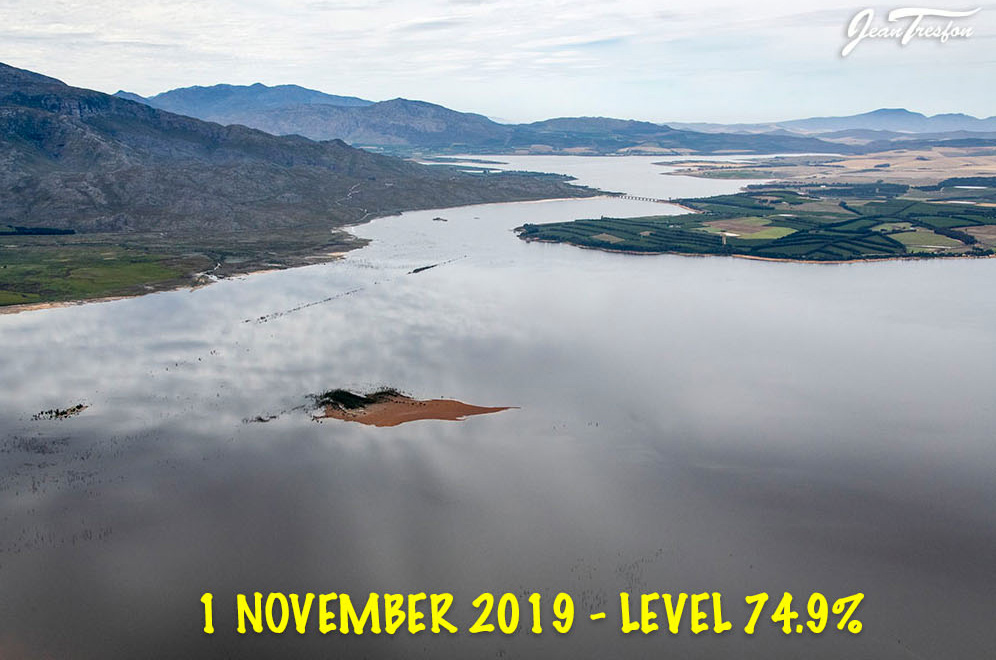 The photos were all taken from my gyrocopter from high overhead the west side of the dam looking east towards Caledon in the distance.
The first image was shot from a lower altitude and a bit closer to the bridge but the other three were all shot from a similar position.
Obviously not an exact science as I have to try and remember in my head what the previous shots looked like but close enough for comparative purposes.
Levels all obtained from City of Cape Town This Week's Dam Levels at the time of shooting.
***
JEAN TRESFON is a South African marine conservation photographer who specialises in aerial and underwater photography. He flies several times a week specifically to keep tabs on our South African marine wildlife and regularly assists the authorities with shark and whale spotting.
To see more of Jean Tresfon's photos and updates: