There were some amazing scenes today in Durban as crowds filled the streets to proudly celebrate the Springboks bringing World Cup Rugby's coveted Web Ellis Trophy home after winning the RWC in Japan. SAPeople contributor Carol Malley stood on a pillar outside Durban's City Hall to capture the awesome photos and video on this page (watch the fans sing Shosholoza below)…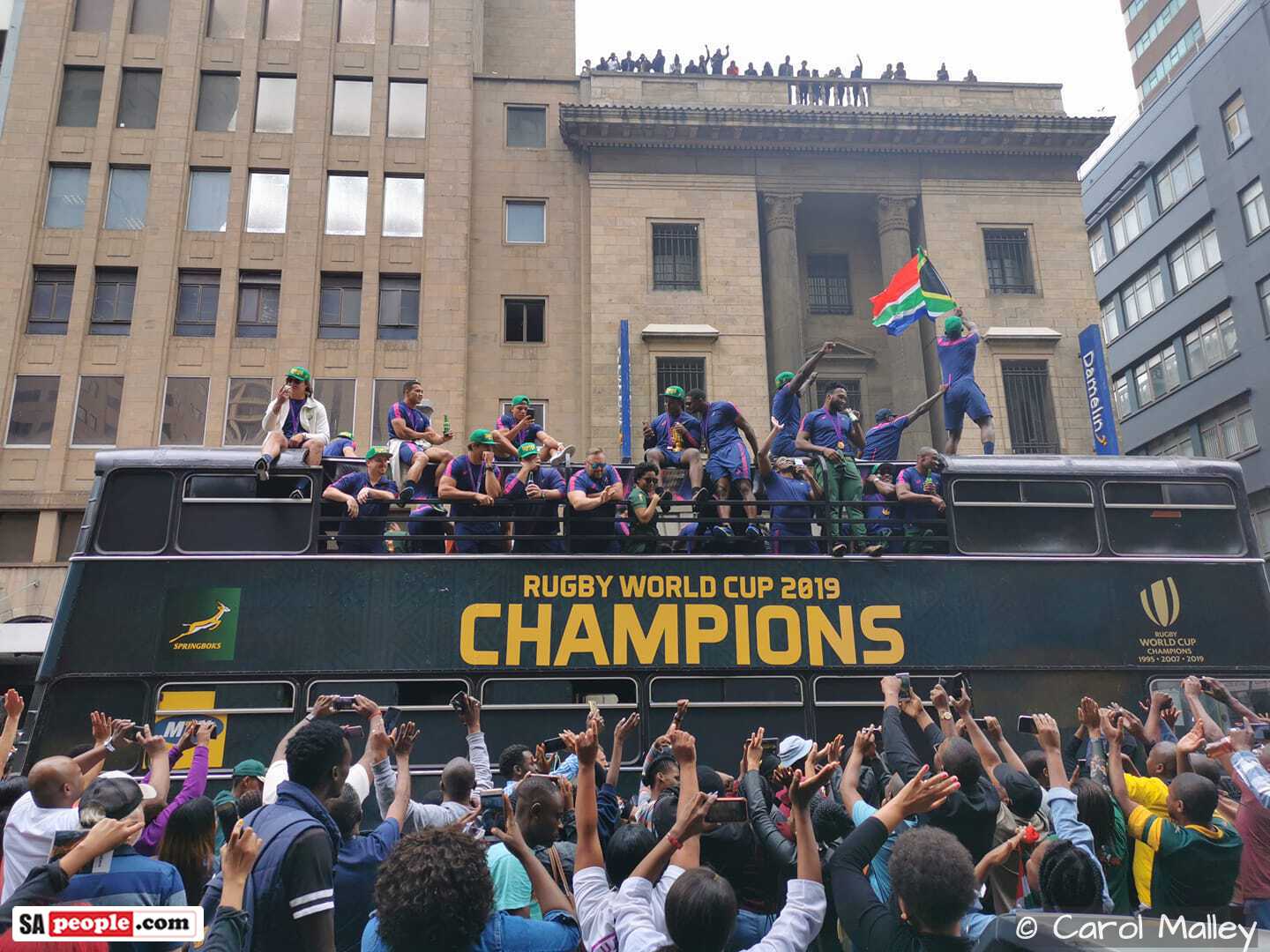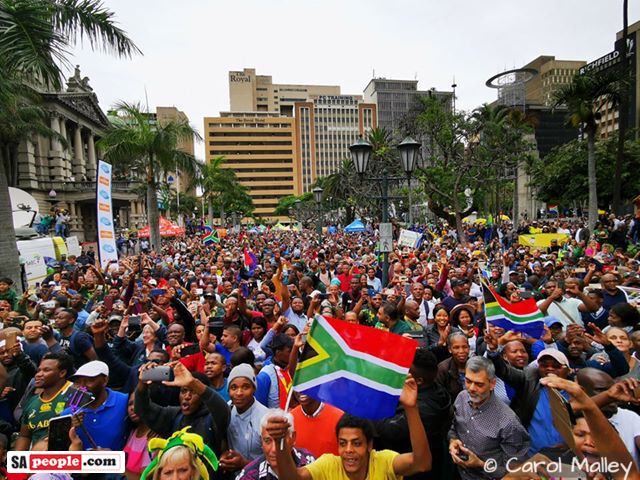 "I screamed like a banshee with the rest of the crowds 😂 – an experience I will treasure deeply," says Carol.
Carol's photos capture the glee and joy of both the Springboks and their fans, as a jubilant South Africa celebrates rugby's biggest win, and the tremendous boost it has brought to South African morale.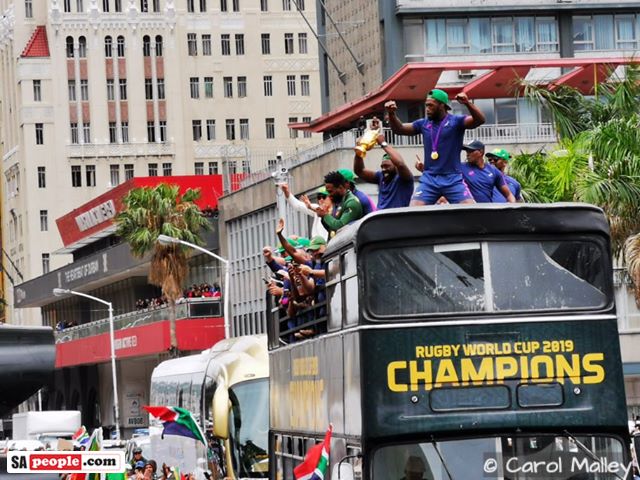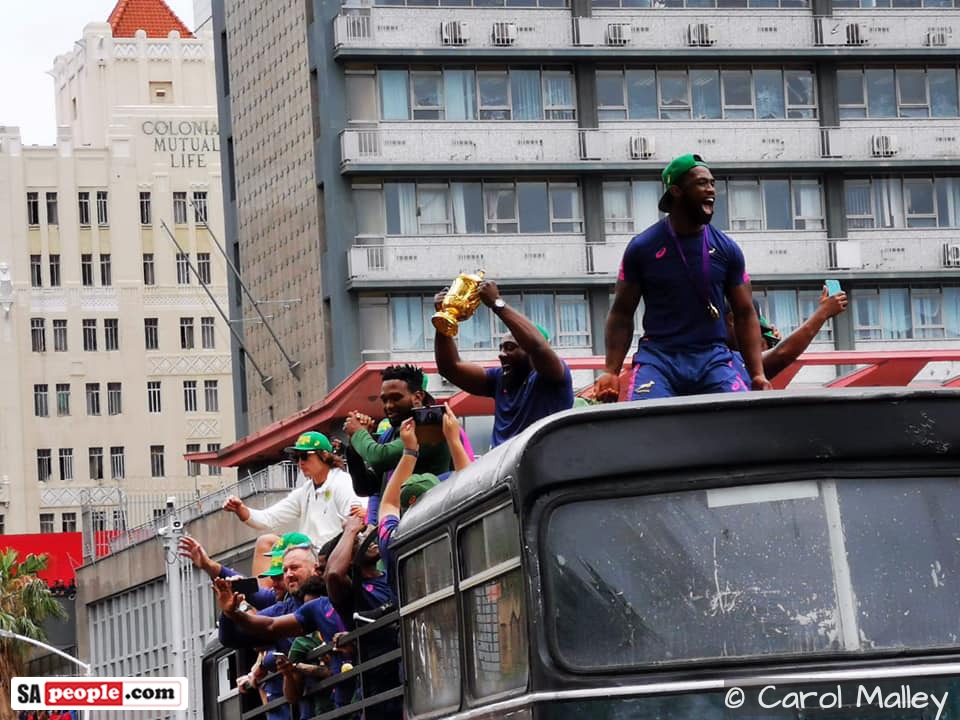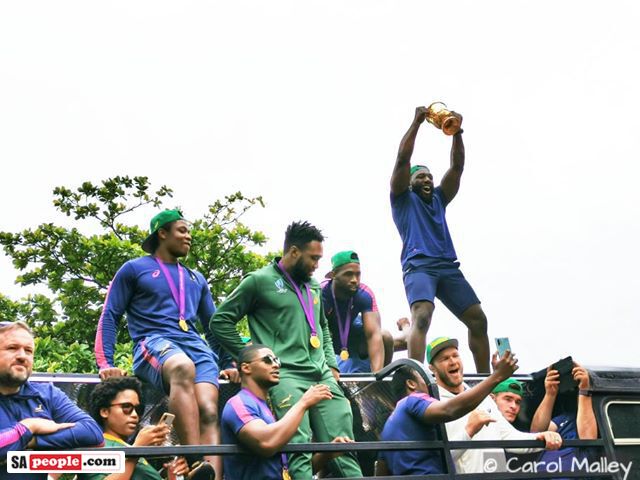 "It was absolutely amazing," says Carol, pictured below with a stranger "named Ayanda 😊" with whom she made friends.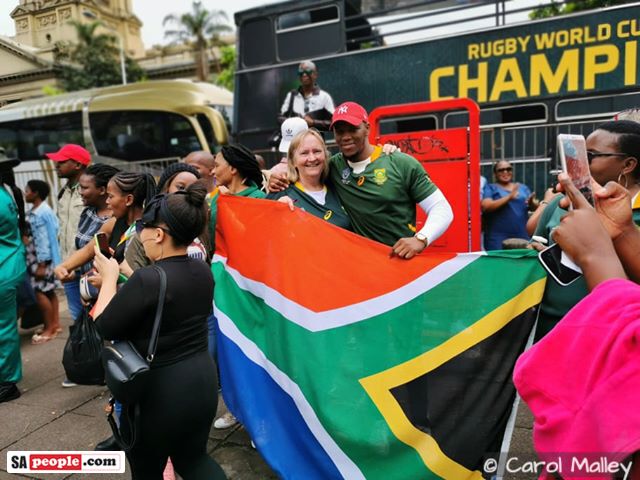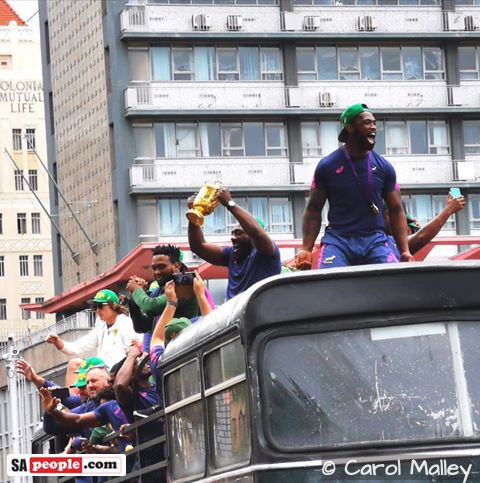 Vanessa Joy Adams was also in the crowds and captured these two classic pictures: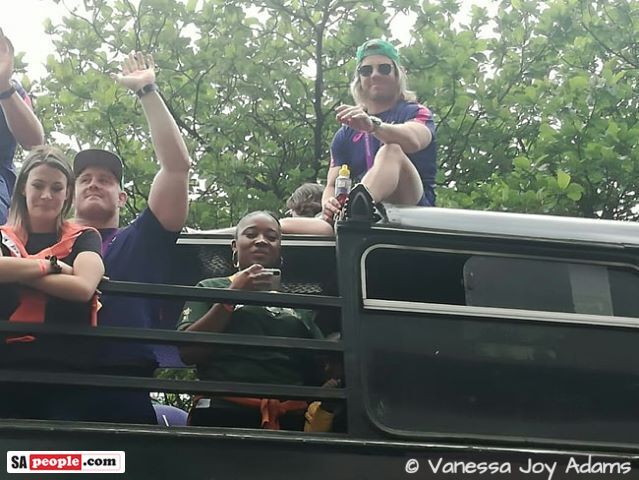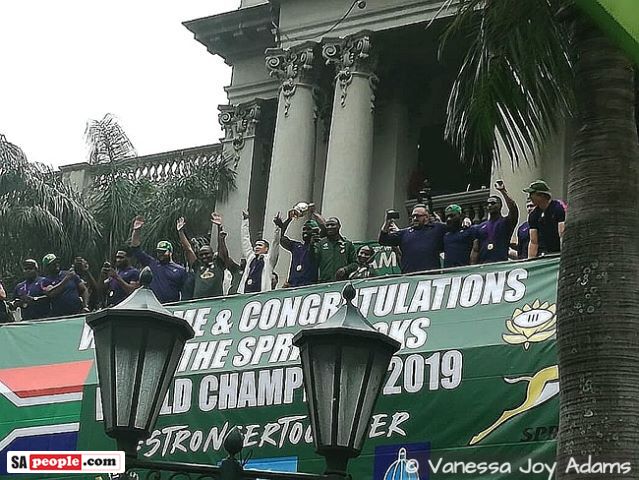 Beast – who has just announced his retirement – holding the Web Ellis Cup: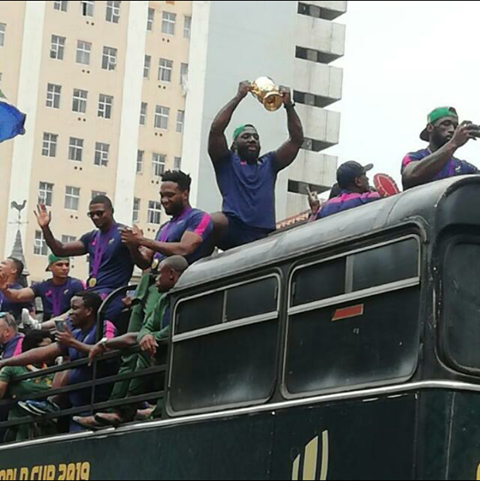 WATCH VIDEO: Fans Sing SHOSHOLOZA at Springbok RWC Trophy Tour / Parade in Durban, South Africa
Bonus Photos – Springbok Trophy Tour – Parade in Durban, 8 November 2019: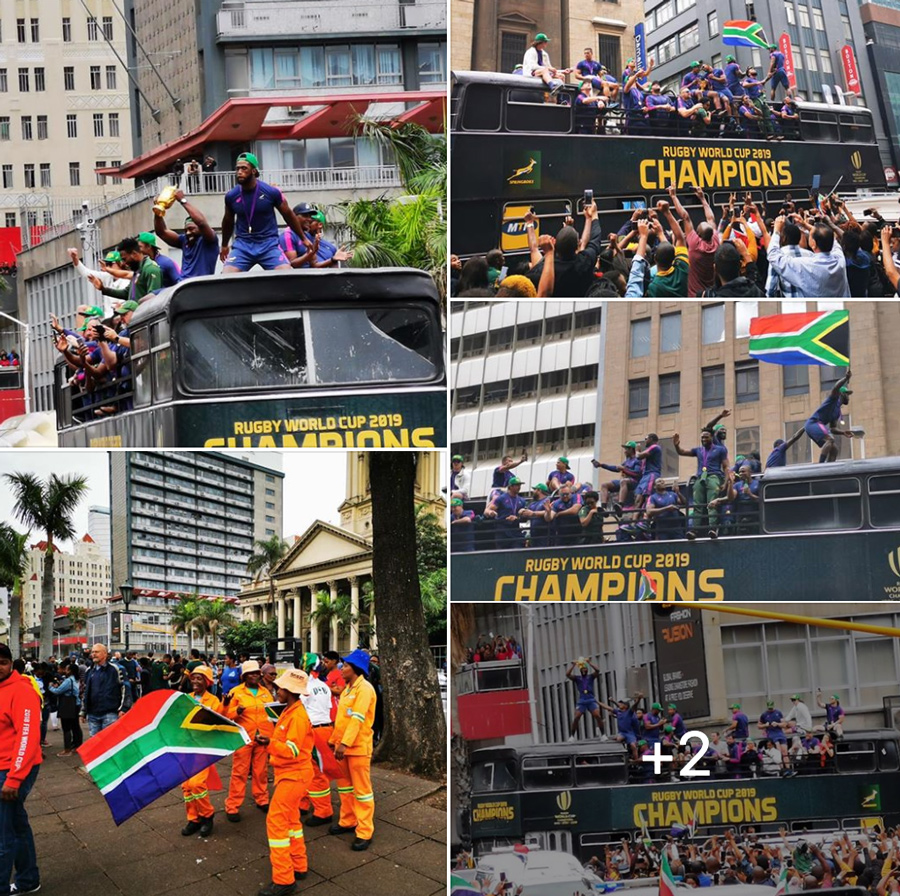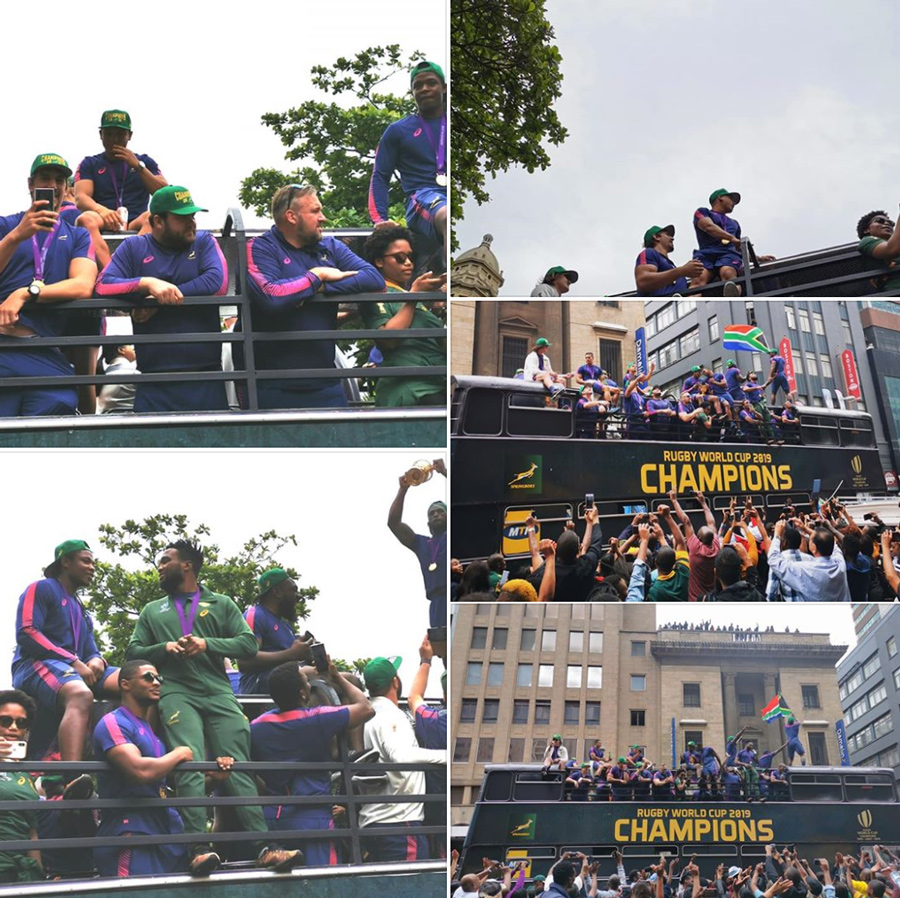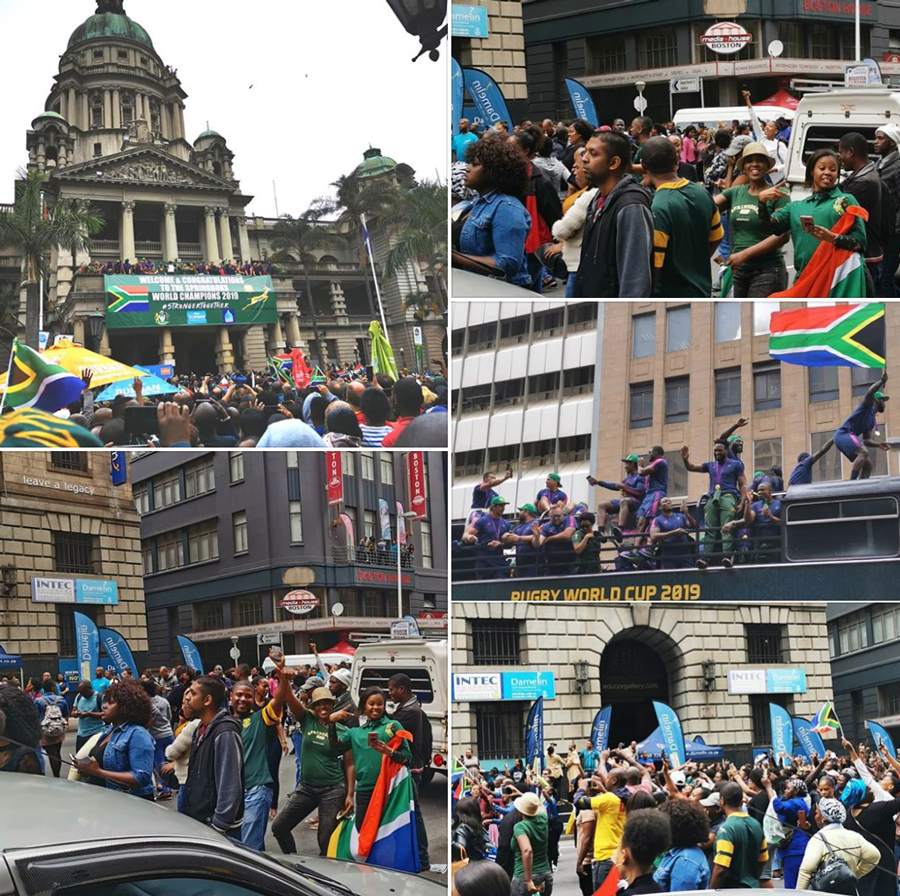 ALL PHOTOS AND VIDEO © CAROL MALLEY (with two pictures © Vanessa Joy Adams)