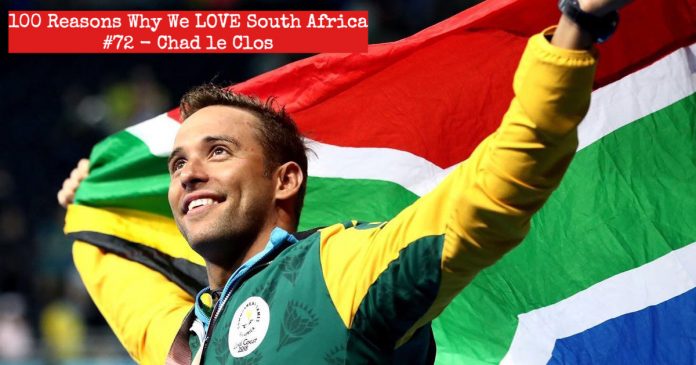 South African swimmer Chad le Clos scooped another Gold at the FINA Swimming World Cup (SWC) in Doha, Qatar, on Friday. While we were all celebrating Le Clos' 144th world cup gold for the 100m Men's Fly on Thursday evening, he swam his way to another victory, this time in the 200m Men's Fly… taking his world cup gold tally to 145!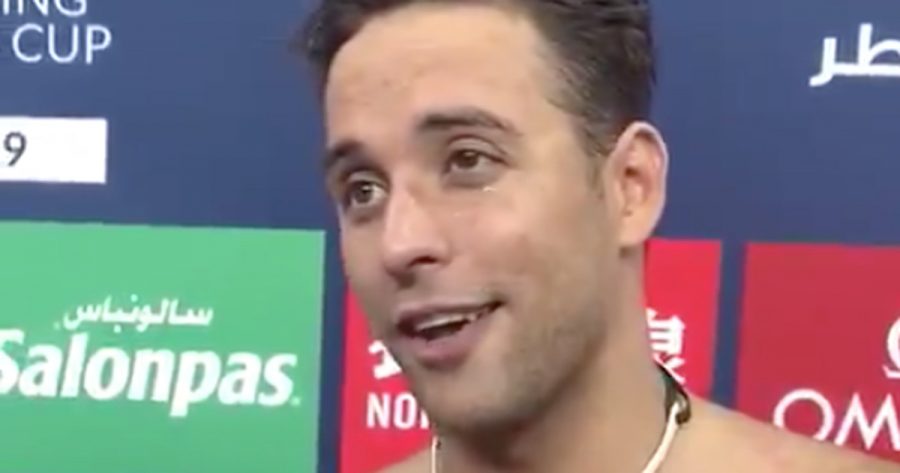 For the first gold in Doha, which Chad said he wasn't expecting to win at all, he had posted a few excited tweets about it. But for the second, he simply posted on Saturday: "Another gold last night ????? thanks again everyone."
FINA said: "Great to have seasoned World Cup campaigner Chad le Clos ?? back in the water and he again found himself on top of the podium having secured ?, this time in the Men's 200m Fly. ?"
Le Clos secured the victory in a time of 1:57.66.
And the best thing is that his father was there to witness it! Le Clos revealed in an interview after the race, that his father Bert (who is famous for supporting his 'boy') had flown from Durban to watch the event.
An elated Le Clos said this week that he is "always proud to represent my country ?????" and that Doha is a "lucky place" for him. He has trained there for years and says he calls Doha his "second home".
WATCH Chad le Clos Win 145th Swimming World Cup Gold Medal, Men's 200m Fly
Great to have seasoned World Cup campaigner Chad le Clos ?? back in the water and he again found himself on top of the podium having secured ?, this time in the Men's 200m Fly. ? #SWC19 #SWIMMING pic.twitter.com/piyVclW8MW

— FINA (@fina1908) November 8, 2019
Watch interview with Chad le Clos after his second Gold Medal win:
I missed him ❤️ @chadleclos pic.twitter.com/QtOACkuwId

— LANDI ?? (@ntmyanialler) November 8, 2019