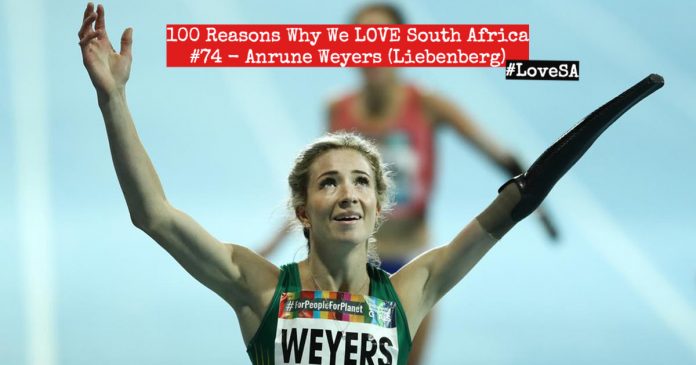 DUBAI – South Africa's first gold medal at the Dubai 2019 World Championships was won by 27-year-old Anrune Weyers (Liebenberg) in the women's 400m T47 with a championship record (55.79), something that not even the 27-year-old sprinter expected to achieve. Two other South Africans won bronze.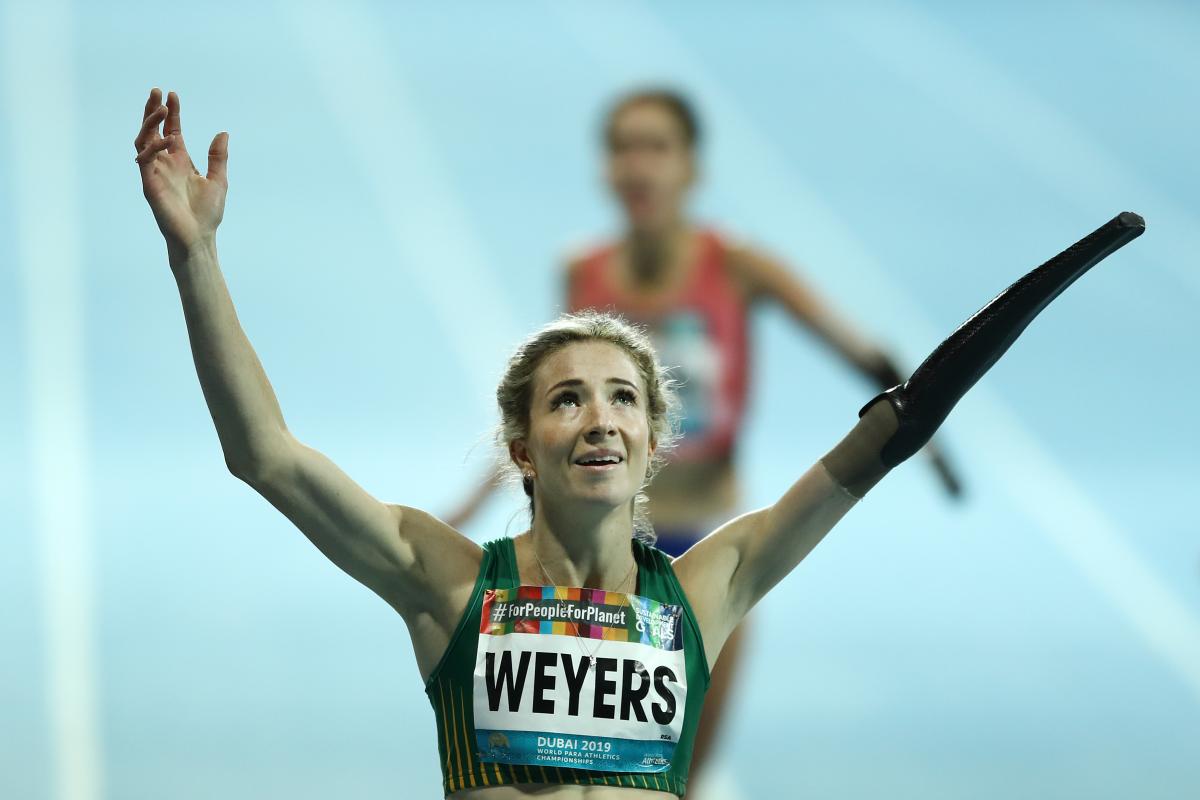 "Last year was really tough because of injuries," she said afterwards, according to a World Para Athletics statement. "It has been a miracle to run here, because I just had six weeks of training (after a surgery), so this is has been amazing. I'm really thankful to be injury free and run."
Weyers won in Doha four years ago, although she was Anrune Liebenberg then. China's Lu Li took silver (58.61) in Dubai and Lisbeli Vera of Venezuela, bronze (58.98).
On Sunday, Weyers was also won South Africa's Sportswoman of the Year with Disability Award.
On Saturday, South Africa's Charl Du Toit (50.53) got bronze after coming third in the men's 400m T37 after Russians Andrei Vdovin (50.45) and Chermen Kobesov (50.47).
South Africa's Reinhardt Hamman took bronze (54.63) in the men's javelin F38 final , after 19-year-old Corey Anderson established a new record (56.28) and Ukraine's Oleksandr Doroshenko (54.87).
WATCH Anrune Weyers on her big (unexpected) Gold Medal win
Racing with her married name on her bib, Anrune Weyers (Liebenberg) claimed T47 400m gold and later spoke with @stuartweir about her win and the support she has received #Dubai2019 pic.twitter.com/S5mdxvW1tr

— AW (@AthleticsWeekly) November 10, 2019
About last night at #Dubai2019 – Anrune Weyers takes #SouthAfrica's first gold at the World #ParaAthletics Championships 2019.#AnruneWeyers won the women's 400m T47 with a championship record (55.79), something that not even the 27-year-old sprinter expected to achieve. pic.twitter.com/xTgvjdG6Ds

— Athletics Africa 💛 (@athleticsafrica) November 11, 2019