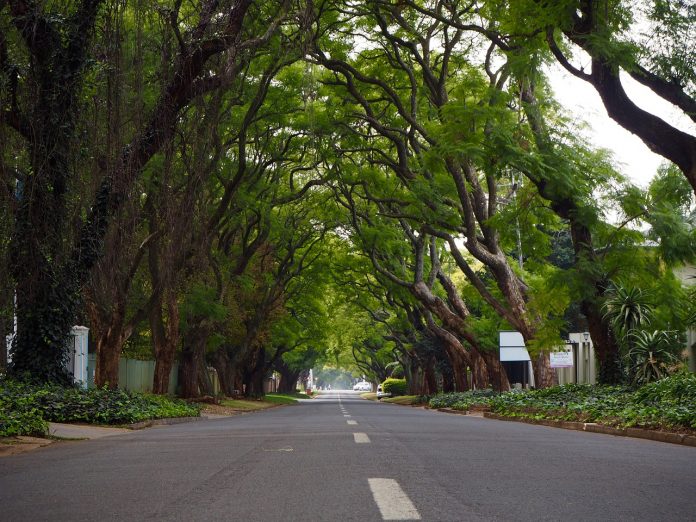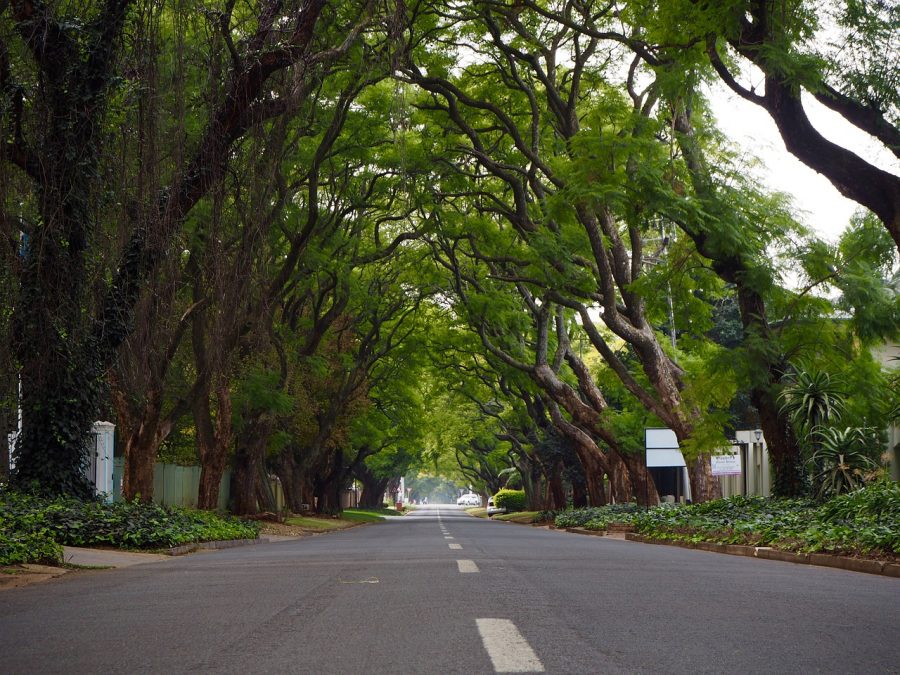 At the end of winter 2019, we have a lot to be negative about… writes Steve Hall. And not just in South Africa. Europe has no clue, Britain has no plan, and The US, it would seem, has no morals. If there was a single country doing well right now, their celebration will be short term, because listening to the news on Global climate change, it would appear as though Earth has no future.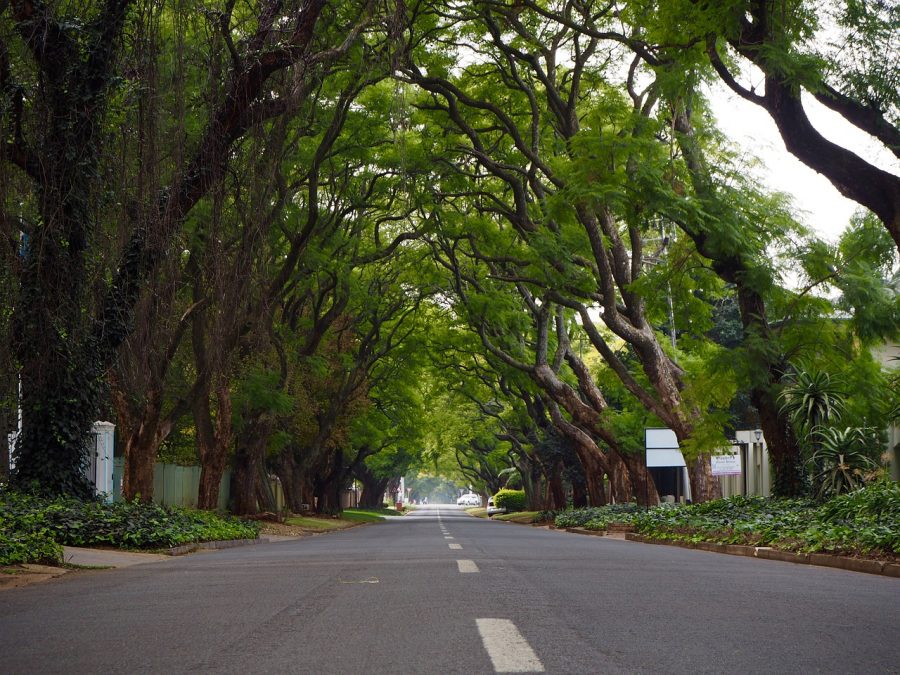 Even Johannesburg's saving grace, the trees, are under threat, and the world's largest man-made urban jungle is being condemned to a slow death by a miniscule migrant from South East Asia.
On my street alone, large red bandages of plastic doom strangle the stems of London Planes and English Oaks, as these once proud trees stand barren and bare and sentenced to the saw of the next municipal undertaker.
It is a depressing procession of red gloom, and the big letters written read PSHB. The Polyphagous Shot Hole Borer Beetle is spreading throughout South Africa like a cancer, and it seems as though, just like the state of the rest of the world, there is no known cure.
"Perhaps the Truth depends on a walk around a lake."
These words by the poet Wallace Stevens have always walked with me when I feel that I have no answers, and although I was under no illusion of finding some big answers to the world's massive challenges, I was pleasantly surprised by what I found as I left the single bounded truth of my own walls of worry.
The air was summery, warm and almost hazy, and what struck me was the abundant birdsong in the suburbs. During winter, my mind had run amok with thoughts of dead trees meaning no birds, yet here they were, and they were announcing their presence loudly.
My eyes turned up towards many of the branches of the red-labelled condemned trees, and I saw more green leaves than I had thought possible. There were still many dead looking branches, but in some cases half the tree was bearing shiny new leaves, and on other trees, new shoots had sprouted from the thickest of boughs, and even from the most stubborn and gnarled of trunks.
It seemed almost as if the tree has found a way to survive. It has prioritized its energy, sacrificed some of the old structures, and found avenues of new growth, however difficult.
I wondered if there weren't some great lessons right there for my own life?
Could I let go of some of the clutter of old ways and accumulations, and grow some exciting new possibilities? Could I be sure of putting my own energy into the real things which matter, and not cast this precious resource into the abyss of anxiety?
Perhaps there is a message here for our own Government?
The old structures are in need of pruning, and the tree does this from within. There is still an energy in the tree, and it is desperately looking for a new path, and while it may not be the same massively abundant provider of shade which it once was, it will grow if allowed and flourish if encouraged.
Wallace Stevens never learned to drive, and composed all of his poetry whilst walking. He escaped the single version of the Truth one often finds from behind a desk with a looped news channel on in the background.
With a fresh perspective on my next walk, perhaps I could see the 'wold' for the trees? Now whilst I can't verify this entirely, I have learned from a wise mentor that the original statement that we "can't see the wood for the trees", may indeed be flawed. The word 'Wold' is an Old English meaning of a clearing, or 'an elevated, treeless tract of land' according to Your Dictionary.com, and it would make sense then that we can't see the clearing for the trees as an interpretation of this well-known phrase.
A piece of that forest of assumption was removed from my own eye when I met William on my latest walk around the hallowed turf of a golf course – where it seemed as though I made acquaintance with most of its trees.
William arrived neatly attired in his white Caddy overall. His face still smiled through a nasty looking gash to his top lip and across the bridge of his nose. It looked painfully recent. Immediately I put up my red banner of censure and jumped into judgement. Caddy. Weekend. Liquor. Barfight. Shame, life is tough for some. Like the trees of Johannesburg, he stands no chance.
There was something though about the spring in his step which was like a green shoot of possibility through the mindset of the probable. I asked him what had actually happened.
His eyes lit up. Rugby injury. Flank forward for Blanco Rugby team. Try saving tackle. Boot in the face.
There are millions of Williams in our country, and all we want to hear is the term 'Green Shoots'. Through all the clutter and chaos of his own life, he knows what to do. Cut away that which doesn't serve, prioritize your own energy, and focus on the job in the moment.
I would have loved to have seen that tackle.
It may have closed one of his eyes temporarily, but it opened both of mine.
STEVE HALL is a passionate South African whose recent poem – Siyabonga Springboks – went viral. His insight comes from a quarter of a century observing and working in the field of Leadership – in two businesses, namely Learning to Lead and Lead with Humanity.