Roodepoort dog owner Daleen van Niekerk, and her husband, have been left heartbroken after a gang of children leaned over their front gate and stole their loyal pet, Lara… who may now be destined to be used as 'bait' in illegal dog fighting in South Africa. (Watch video at bottom of page.) UPDATE: Stolen Dog Has Been Found and Returned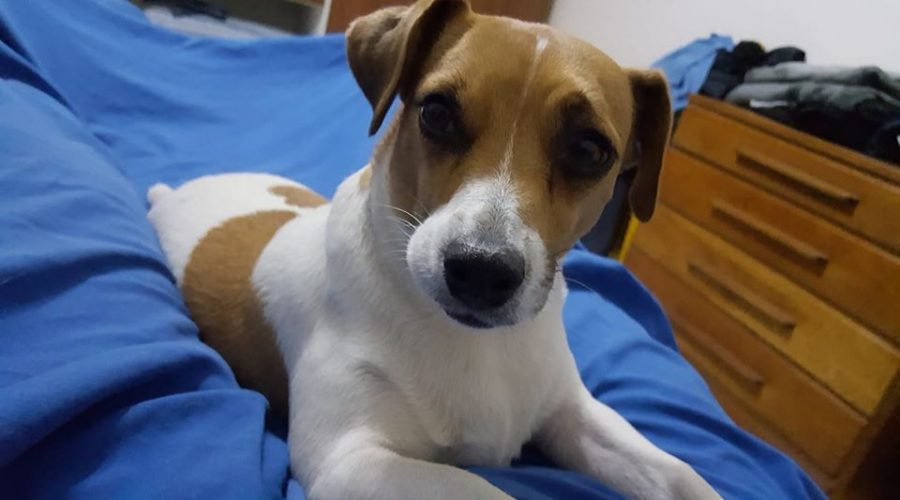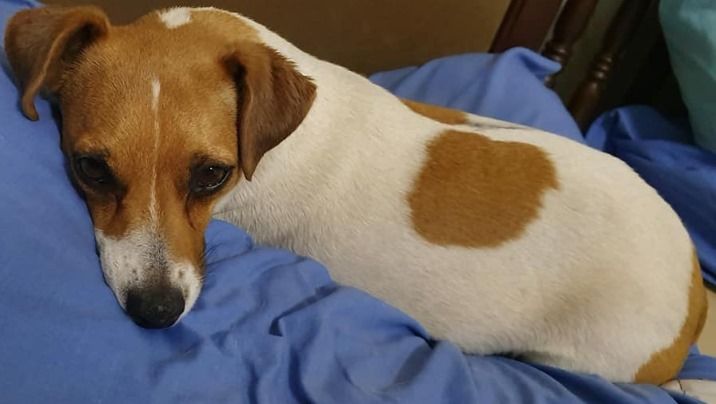 The distraught 48-year-old said: "My husband and I cannot have children of our own so Lara and her two puppies Teddy and Bullet are the kids we could never have.
"For these youngsters to steal one of what we see as our children is just devastating and it makes it far worse to know she may end up with criminals to be used as bait for dog fighting."
Unfortunately dogs stolen in SA are are often sold to criminals for use as "bait" in illegal dog fighting.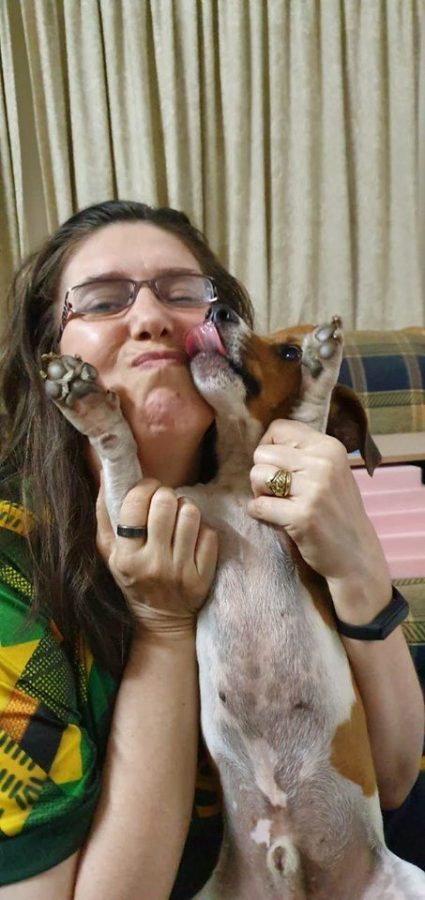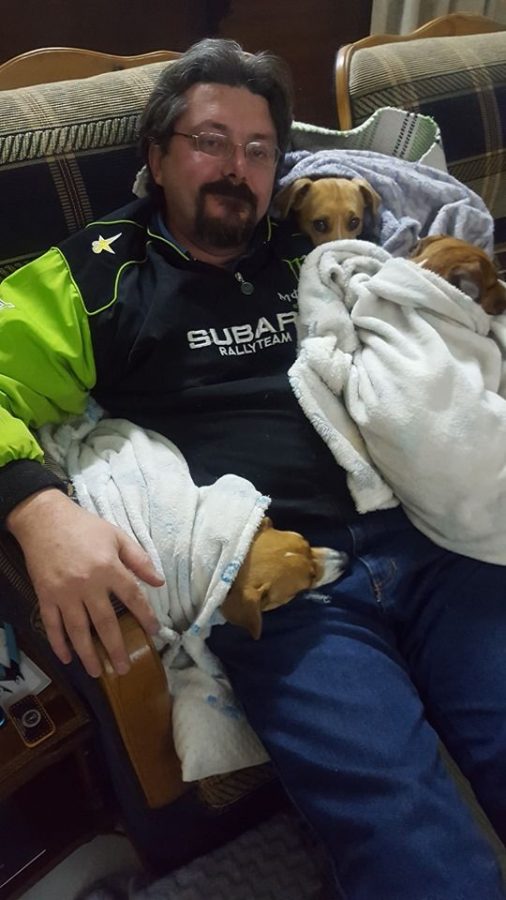 In the video the friendly female Jack Russell, Lara, can be seen chilling with her two pups and enjoying the attention of the youngsters who trespass onto the property, pretending to stroke them.
But then their intentions become clear as one of the teenagers suddenly grabs Lara by her front paw and pulls her over the gate.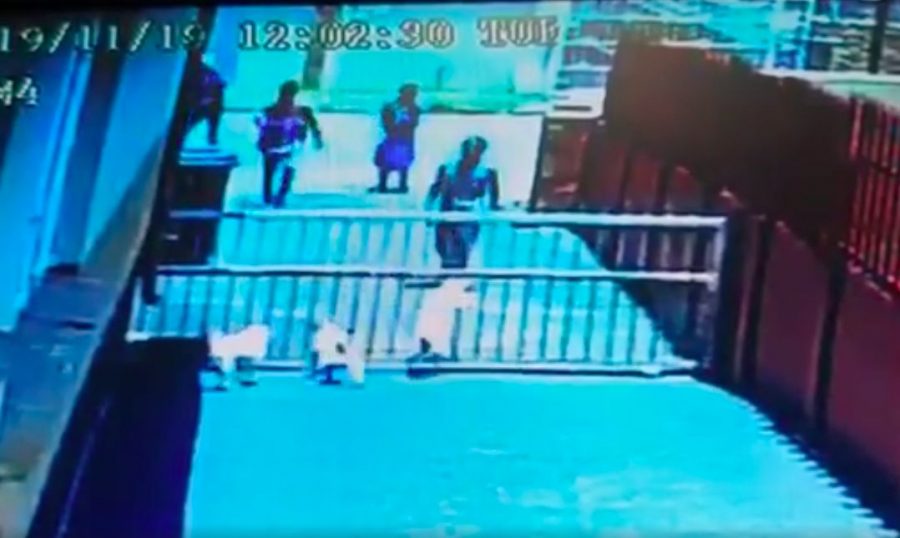 The footage has shocked dog owners round the world, showing how easy it is for a pet to be stolen from a front garden. The video has gone viral as animal lovers try to rescue the dog.
The teen 'dognapper' can be seen handing the stolen Jack Russell to a smaller accomplice and the pair of them sprint down the drive and round the corner where five of their accomplices had kept watch.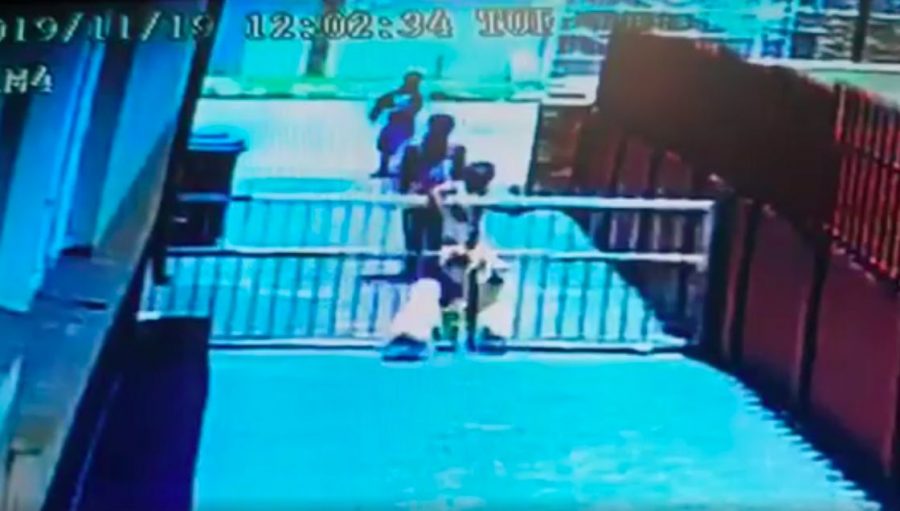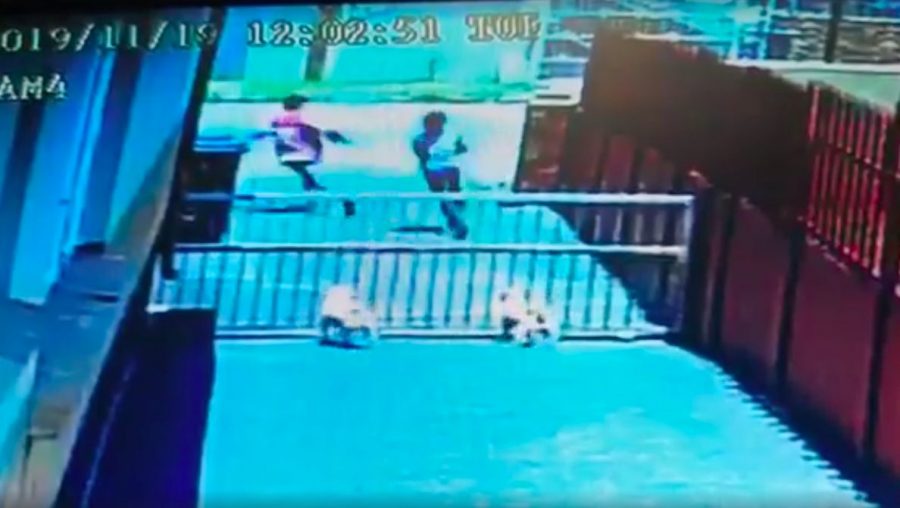 Daleen describes Lara as a "soppy mother who has known nothing but love in her life and would not stand a chance in a dog fight. I am just distraught and in tears all the time and just want to get her back.
"My dogs barked at these boys when they approached but showed no aggression as they are not aggressive but Lara will be missing us like crazy and I am begging for help to get her back".
The video has gone viral across South Africa as dog rescue groups, local residents and total strangers have been walking the streets in the Roodeport area of Johannesburg to try and find her.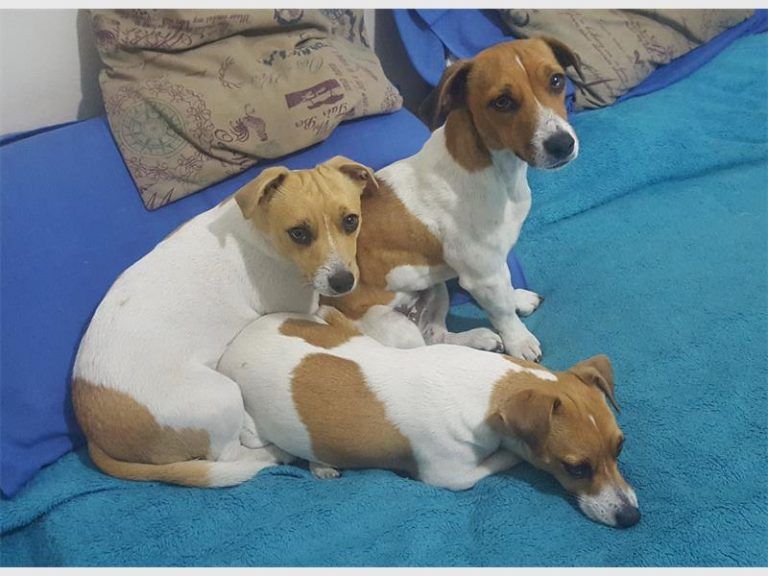 Daleen said: "Bullet and Teddy have effectively been orphaned by these children and are pining for their mum and my worst fear is that she will be used for bait in dog fight training for pit bulls."
A spokesperson for the National Society for Prevention of Cruelty to Animals said: "Dog fighting is a heinous crime and is a thriving and ever growing criminal activity in South Africa supported by people from all walks of life.
"Dog fights are not the work of a single law breaker but constitute a form of incredibly organised crime that is intricately linked to many other criminal activities and dogs are stolen to feed into this criminal activity".
Film crew agency recruiter Daleen and her IT worker husband Pieter, 43, have been walking the streets near their home every night since Jack Russell Lara was snatched on Tuesday trying to find her.
If you see Lara or know anything, please contact Daleen van Niekerk or inbox SAPeople. Lara is 5 years old, spayed and does have a micro chip.
WATCH The moment Daleen's dog was stolen in Roodepoort
A warning about pets being stolen

This warning comes from Reka Gallo-Katona the owner of the Victory Park Veterinary Clinic: Dear residents and Pet Owners! Yesterday in Roodeport the dog of one of my long-standing clients was stolen from their property. The dog is a 4-year-old female Jack Russel and is microchipped. The video shows how easy it was for the perpetrators of this despicable crime to carry out the theft in broad daylight and without any hindrance. I shudder to think what this dog might be used for. I am asking the community in the Georgiana area of Roodepoort to keep an eye open for this animal as it might well be offered for sale on a street corner. The owners are distraught and heart-broken after this unexpected theft. Please make certain that your animals are kept safe!

Posted by Linden with David Batzofin on Wednesday, November 20, 2019