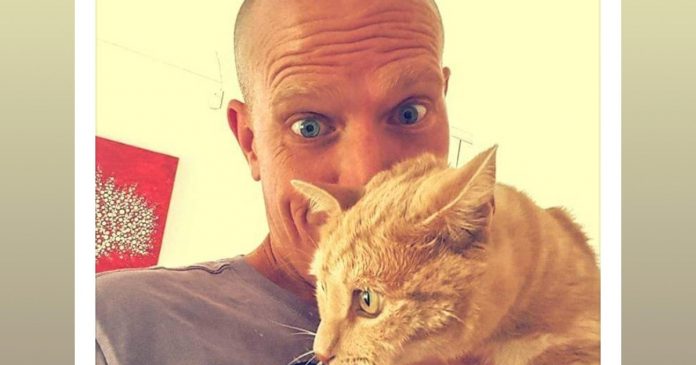 Three years ago, I had just survived an extremely rare form of brain cancer that put me in a group of less than 120 recorded survivors in the history of the planet… writes renowned South African speaker, endurance athlete and stage four cancer survivor Richard Wright.
Earlier that year when I was told that I was dying I cancelled everything I didn't need, scaled down, moved, got rid of what I didn't need, including short term insurance… cos… who needs that when you are dying right?
I returned from a four day trip to stay with friends on their guest lodge near Malelane (I drove alone into the Kruger every day to find a quiet beautiful spot in an effort to piece myself back together from the emotional and mental damage that accompanies a terminal prognosis… read… bawled my eyes out for four days!)
I arrived home feeling so much better on the Monday evening, and was woken in the early hours of Tuesday morning and held up in my bedroom at gun point for over two hours whilst I was cleaned out. Literally!
At one point the perpetrators became so agitated I was convinced I was going to die.
Ironic…
I sat there on my bed, petrified and in a cold sweat, trying to understand loss, reason, the limits of human tenacity. What it means to be terminal.
My cat Bart fled and only returned three days later.
But as with anything horrible in life, we have choices. And if we choose to see every obstacle as a path and a gift to a better place within ourselves, it is truly remarkable how much we will grow and evolve despite the pain. That process is never easy.
I learnt about human kindness. I learnt to receive. I wrote a blog about it (read here).
I learnt that being positive takes effort and conscious thought control, and that it is a choice.
I learnt that we can choose to have a victim mentality, but that we are actually only a victim when something bad happens. At that moment. Thereafter, in the words of Naomi Judd, we become volunteers.
I learned that time is a great healer. I learned that needing a lot of stuff is a terrible human affliction and that we only need so little. I learnt about starting again.
I have never thought about leaving South Africa. Not once. Not then, not now.
I have lived a life as someone who is STUPIDLY OPTIMISTIC. That choice has rewarded me handsomely despite the many many many challenges I have faced. I have lived a life of giving. Coaching, teaching, mentoring, instructing, sharing. Enriching. In return I have been blessed beyond measure.
Thank you to all the special and beautiful people who gifted me their love and positive energy, their generosity and support, their clothes, unwanted belongings, sponsored goods, bed-nights, and whatever 'currency' they could at that time. You know who you are, and I remain grateful. ♡♡♡
Follow Richard Wright here. And if you need some inspiration for your team, you can book Richard: Paul@uniquespeakerbureau.com or Deborah@richardwright.co.za